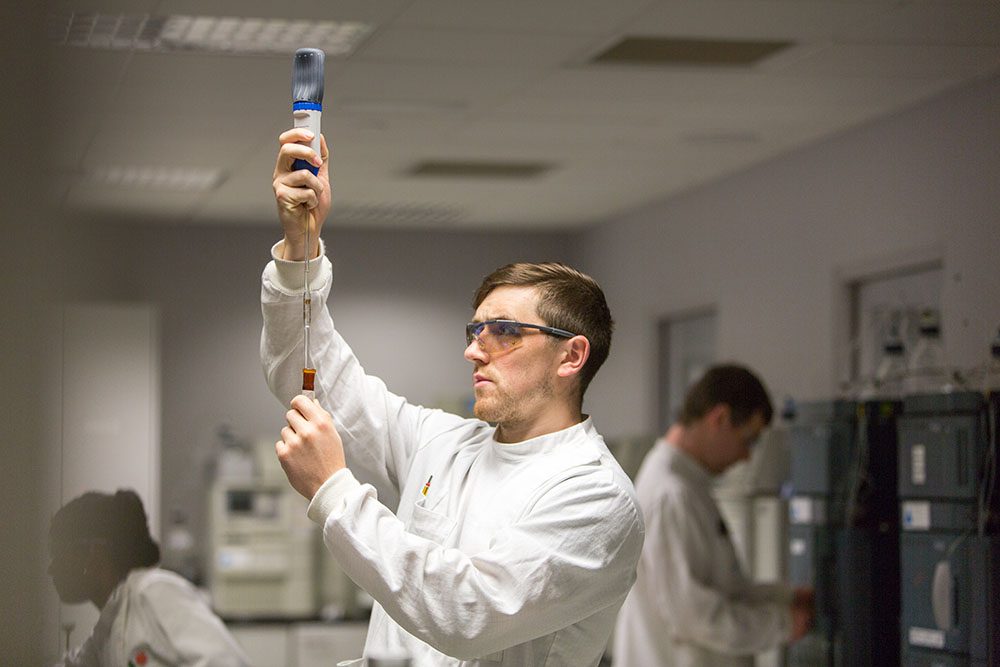 Allergan –
Cutting-edge,
hi-tech recruitment
DESIGN // ADVERTISING
A science career on the cutting edge of Europe
How do you attract top tier pharmaceutical talent to a small, west-of-Ireland town? With attention-grabbing advertising, that's how! Who doesn't want to surf at lunch-time or enjoy the most amazing views on the way to work? We took the very best the West had to offer and put it right under peoples' noses. We told them, hey, you can combine a career in a world-leading company, with an enviable lifestyle.
With the tagline "A science career on the cutting edge of Europe", we developed a campaign that made the audience look twice, made them think… can I have it all?! Can I advance my science career, while extolling the virtues of life on the Atlantic coastline?
We talked to the people on the ground, we asked what made them choose not only Allergan but the West, we used their words to make a real campaign, one that people believed, one that people wanted more of, wanted to be part of.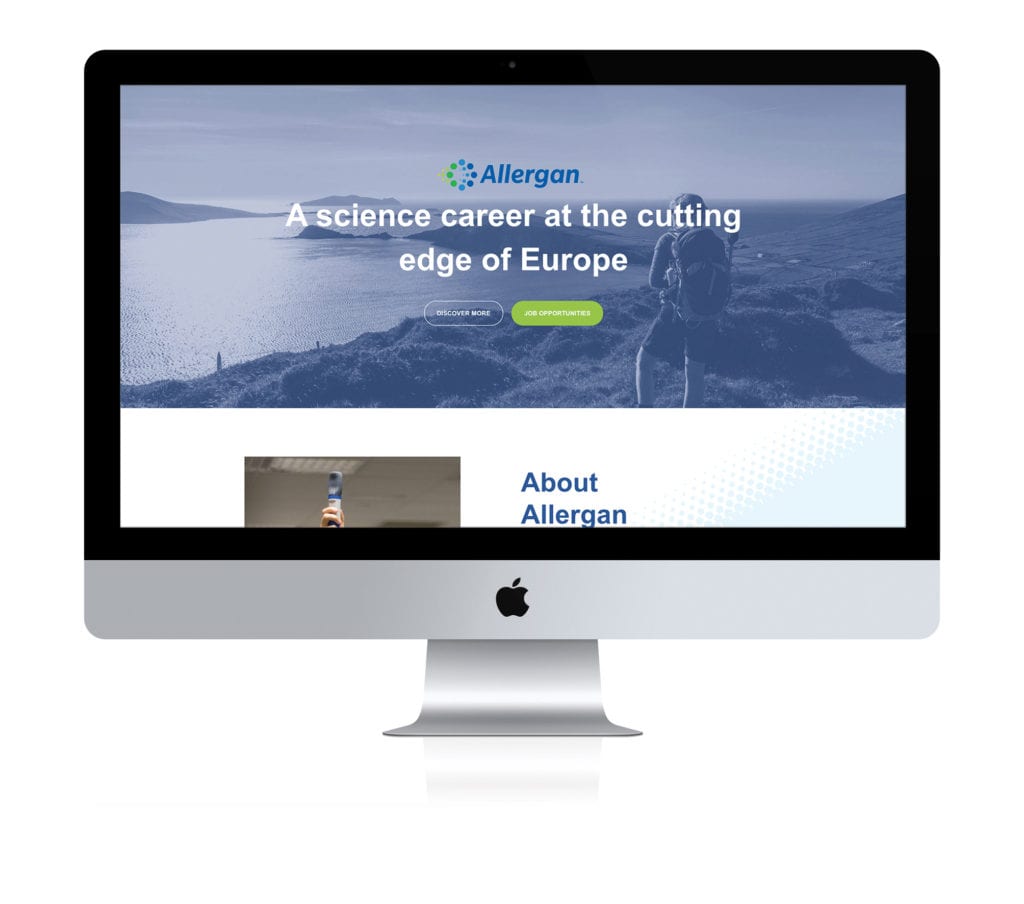 Highly focused advertising
The series of six ads demonstrated the wide range of opportunities available, – from junior staff, to senior technical staff and management roles, while showing off the enviable lifestyle available in a thriving coastal town.
With such a specific audience, digital advertising allowed us to serve ads in a highly focused way. We also developed a campaign landing page that dynamically included all relevant jobs – pre filtered from the global careers page, ensuring that no extra admin was required by the client.