Dublin City Winter Lights Website
WEB DESIGN // DEVELOPMENT
Setting the stage


for a winter highlight
We had the pleasure of working with Dublin City Council to develop a new website to promote and inform the public about the annual Dublin Winter Lights festival – a magical celebration of winter that takes place in the heart of the city each year. The event features a stunning display of lights, music, and entertainment, attracting thousands of visitors from all over the world.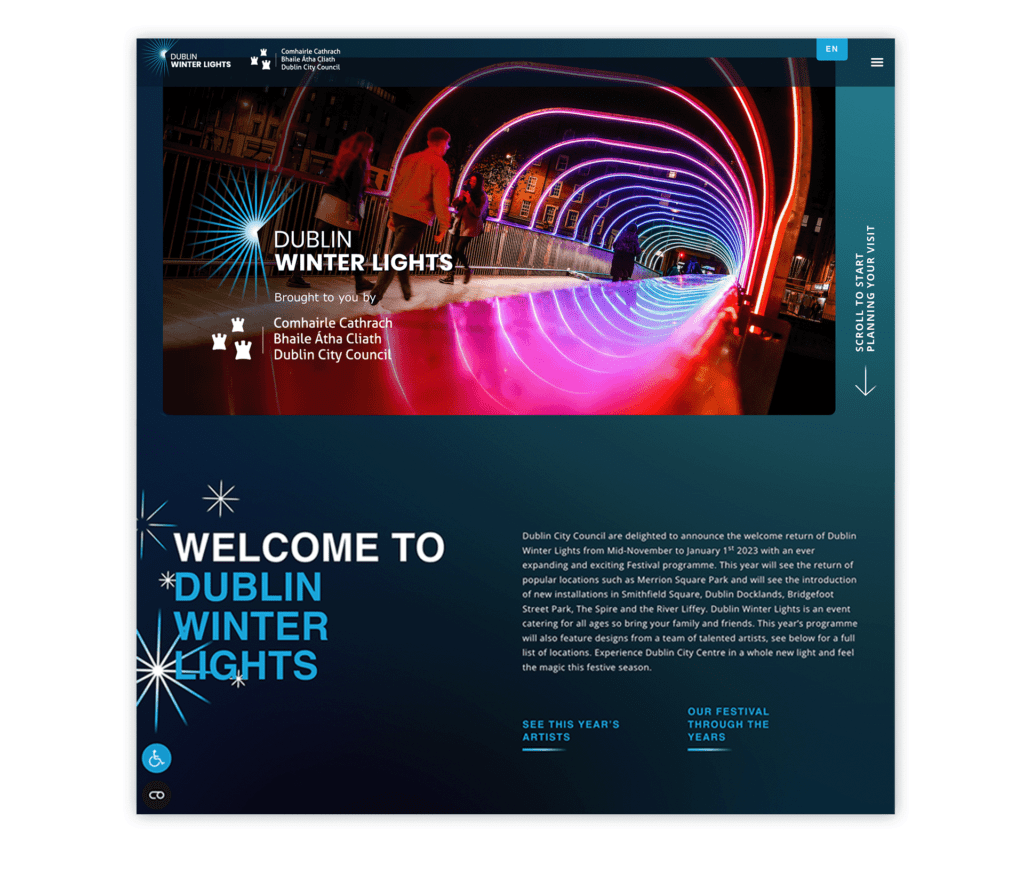 Bright design ideas
We created a visually stunning website that captured the magic and excitement of the Dublin Winter Lights festival. At the request of the client, we built the website with a custom WordPress Elementor theme, which made it easy for them to update the website's contents in-house. We gave special consideration to making the back-end of the site very user-friendly to the client.
Creative use of imagery was also important to us, and we sourced high-quality photographs and illustrations to showcase the festival's attractions.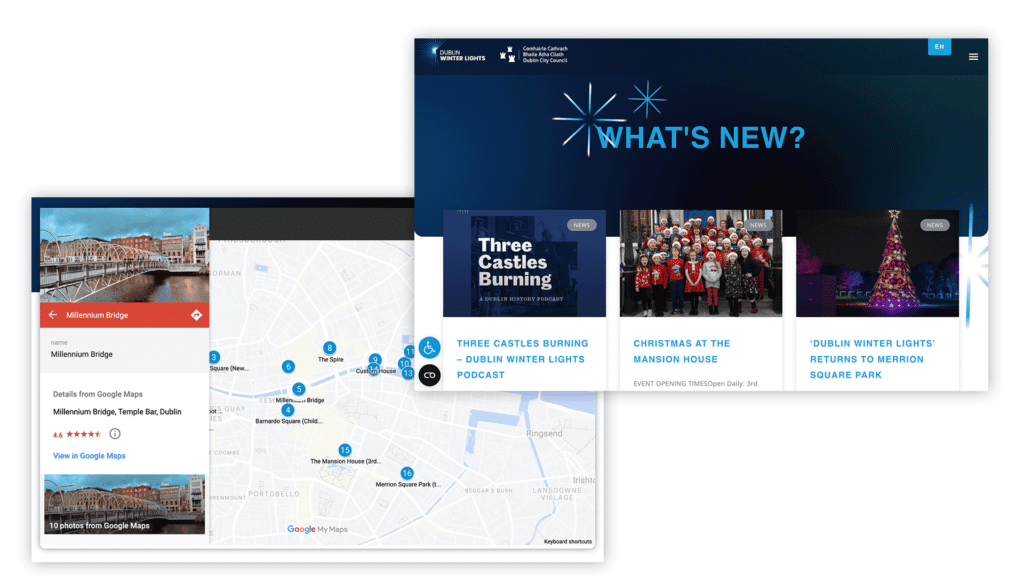 Sharing the magic
One of the technical challenges we faced was integrating a series of children's illustrations into the website. We wanted to create an interactive experience for young visitors to the event while ensuring that the illustrations were high-quality and scalable.
Our design team worked closely with the festival organisers and illustrators to create a seamless integration that enhanced the user experience.