PIAB "Warnings"
Advertising Campaign
ADVERTISING // DIGITAL
When you're making ads for the Personal Injuries Assessment Board, it makes sense to grab attention with a campaign based on real-world warning signs.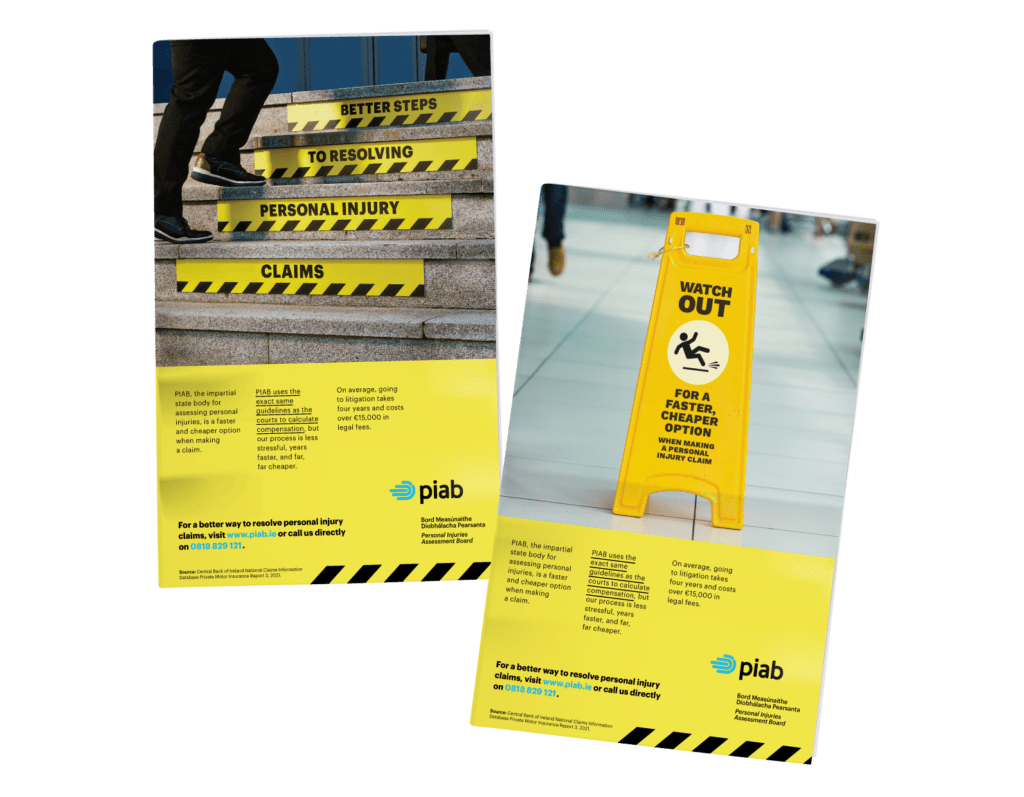 PIAB makes personal injury claims less painful
For those seeking redress for personal injury the injury itself isn't always the most painful part. The process of taking someone to court can be long, confrontational and painful – not to mention expensive. The Personal Injuries Assessment Board (PIAB) is a state body set up to provide an alternative.
Their process is non-confrontational, faster and greatly reduces costs, while providing comparable amounts of compensation where it's due. It provides a better option for both the injured person, and the party responsible. And by reducing the costs involved, it helps to reduce insurance premiums for the rest of us.
Condensing a complex message
Our campaign combined attention grabbing headlines and images, with concise, pointed facts that clearly outline the benefits of the process in a punchy and memorable way. After all, an ad, like a warning sign, should grab your attention, and give you some useful information with as little fuss as possible.
The campaign was written and produced by Sweartaker, and ran in the national press, on radio, on social media and on digital display.