This week, we're headed on a whistle-stop global tour, as we look at a library on the edge of Europe, a bizarre campaign in North Korea, a Pulitzer Prize originated in Minneapolis, a blockbuster waiting to happen that's inspired by the Aussies, and finally, a tribute to an icon. Sit back and enjoy this week's OUR TAKE!
FBI: Agency of the year?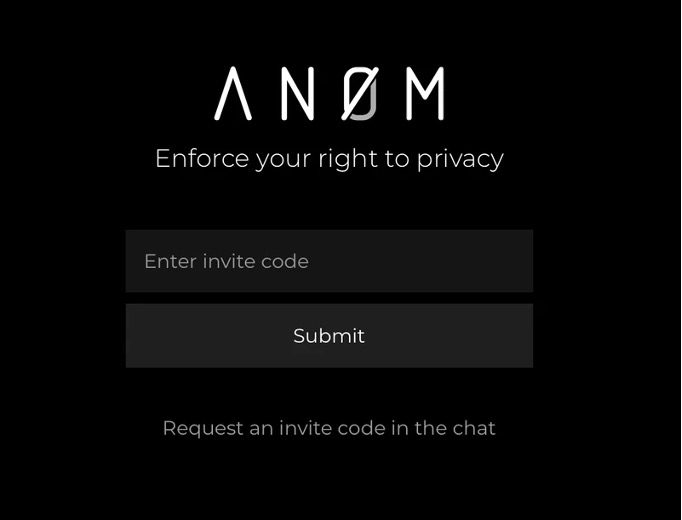 So the FBI developed an App that shows agencies how it's done. As reported on every news channel, the Anom app was the encrypted messaging app of choice for criminal gangs around the world, seemingly perfect for secret conversations. Except every single message – typically discussing money laundering, drug smuggling and murder – was Bcc'd directly to the FBI.
The Anom sting has all the ingredients of a great film, but it has all the hallmarks of a great PR campaign, too. It was conceived over beers, when some Aussie cops were chilling with their US counterparts. It went viral in its target market (of drug cartels and killers). It gave the client detailed and useful feedback about its user base (although as marketers, that might not get past GDPR). And it raised awareness of the client's presence in the space so much that criminal gangs may never trust encryption apps again. Even the logo is bloody brilliant.
Read more about it here. Or wait for the movie.
Drop Everything and check this out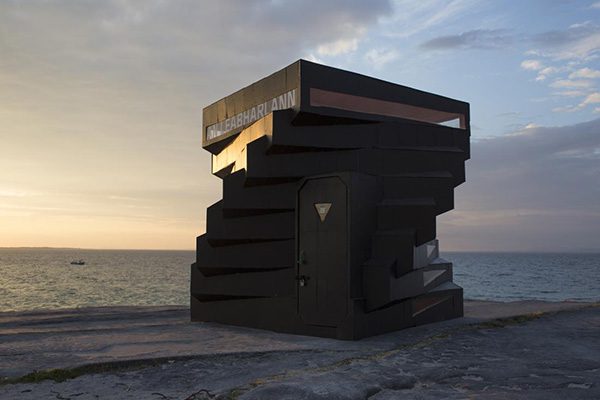 If you haven't heard of the Inis Oírr residency, Drop Everything, then whip out your Insta and take a look. They are the creative minds behind the project An Leabharlann and they should be feeling pretty pleased with themselves, as it has been hyped as one of the highlights of the London Design Biennale this month.
An Leabharlann is a real-life library that sits at the edge of the Atlantic, on the smallest of the Aran Islands, and Drop Everything have managed to offer up its intimate uniqueness to the whole world by rendering it as an interactive model. Through this, users can explore the surrounding landscape, as well as peruse the collection of books, via an AI-assisted image search tool.
If that wasn't enough, the residency is about to launch their sh*t-hot new studio (@studiodrop) on summer solstice, with its first resident, musician Maria Sommerville. Studio Drop will continue hosting creative residencies until August.
Teen Awarded Pulitzer Citation
While most teens are getting criticized for spending too much time on their phones, some of them are demonstrating incredible creativity on apps like TikTok. And some of them are making history.
This week, Darnella Frazier was awarded a Pulitzer Citation – one of the most prestigious accolades in journalism.
Darnella Frazier, then only 17, recorded George Floyd's murder on her phone in Minneapolis last year. The footage went viral, and played a leading role in the global outrage and protests against police brutality and was used as evidence to help convict police officer Derek Chauvin of Floyd's murder. This brave act of citizen journalism has been cited as "one of the most important civil rights documents in a generation" by journalist Ann Marie Lipinski, and shows that young people have the power to change to world.
Kim Jong-un: At It Again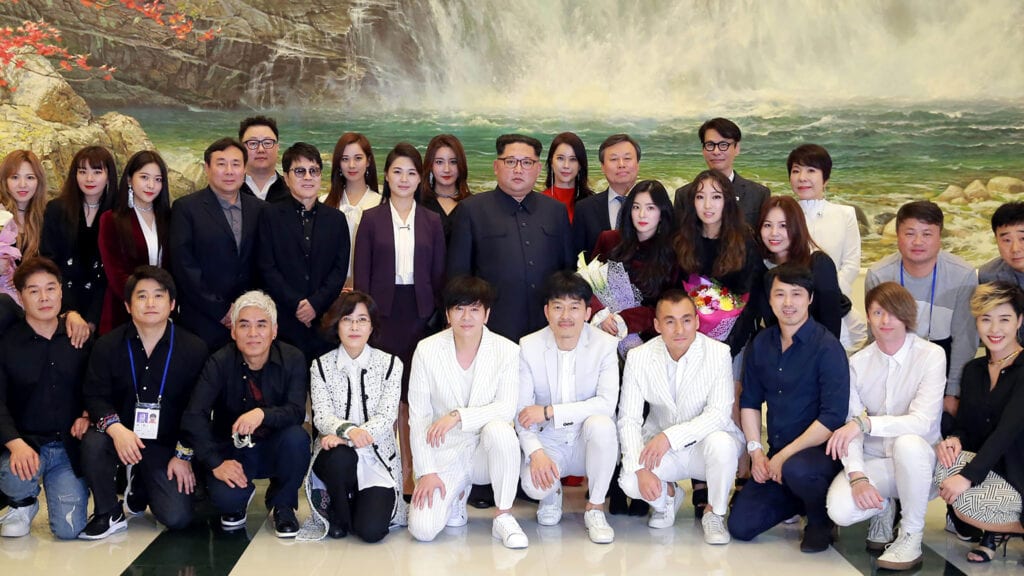 He couldn't just stop with the skinny jeans and hipster beards.
The Supreme Leader, Kim Jong-un, is apparently a bit pissed off with the rise of K-pop culture, and has once again launched a secret campaign to rid North Korea of K-pop music, videos… basically anything fun and interesting that this worldwide phenomenon might bring to his beloved country. Reported in numerous news outlets including Hypebeast, the cultural "anti-socialist" material from South Korea reportedly negatively affects the "attire, hairstyles, speeches, behaviours" of North Koreans.
But it's not a joke. This is a man who has instituted new laws to increase the punishment for "owning and/or watching South Korean entertainment" from five years of hard labour to up to 15 years.
So while these latest cultural crackdowns are both horrible and laughable, they also show the world how afraid the tyrant is of youth culture. And maybe it shows the potential of a younger generation to create change. Could a K-Pop boy band like BTS be the Bob Dylan of our age?
To us, that's not complete B(T)S.
Maradona taking centre stage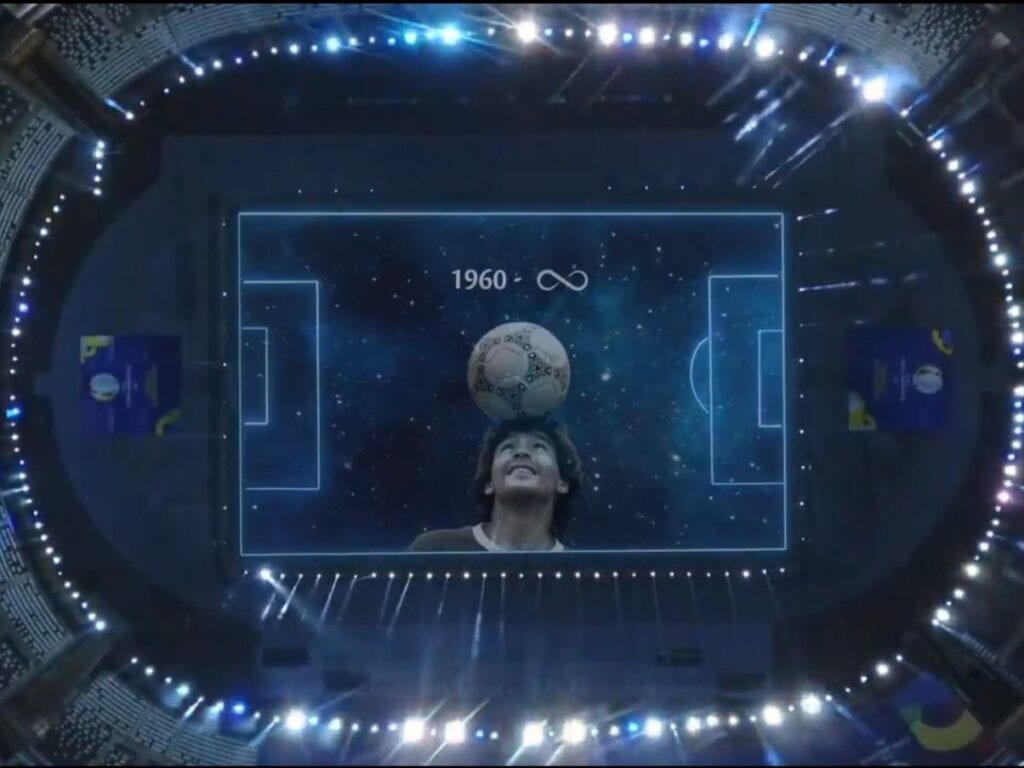 Diego Maradona hit the headlines this week as Argentina got their Copa America campaign under way. Before Argentina's first tournament game, an incredible Maradona tribute was unveiled to honour an icon who passed away last November.
A holographic version of Maradona performed tricks inside the Estadio Nilton Santos in Rio, before his famous World Cup goal against England in 1986 was projected on to the pitch. The incredible 3D light show featured his famous warmup routine to the 80s Europop hit "Live is Life", with his kit morphing to reflect all the teams he played for.
While the experience was incredible and captivated fans the world over, imagine what might have been, had the stadium been filled with adoring Argentinian fans, amazed at the sight of the legend taking centre stage one more time.
View the incredible clip here.