This week, we are thrilled for a thriller getting the viral treatment and we check out the reappearance (and new appearance) of botox Barney. From a big purple reboot to a big red boot, we take a look at the new fashion non-essential that's making headlines. And, is the trend of de-influencing signalling an economic downturn?
Thrilled for a Thriller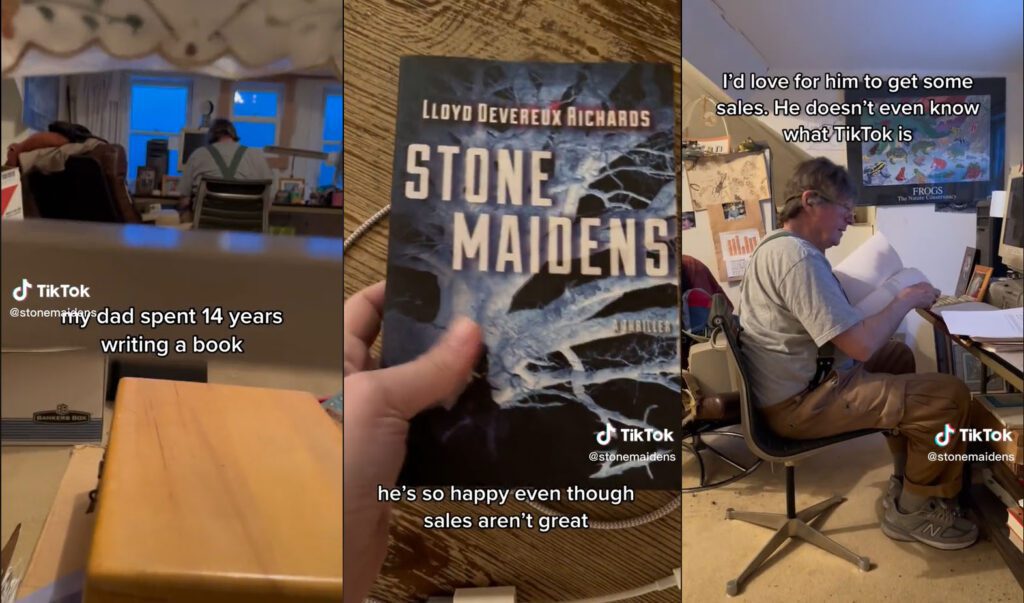 Up until a week ago the name Lloyd Devereux Richards meant nothing to all but the smallest circle of readers. His self-published thriller, The Stone Maidens, languished in the deepest depths of Amazon, with precious few sales.
Enter Richards's daughter Marguerite, who took to the Tik-tok to tell her dad's story in an emotive video:
"My dad spent 14 years writing a book. He worked full time, and his kids came first but he always made time for his book. He's so happy even though sales aren't great. I'd love for him to get some sales. He doesn't even know what Tik Tok is."
42 million views later, and as of last Tuesday, Stone Maidens has rocketed to the number-one spot on Amazon. Not just the #1-selling thriller — the number-one selling book on all of Amazon.
With a recent New York Times report stating that the hashtag #booktok has helped authors print 20 million books since 2021, this story is a lesson in the power of an emotive story and a viral hashtag.
The influencer index
There's a new influencer trend on TikTok, and it's de-influencing.
Social media is oversaturated with influencers pushing product, which is at odds with the current cost of living crisis. In response, a new wave of de-influencers has emerged to advise followers against impulse-purchasing certain cult-favorite products, often in favour of cheaper alternatives.
Because, showboating in times of economic hardship? Not a vibe.
From an influencer's perspective, there is continuous pressure to become more authentic and de-influencing is how they believe they can achieve this.
But could the trend of de-influencing be a reliable indicator of a new economic downturn? This is not the first-time society has received divine guidance from lifestyle trends. Three words… The Hemline Index.
The Hemline Index is based on the observation that skirt lengths increase or decrease in line with stock prices, getting longer during terrible economic times and shorter during prosperous ones. First devised in the 1920s, The Hemline Index is a (moderately) reliable forecaster of fashion trends – our hemlines are getting longer right now.
So I guess we now have an influencer index too. Read more here.
THESE BOOTS ARE MADE FOR TALKING ABOUT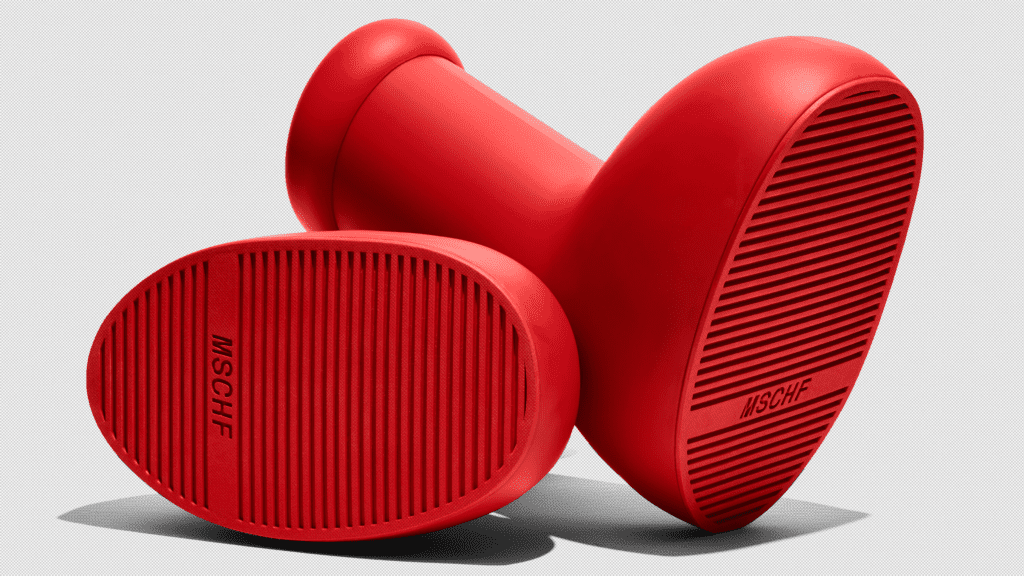 If you have a lot of questions about the big red boots filling your timelines, you're not alone. For starters, they're literally called 'Big Red Boots' and yes, they are for sale. For a cool $350, you too can dress like Dora the Explorer's best pal.
So where did they come from? The Big Red Boots were created by art collective MSCHF, the designer team behind Lil Nas X's infamous, blood-filled, 'Satan Shoe' (which got him sued).
With a reputation for pulling off s**t hot stunts, MSCHF's Big Red Boots draw inspiration from our current culture which is seeing the lines between the virtual and IRL aesthetic blur.
The rollout of these bold booties have seen celebrities take to streets, stages and even wrestling arenas to sport the must-have style statements.
And with the boots going viral across all platforms, it's a stunt well done in our books.
It's Botox Barney!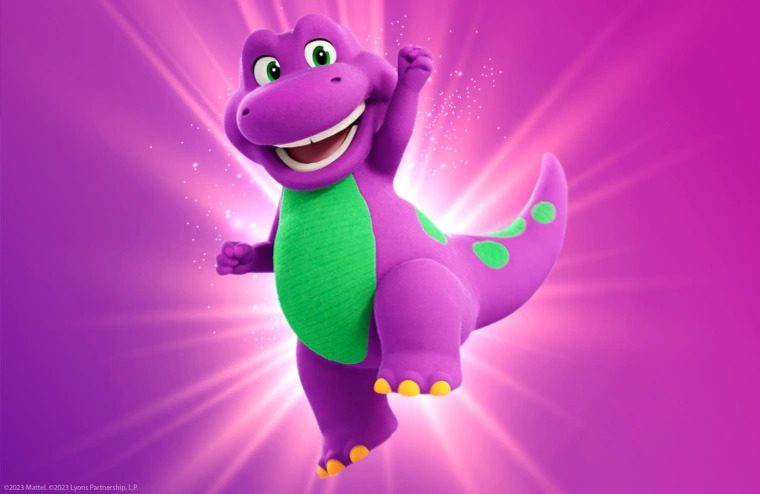 You'd think a dinosaur from the 90s wouldn't be interested in a glow up… but nope!
Barney is returning to our screens and our prehistoric purple pal is sporting some new veneers, contact lenses and brows. The Barney relaunch will no doubt see the popular kid's character appearing on everything from television to toilet paper.
Naturally, Twitter imploded with the arrival of Bel Air Barney!
Mattel hopes that the re-boot of Barney will inspire a new generation of youngsters to listen, care and dream big!
Queue theme song…