Spring has sprung – so why are we still fe*kin freezing? We've had our eyes on some exciting trends across the globe this week. Billie Eilish and Adobe have sparked some conversation around a new creative competition – but the fans ain't happy! Then there's the hilarious billboard erected at No.10 Downing Street — we are here for the drama. And it turns out that the most watched video on YouTube is NOT a right wing troll. It's possibly worse. Finally, we look at some soviet era posters with a message – although it's not a message we endorse. Check out the stories below in this weeks Our Take.
Billie gets Bes'merch'd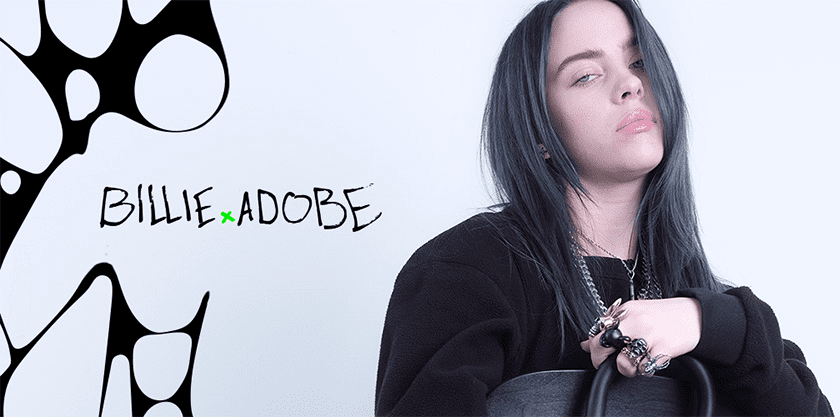 Billie Eilish has become the latest unlikely target of online anger, and it's coming from one of her biggest fan groups – young creatives.
Last week Billie Eilish announced a "Make the Merch" contest in collaboration with Adobe, with the winning design to be sold as merch on her tour. The winner would also get $10,000, a free ticket to a show, plus one year Creative Cloud Membership.
Sounds pretty decent right? But here comes the real stinger…
Obvservant creatives spotted that the small print gives Adobe, Eilish & 'affiliated agents' the rights to every single entry. Completely. And forever.
As one fan said…
"Can Billie please write me a song, I won't be paying for it but I will retain the rights anyway …".
On the other hand, what do you expect?
It's pretty standard stuff if you ask me. Art & design competitions have always been run this way and corporates always protect themselves. The fear is that 10 years down the line, they're getting sued because they're running a campaign that, by conincidence, somewhat resembles a competition entry. At the end of the day, it's a competition for fans.
So while it's great to see a young generation unafraid to stand up for their rights, it's maybe even better to realise that they're a generation that actually reads the Ts&Cs.
Is it me? Am I the drama?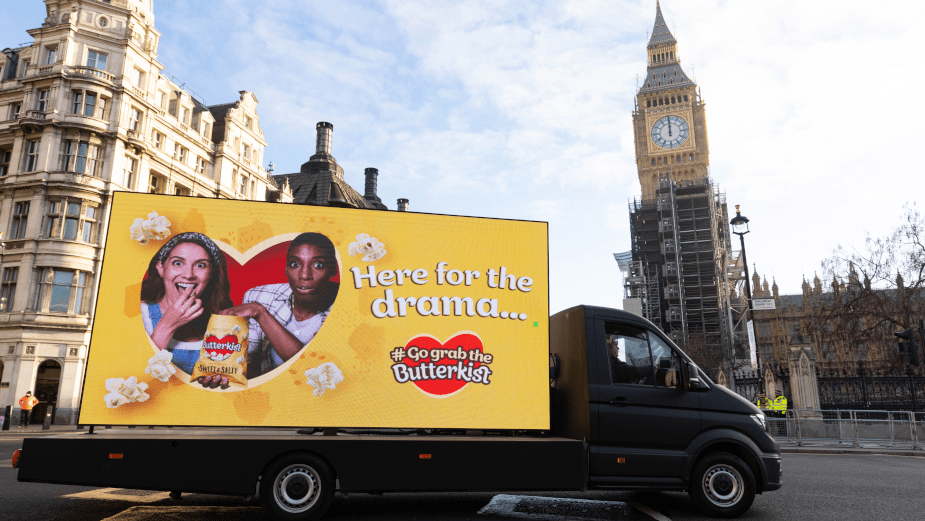 Some of us love a bit of political drama, so we're totally on board with KP Snacks' latest stunt for their popcorn brand, Butterkist.
You'd have to be living under a rock to have missed everything that has been going down at Downing Street lately, and Butterkist have decided to poke a little fun at the drama by placing a large, mobile billboard outside number 10 that tactfully jibes at the 'unmissable moments of drama' witnessed at Downing Street with the 'Partygate' scandal.
Although clearly intended as a cheeky go at the Prime Minister and his friends colleagues, the joke was lost on a number of Londoners who took to social to express their outrage over the stunt. However, this was mainly down to the quite unfortunate fact that the ad van was parked very close to the Cenotaph, the UK's national war memorial.
Or maybe it was just a bunch of humourless loons who will back Boris to the last. It's all part of the drama. Read more about it here…
Baby Shark, do do do do you believe it?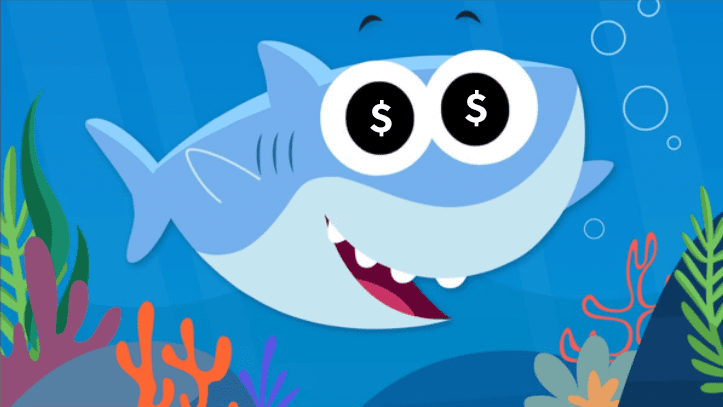 Love it or hate it, 'Baby Shark' is a cultural force to be reckoned with and for many conspiracy theorists, a brainwashing mechanism from Big Brother. Which might explain how this modern kids' classic has recently becomethe first video on YouTube to surpass 10 billion views.
Coming to prominence in 2016, the song, and its associated dance, is like crack to a generation of kids, with millions of parents having to hand over their phones to their baby-shark-addicted offspring. Originally a nonsense campfire song, it became a viral phenomenon and subsequently a very lucrative brand.
Riding the capitalism rollercoaster, Pinkfong has developed a Baby Shark empire, including a touring live show, a Space Adventure movie (with a sequel in the works) and moving into TV with Baby Shark's Big Show on Nickelodeon last year. That's as well as books, breakfast cereal, and baby shampoo.
Despite the annoyance it may have caused and the questionable lyrics, you can't but be impressed how the brand has evolved. And to think, you thought it was just a catchy kids' song!
Pioneering Posters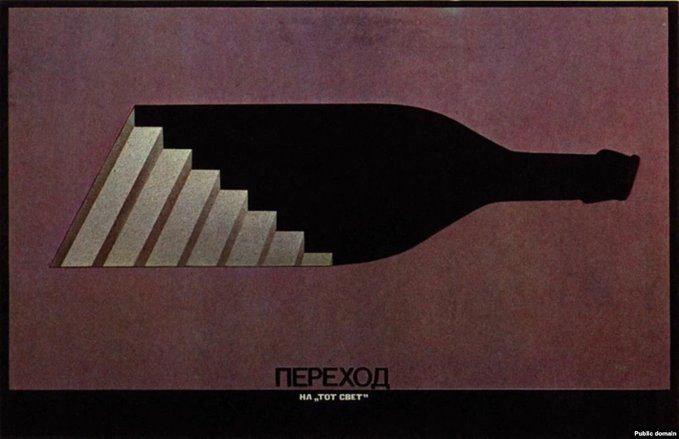 Don't get us wrong, booze is great, but there's no denying that overindulgence can have a significantly negative social impact. Like at 10 Downing Street. Or Soviet Russia.
The Soviets did something about it, though; they got their best propaganda people to hire the best designers to produce some really amazing poster art. Would these posters win any effectiveness awards? Probably not – but they would enhance any bar, nightclub or cabinet office.
These stunning designs were researched and posted in this brilliant thread by Stu Nugent (@Amezyarak). Enjoy. And don't take it personally.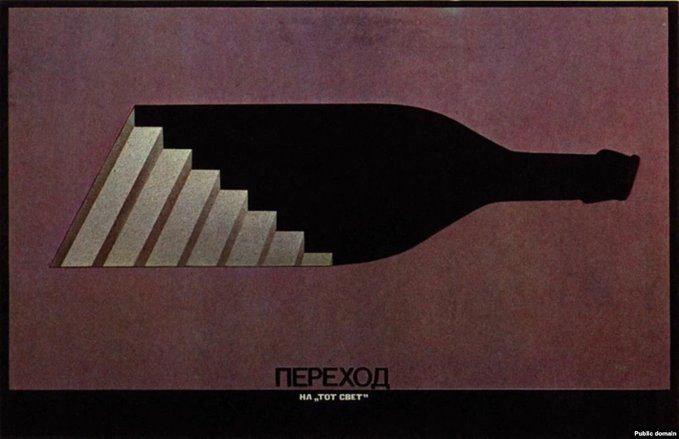 Right. It's Friday. Mine's a Jameson.