Got that Friday feeling?! This week, we found an unexpected new milk alternative that makes us wonder why we didn't think of it; an industry legend joins a reputable ad agency – as an intern; a movie made in the metaverse has piqued our interest; LEGO come out with a toy that no kid would want, but that will help them anyway; and we look at a not-so-fresh idea to promote safer driving. All of this below in this week's Our Take.
Age Ain't Nothin' but a Number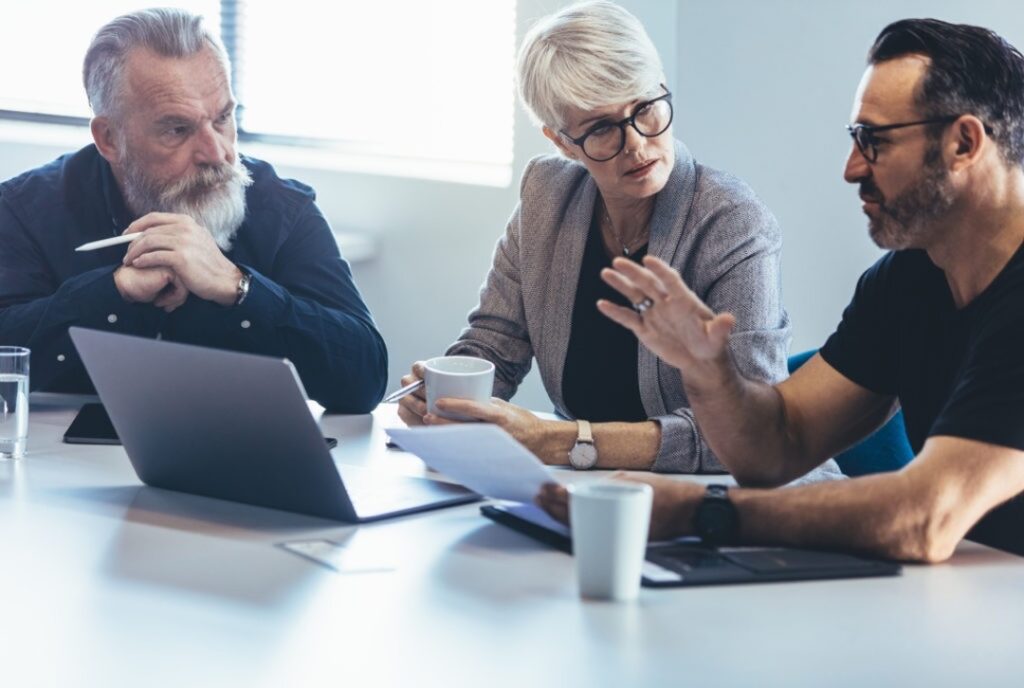 Renowned agency, St Luke's has just hired 65-year-old advertising legend Mark Denton. As a paid intern. Having spent his entire career at the helm of some of the industry's leading agencies, Mark said he found himself 'somewhat unoccupied' at the start of the year and wanted to develop his skillset by learning about newer advertising formats… so the globally renowned advertising guru went looking for an internship.
St Luke's answered his plea and welcomed Denton to its ranks at the end of January, where he has joined a team of other creatives…
Advertising is seen as an industry that largely favours young people but this London-based creative agency is trying to change that perception.
Yes, it is gimmicky AF, but it raises a more important point about how as an industry, we can continue to attract and retain exceptional and diverse creative talent.
We just hope the camera crew for The Secret Boss isn't waiting in the wings.
Read more here.
Movies in the Metaverse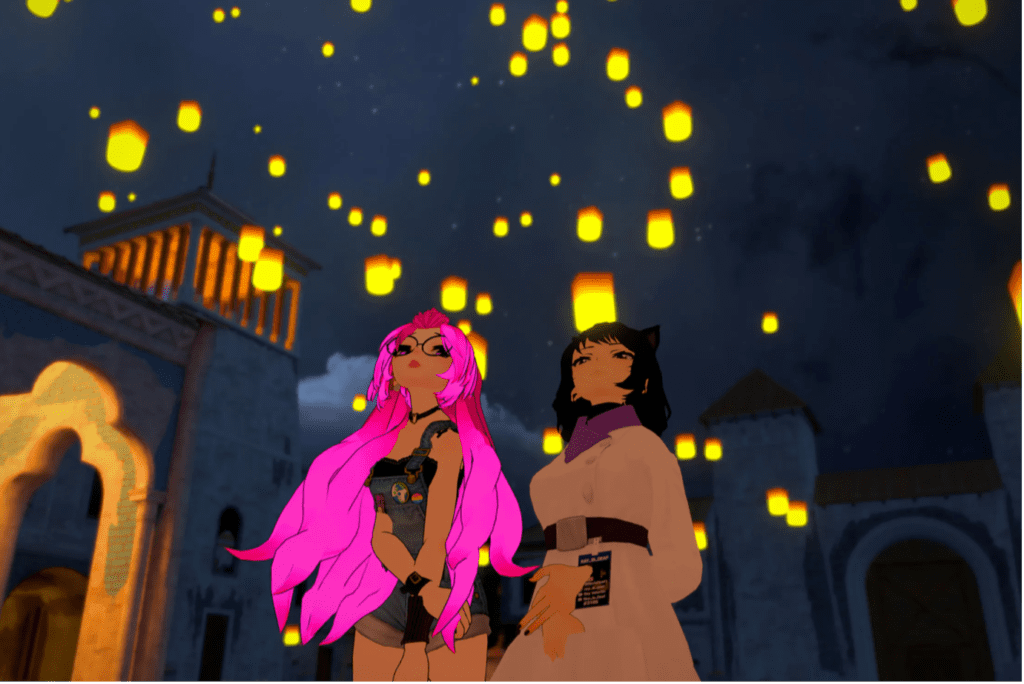 With all the recent discussions about the 'metaverse' and what the future of online and digital communication and collaboration might look like, director Joe Hunting's documentary 'We Met in Virtual Reality' feels especially timely.
The doc premiered at this year's Sundance Film Festival (presented remotely, appropriately) and was shot entirely in VRChat – an online platform which allows users to interact with others using 3D avatars and worlds.
It shows the small progressive communities that have built social VR into what it is: there's a sign language teacher who is working to create a space for deaf and hard-of-hearing people in VR, nonbinary people discussing the possibilities of exploring identity in virtual space, and there are two couples who, as the title suggests, met in virtual reality.
While the older and more cynical of us can recall similar stories from decades ago (Second Life, anyone?), Hunting's doc is in itself a demonstration of how far the tech has come, and it's a reminder that people can find and build community anywhere.
LEGO of your worries!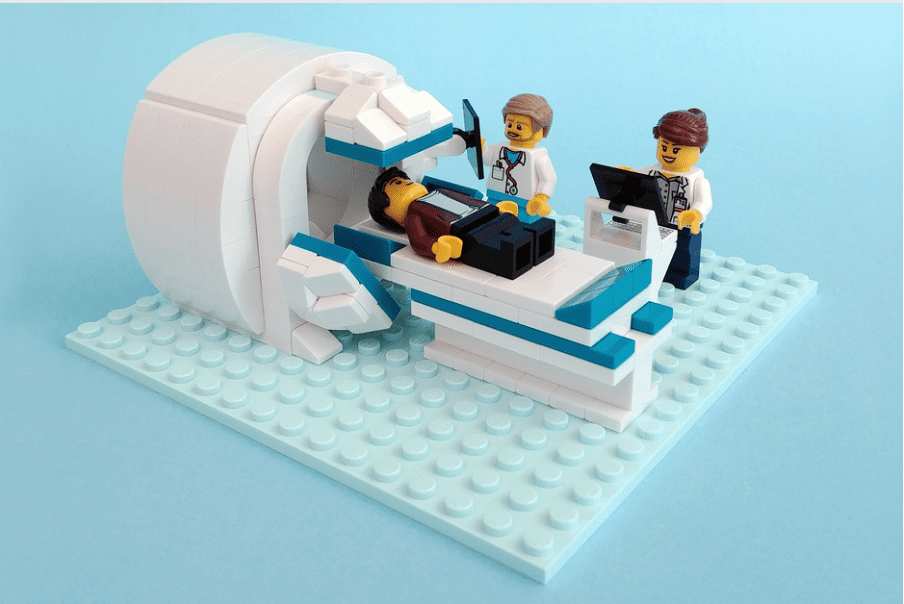 Hospitals can be quite scary places. Especially for kids.
Enter, LEGO!
In an effort to ease the mind of kids facing one sometimes daunting procedure, the Danish toy company have designed Lego MRI scanners. These can be opened up showing how the machines work in greater detail. It all helps children understand what's going on, and maybe even make it fun.
These sets are not available for public purchase, but are being donated exclusively to children's hospitals. And fair enough — we can't imagine any kid would want one of these from Santa. But there's a time and place, and Lego have nailed it. Again.
Kudos to LEGO's Corporate Social Responsibility Team. This thoughtful move is the perfect example of how something simple can have a huge impact. And land some great PR.
The Year of the Spud – Time to start milking it
The potato is pretty versatile: you can bake it, boil it, mash it, fry it and now you can milk it. Of all the new year predictions we've heard, this one caught our eye. Potato milk is due to hit supermarkets soon and has been tipped to become a best-seller in 2022.
Many of us are trying to reduce the amount of animal products in our diet, and sales of plant-based alternatives to milk are booming. The UK market alone is now worth approximately £400m. And the humble potato claims to be the most environmentally-friendly milk alternative yet. According to one of the producers:
"Potatoes can be cultivated almost anywhere in the world, and with a low carbon footprint, the milk requires just half as much land as oat milk and 56 times less than almond milk for production,"
That's worth checking out. While we're not sure if we'd drink a glass of potato milk, when it comes to buying the next round of coffees, we'll be willing to chip in.
Killer Speed-Killing Concept Killed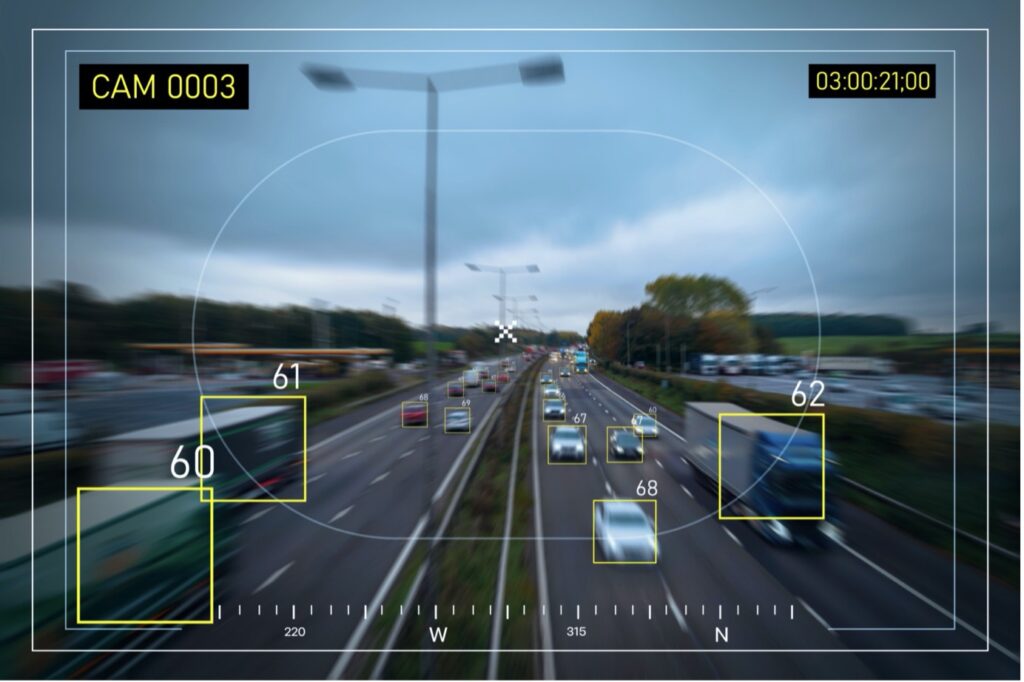 Every now and then you see a killer idea that's so great, so obvious, you wonder why they didn't think of it years ago. Like this tweet I saw last week about Sweden's genius idea to 'nudge' drivers into more responsible behaviour with a Speed Camera lottery. All the cars that drive by under the limit are entered into a draw, with the grand prize being all the fines that are paid by the drivers zipping by above the limit. Utter genius!
Of course, it turns out they DID do this years ago.
This was the result of a competition run by VW, and was trialled over three days in a school zone in Stockholm in 2010. Over 25,000 cars were logged during the test, and it succeeded in nudging drivers down from a zippy average of 32kmh to a much safer 25kmh. And while winning a few Krona is never a bad thing, it's real disappointment to learn that the prize money didn't come out of the pockets of speeding drivers.
For some reason, the project never made it any further. Maybe it treats something as dangerous as speeding too frivolously?
It's still a cool idea, though.