From Valentine's Day to the Superbowl, this week was sure to throw up some marketing genius. But you've probably seen most of that already, so we're bringing you some of the quirkier and more interesting highlights.
We check out a Brooklyn Zoo that has some interesting gifts for lovebugs; does fast food slowdown in the metaverse?; why your home décor is problematic; how Greenpeace makes you look afresh at an everlasting problem, and if you think your social media feed is bad… wait until you see what this bidet brand put on its timeline.
All below in this week's Our Take.
The Decor Dilemma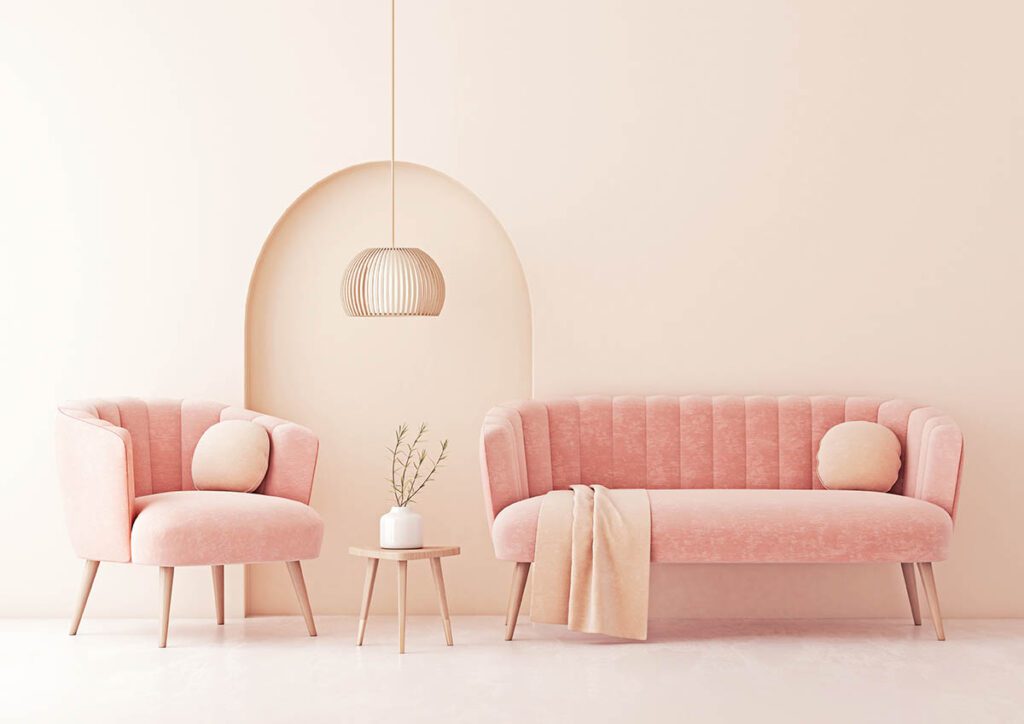 "Homedecor has become a 'non-essential consumer sector that is estimated to reach $16.55 billion by 2025." Woah. – NSS Magazine
For the bones of two years we couldn't go away on holiday, we'd rarely meet friends and we couldn't go out and enjoy a few tipples… but we could rearrange our sitting room. So we did.
We had cushion covers, vases, candleholders, giant mirrors and lamps delivered in their droves. In response, more and more brands opened up homeware lines, and home décor became the next fast fashion.
And with that explosion in demand, came the usual problems of environmental impact, and workers' rights. A lot of the bigger brands have launched sustainability initiatives, but some commentators are warning there hasn't yet been enough focus on workers. With so many suppliers for every retailer comes so many factories, making it nearly impossible to ensure safety and fairness measures are in place. Read other views here.
McMetaverse? Mc-Maybe Not.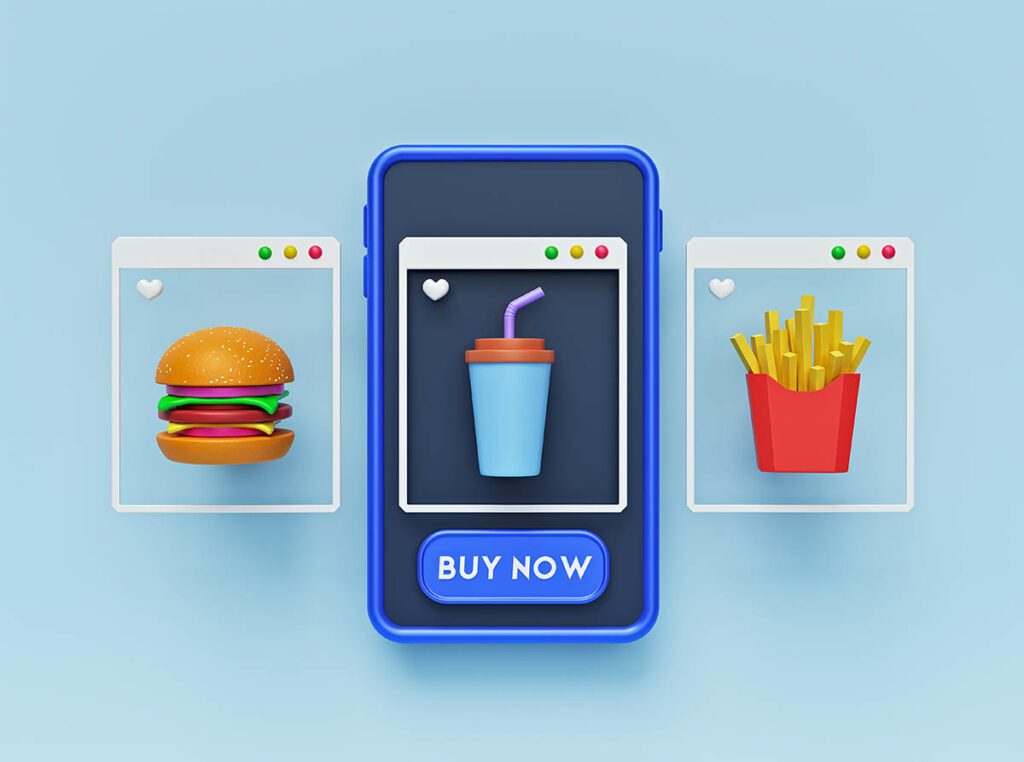 McDonalds is headed to the Metaverse. NFT Happy Meal anyone?
It was recently announced that the company filed for 10 trademark applications to offer a "virtual restaurant featuring virtual goods" as well as "operating a virtual restaurant featuring home delivery".
Based on the application, the restaurant chain will also be able to provide "downloadable multimedia files" for artwork, audio and video files, and nonfungible tokens (NFT).
So now we can eat without gaining calories? Thanks, McDonalds!
McDonalds opening a restaurant in the metaverse doesn't mean it's the future, and there are many questions that remain to be answered. Like, what is the actual point? Surely it's easier to just click on a menu in an app than it is to navigate a virtual you to a virtual restaurant so you can click on the same menu there? Are we missing something? Are they expecting us to be so immersed in the Metaverse that we won't leave it to look at our phones?
This whole concept just sounds like a bit too much effort. No doubt it will be worth a few column inches for McDonalds, and more power to them, but I can't see this working in real life. Or in virtual life. You know what I mean.
Plastic Earth Theory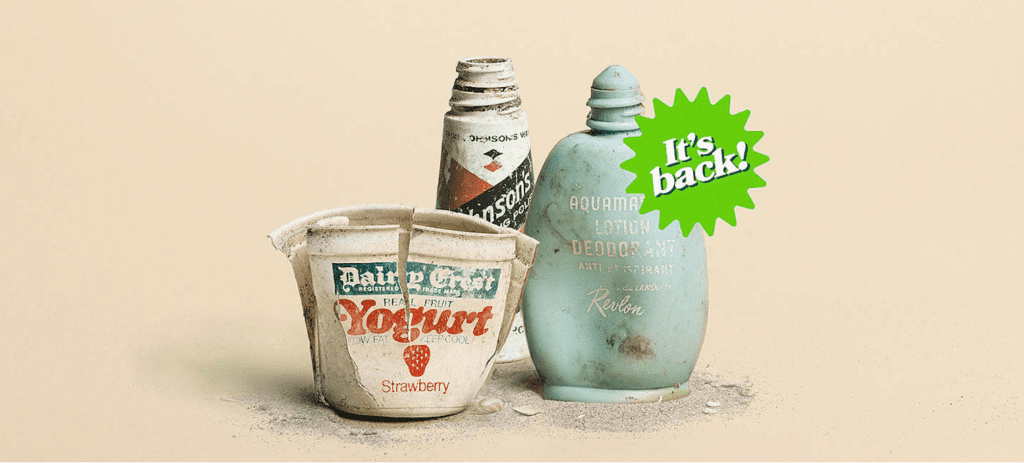 In their efforts to hammer home the truth about the longevity of plastic, Greenpeace has unveiled retro-plastic exhibition, displaying items such as yoghurt pots, crisps packets and detergent bottles that have all washed up on our beaches. The slogan 'It's Back!' is misleadingly upbeat, given that the plastic never actually left.
The plastic on display has spent anywhere between 30 and 60 years polluting our oceans. In many cases, these containers have outlasted not only the products that filled them, but even the brands that made them. As this thought-provoking campaign emphasises, these stubborn plastics aren't going anywhere.
We all know that plastic is bad for the environment. We know plastic doesn't break down – that it lives on forever, harming our planet. But it's one thing to know this and a totally different thing to see it.
Message received, Greenpeace.
Got the lovebug buzz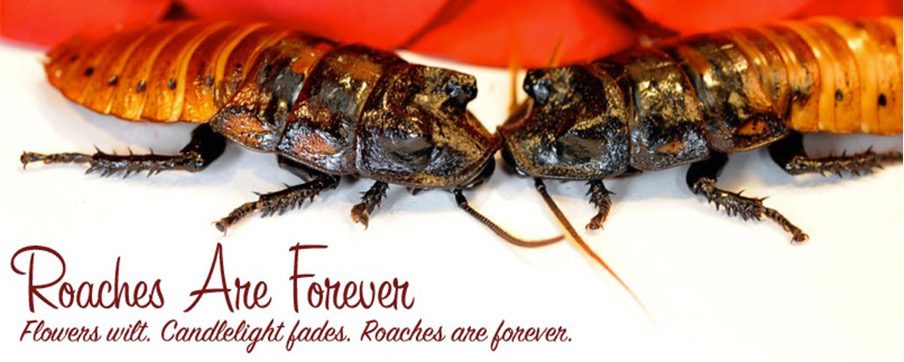 In the aftermath of St. Valentine's Day we always enjoy watching the reaction to the mix of grand gestures and cringy outtakes that surfaced on social. From cringy AF pitch-side engagements after the Superbowl to some of the more… 'creepy (crawly)' confessions of undying love.
We like to think we're good at spotting trends, but we did not see this coming. To celebrate the day of St. Valentine some Zoos in the US were offering people the chance to Name a Roach. Because nothing says True Love like having a Madagascar Hissing Cockroach named in your honour.
If you're lucky, your darling is a nature lover with a sense of humour. If not — well at least the $15 you spent will benefit the Wildlife Conservation Society. And you've set the bar a lot lower for your lover's NEXT partner.
This idea stinks, I sh*t you not.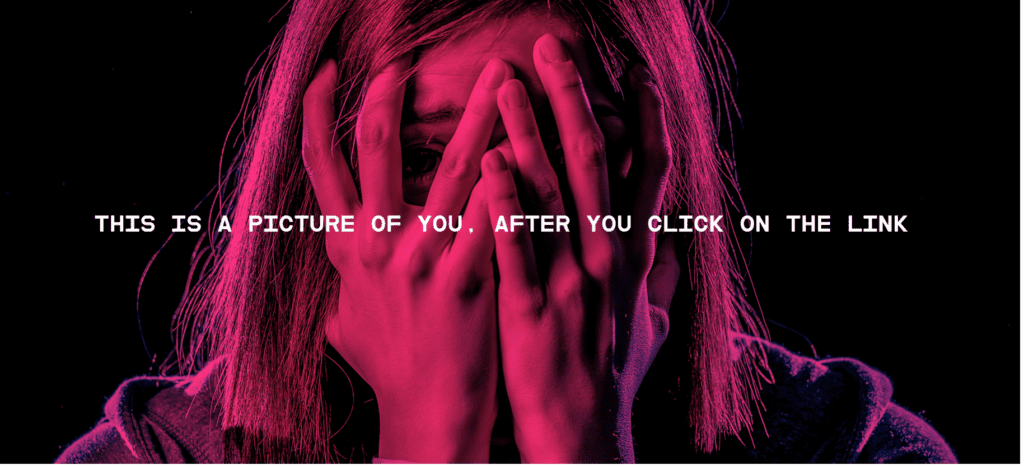 We pride ourselves on bringing you the latest cool s**t from the cutting edge of marketing. Sometimes it's weird s**t. Sometimes it's clever, funny s**t. And quite often lately it's Metaverse s**t.
But today, it's just s**t.
Literal p**p.
In our social media timelines.
Look away now.
Really, there's nothing to see here
Still reading?
Don't say you weren't warned.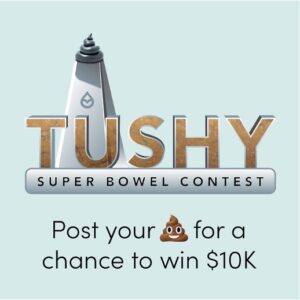 For some reason, bidet-makers Tushy thought they could hijack some Superbowl attention with their Super-Bowel Monday competition. If that pun isn't bad enough, they asked people to post pictures of their actual p**p onto their timeline. For a chance to win 10K.
And people did. Of course they did.
You can take our word for it.
You don't have to click this link.
Just be grateful next time your agency comes up with a concept you don't like, that it isn't *literally* s**t.
And yet here I am talking about it. I'm going to go away now and think about what I've done. Here's a picture of puppy.