What's making a splash in the brand world this week? There's plenty to chew on, with a new breakfast combo that is sure to add a bit of zest to your morning. Krispy Kreme hope to combat Irish inflation prices with a secret code. And Coca Cola steps into the high-street with a new store concept.
Elsewhere, a riveting Dove campaign exposes deceitful beauty hacks, and there's an ad from Samsung that's not so much noise-cancelling, as tone-deaf.
All below in this week's Our Take.
CITRUS CEREALS OR CEREAL KILLER?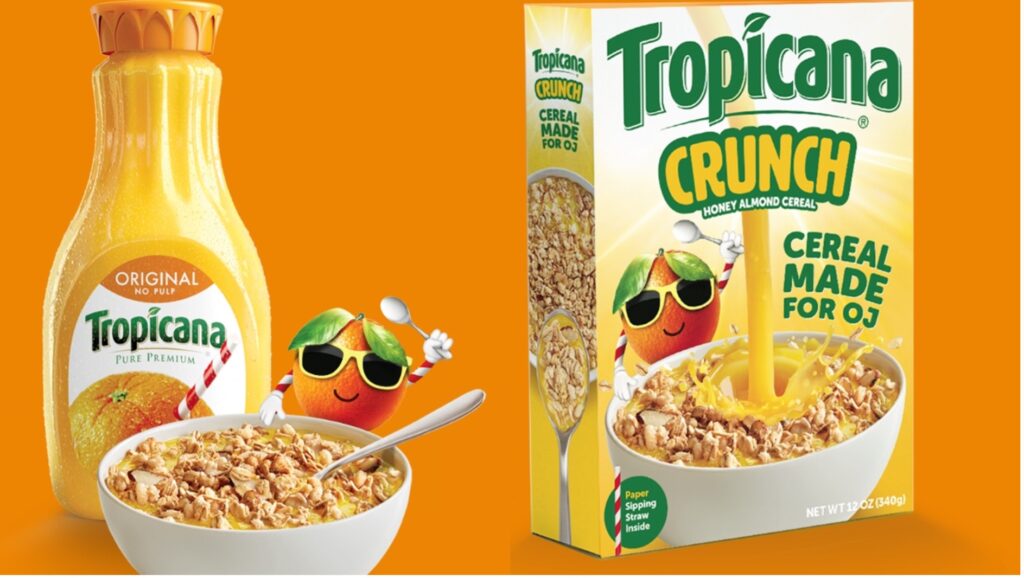 Our pals over in the US recently celebrated National Orange Juice Day. Tropicana – as you'd perhaps expect – released a tangy new product to celebrate the big day. What we did not expect, was for that product to be a crispy honey almond breakfast cereal designed to be eaten with… wait for it… orange juice.
The unveiling of the bizarre combination triggers many feelings. Some like the idea of an orange breakfast cereal, others see it as a cursed offering to the breakfast gods. Tropicana says that this unique combo "may not be for everyone" but who knows? Does cereal really need milk or are we missing out on something new. Cereal with orange juice may just be the next big trend. And introducing a cereal that brings joy to someone's morning may be exactly what we all need right now, so fair play to Tropicana for taking the risk and creating an unforgettable moment!
TOXIC INFLUENCE: DOVE SELF-ESTEEM PROJECT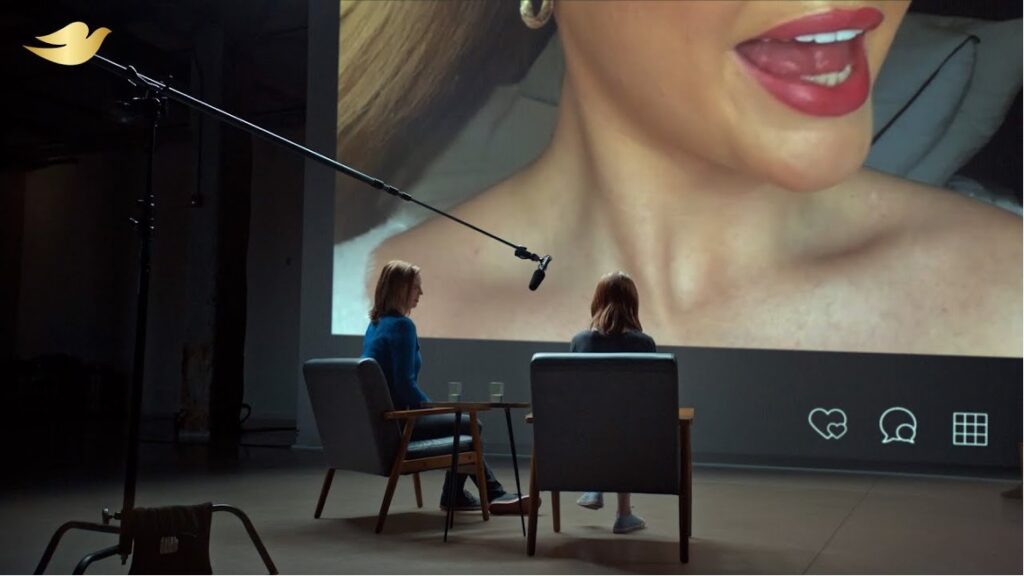 There's a lot of so-called beauty advice that shows up on young women's social media feeds, and unfortunately, a lot of it is deceitful and toxic. In response, Dove has created a short film which explores the relationship between social media and self-esteem among young people, that tackles this misinformation in an unforgettable way. The video was released along with research which found that two out of three American girls are spending more than an hour each day on social media and 50% of them say idealised beauty content on social media causes low self-esteem.
The short film involves a few duos of mothers + daughters, who are invited to speak about their experience of toxic influence, while videos of popular beauty influencers dishing out advice are played in the background.
The dark turning point, is when the mothers appear on screen sharing the dangerously bad beauty advice. Using AI face-mapping technology, Dove literally put the toxic commentary into the mouths of mothers – 'Botox is amazing, you're never too young to start' or 'if your teeth are uneven, you can always file them down with a nail file'.
We are proud to see Dove tap into the deep concerns potential hazardous effects of social media and expose the toxic influence through reversing the perspective. Afterall, you expect your mother to always support and give good advice and putting the toxic influencer advice into their words just how bizarre the whole social media standard is.
SAMSUNG AD RUNS FLAT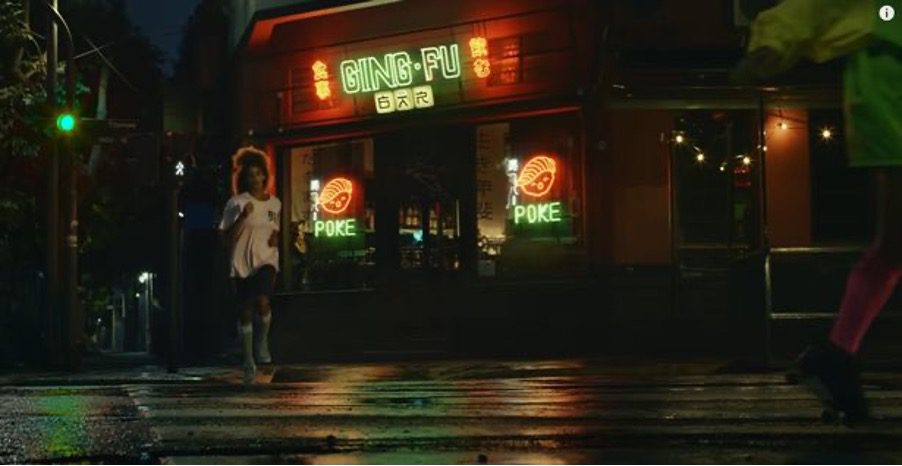 Picture the scene: a young woman wearing headphones is running alone down a dark, empty street at 2 am. As she crosses a deserted bridge, a strange man on a bike comes up behind her and – they have a chat?
Surprisingly, this isn't the opening to a crime procedural, but an ad for Samsung smartwatches and earbuds that wildly missed the mark. The video was promptly met with a flat 'wtf', and described as being 'tone-deaf and inconsiderate' towards the reality of women's safety. A 2019 Runners World survey found that 84% of women had been harassed during a run and a disturbing 94% percent of those women said no one helped them while being harassed. So running alone in the middle of the night while casually interacting with strangers is not really something women do if they can help it.
Samsung has since apologized for the ad, telling BBC Radio 1 that it hadn't intended to "be insensitive to ongoing conversations around women's safety" and that the campaign "was designed with a positive message in mind: to celebrate individuality and freedom to exercise at all hours." Nice sentiment, but that ad isn't going to sell any earbuds.
KRISPY KREME HELP CUSTOMERS SAVE SOME DOUGH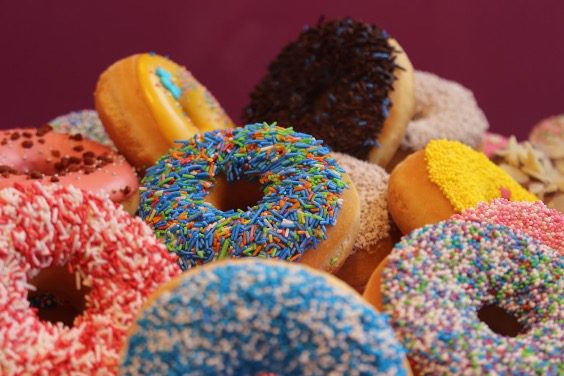 Doughnut giant Krispy Kreme are doing their bit to help their customers who feel that they're in a bit of a hole, by reducing their prices.
With Irish inflation rates at a high of 6.7%, the chain is offering a dozen Original Glazed Doughnuts for just €6.70, instead of their usual €15.95, to customers who mention the 'secret' code. The offer is valid on Wednesdays with this coming week, May 11th , your last chance to sink your teeth into the offer at their three Dublin locations.
It may be just an a-glazing marketing ploy to drive footfall to their stores. Regardless, the way costs are rising across the board at the moment, any brand that lowers their prices is welcome to sprinkle a little happiness in our day.
(PS. The secret code is "Deflation Doughnuts" – don't tell anyone)
ADDING SOME FIZZ TO HIGH STREET FASHION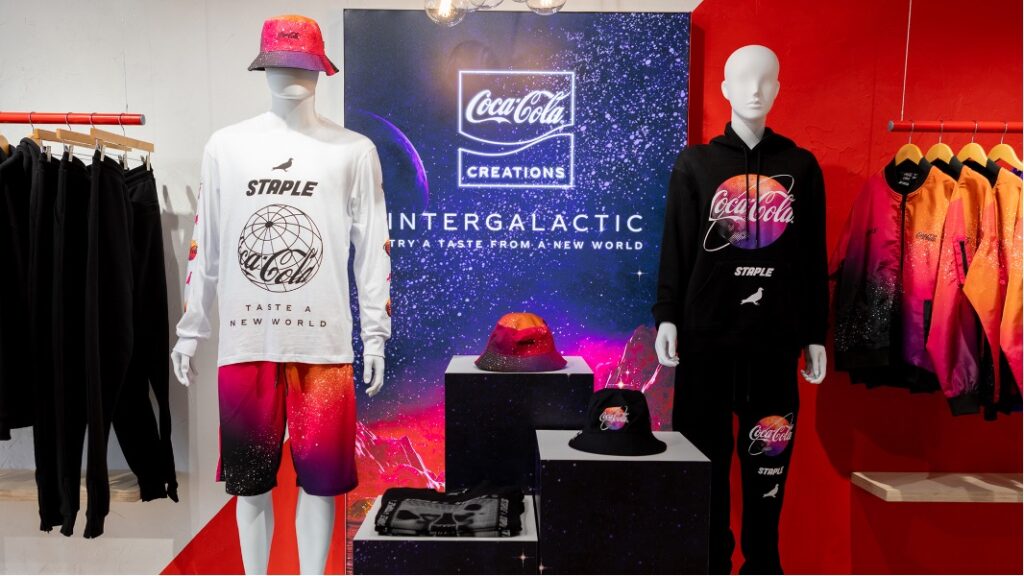 Retail is continually evolving and we know consumer experiences are now vital. Coca-Cola is the latest to attempt a real brand statement by opening the doors to its first European flagship high street fashion store, in London's Covent Garden.
The concept store will offer shoppers Coca-Cola branded merchandise, limited edition apparel, and exclusive designer collaborations, and will also feature a range of street wear and work wear, as well as sustainable clothing and accessories made from recycled Coca-Cola bottles.
The consumer experience will see bartenders serving up non-alcoholic mocktails and a twist on the traditional Coke float (in line with the 'sip and shop' trend we featured last week). And fans of the brand will be able to get their hands on personalised Coke cans.
We get the feeling this will leave a real sweet taste in consumer's mouths.