This week, The King has left the Chapel as Las Vegas wedding services find an Elvis sized hole in their business. The folks at Sesame Street are doing their part to support families seeking refuge from Ukraine and Afghanistan and we also take a look at some safe ads for sexual wellbeing! In the sports world, we take a look at golf's latest series, LIV golf.
Wedding hopefuls check into Heartbreak Hotel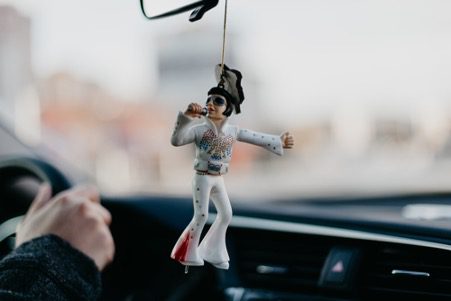 This week, lovebirds with their heart set on tying the knot Viva Las Vegas style are All Shook Up as reports are hinting that Elvis themed wedding invites could soon be Returned To Sender. ABG (Authentic Brands Group), the company which licenses the use of the King of Rock 'n' Roll's image has issued a cease-and-desist letter to several chapels in Sin City in a bid to crack down on the nuptials.
The timing has led to a lot of Suspicious Minds and couldn't be worse for the Nevada based businesses as the release of the new Baz Luhrmann biopic is anticipated to Shake, Rattle and Roll in all types of visitors from around the globe. The city's themed weddings are synonymous with the singer following his infamous residency which spanned over 600 shows, not to mention his own wedding to Priscilla Beaulieu in 1967, although we're pretty sure he didn't officiate at his own ceremony.
The impact of his legacy has been such that people Can't Help Falling in Love with his music and it doesn't look like the chapels are going to Surrender any time soon and it seems A Little Less Conversation and a little more action is needed to stop an end to this long-standing tradition. It's Now or Never Elvis fans!
Welcome Sesame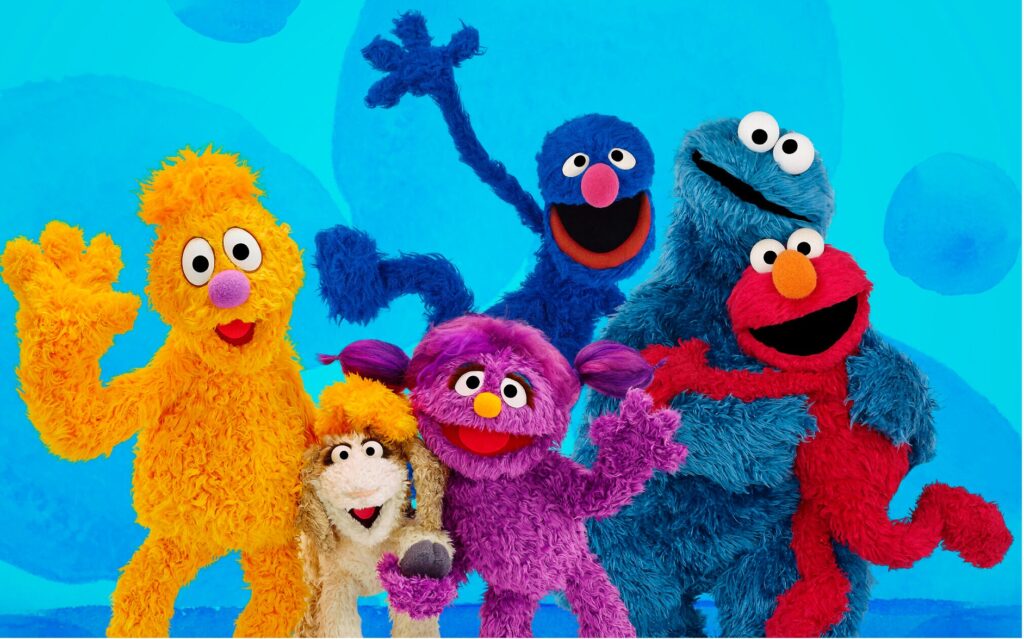 For some brands, 'doing good' is a vague statement. For Sesame Street it's their reason for existing. One of the longest-running shows in the world, they've developed from the initial goal of mastering "the addictive qualities of television and do something good with them", like helping small kids prepare for school, to include helping and supporting them with big concepts like racial justice, dealing with traumatic experiences, gender equity, and health and hygiene.
The people behind the beloved children's TV show have announced new materials to help displaced Afghan and Ukrainian children cope with the trauma of having to flee to a new country. There is content in a wide range of languages, and new puppet friends alongside familiar faces like Elmo to comfort children through the trauma of resettlement and foster a sense of belonging.
This is all part of the existing 'Welcome Sesame' program, available to watch for free on the Sesame Street in Communities website.
SAFE AD FOR X-RATED SHOP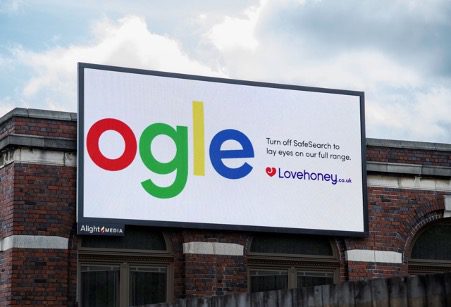 This week we came across a subtly provocative ad for sex-shop sexual wellbeing brand, Lovehoney, that cleverly hijacks the assets of another brand.
The poster, by McCann Birmingham, crops the Google logo to create a salacious invitation to browse the net with 'safe search' turned off, so you can see the full Lovehoney range. The visuals and copy are innocuous at first glance – there's nothing that would be awkward to explain to kids – but the overall impression is brilliantly smutty, hinting at untold amounts of forbidden treasures. Which is exactly what an ad for a sex shop sexual wellbeing brand should do.
Naturally, for research purposes, we've checked it in depth, and can confirm that it is indeed unsafe! Some of those products would put an eye out. Browse with care.
More here (you can click it, it's a link to a page about the ad, not the site itself).
LIV golf in a nutshell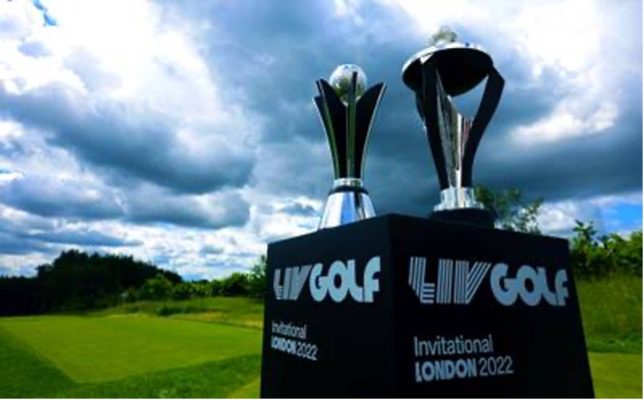 Saudi Arabia's increasing involvement in sport has been well documented. Boxing events, snooker tournaments and the recent purchase of Newcastle Football club have all grabbed headlines, and the regime's latest move is into golf. This began with single invitational tournaments but has now evolved into a bigger series called LIV golf. The competition is played over three rounds, meaning 54 holes of golf will be played (LIV is 54 in roman numerals), as opposed to the four-round, 72-hole format that is standard on mainstream tours. Golfers are claiming this is a progressive format, and one of the main reasons for signing up. Along with a higher prize fund of course.
Media coverage of the event has ramped up in recent days as LIV Golf's inaugural tournament, worth a record $25m, is currently underway. The line-up boasts some of the game's big names including Phil Mickelson, Dustin Johnson, Sergio Garcia and Graeme McDowell. Coverage of the event has been less about the golf, and more about the human rights issues in Saudi Arabia and the broader issue of sports washing. On these issues it's fair to say that player responses have been unconvincing, and it has led to some heavy-handed pushback from the organisers. Only yesterday, Alan Shipnuck, the author of the controversial Phil Mickelson biography was removed from an interview area. This is not a good look. Do not expect the controversy to go away any time soon. Some big reputations are on the line.