Is TikTok the new platform for house hunting? We check out the new roommate-finding trend hitting the platform! In the world of art, we take a look at some ways AI is changing the landscape with a new immersive exhibition from Damien Hirst and a cheeky AI photography winning a prestigious award. In an age where brands are competing for our attention on the daily, are we embracing a sea of sameness? Check it all out below in this week's Our Take.
TikTok Teach: Check out the REEL estate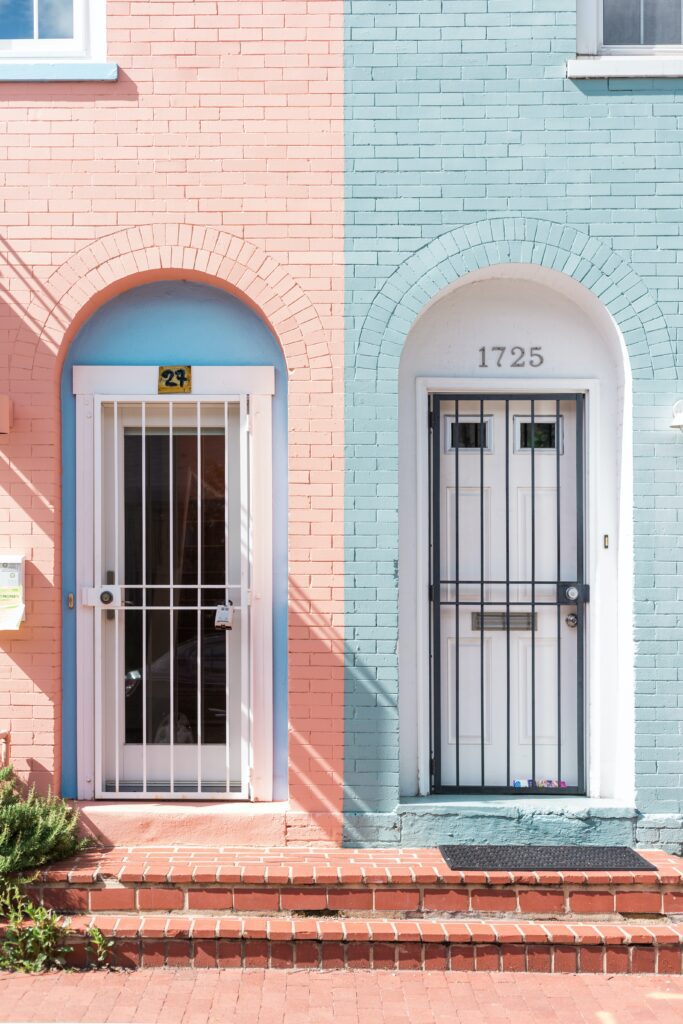 Move over Daft.ie, TikTok is the new platform for house hunting and roomie finding! Over the past few months, the platform has seen a major increase in real estate agents showcasing their properties – from the dreamy to the dingy.
With hashtags like #property garnering over 3.6 million views and counting, native TikTok users have been using the app in the hope of meeting the perfect roommate. Using trending content themes like Vogue's 70 Questions and the Wes Anderson edit, room letters are sharing a slice of their own personality when showing off rooms, a welcome variation to virtual house tours.
But does passing the vibe check on TikTok = a dream roomie IRL? We're not so sure. While we are here for authentic content, there are many other things that make a harmonious living arrangement:create that content, sure, but clean the f**k up after yourself.
We love how TikTok brings craic, creativity and content together to sell a lifestyle. Or a room.
Picture (too) Perfect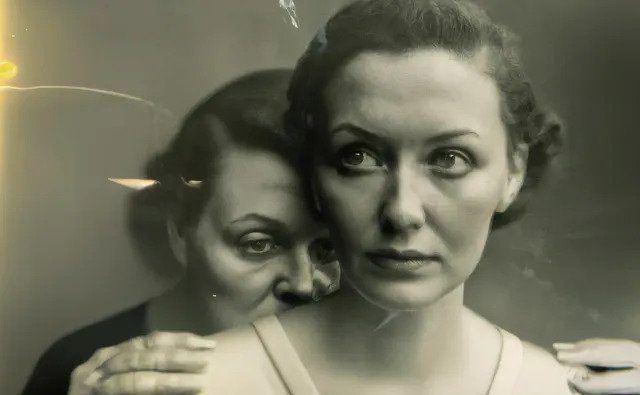 When the World Photography Organisation announced the winners of the prestigious Sony World Photography Awards 2023, one winner captured our AI-ttention.
Scooping the award in the creative category was German artist Boris Eldagsen, with his entry "PSEUDOMNESIA: The Electricia". The winning black and white image depicts two women from different generations, reminiscent of a 1940s-style family portrait. All seems pretty straight-forward, right?
But the plot thickens! Turns out the image is AI-generated, which on closer inspection is pretty obvious… just check out their hands!
Following the award announcements, Eldagsen revealed that he duped the judges in order to speed up a very important debate around using AI as an artistic practice and argued that the AI-generated image he created draws on his wealth of photographic knowledge. We on the other (clearly AI-generated) hand, aren't so sure. Eldagsen refused to accept the award.
It certainly raises some very interesting questions about the future of image-making. There's no doubt that there is a certain level of skill involved in creating a beautiful AI image but does it make it worthy of a photography award? We don't think so. But once AI figures out how to create hands, there's no telling what the future for the industry holds.
Hirst first with new p-AI-ntings
Damien Hirst's newest collection of AI-generated paintings, The Beautiful Paintings, is enabling buyers to design their own Hirst pieces from a dashboard menu.
To develop their own take of the Spin Paintings released in the 1990s, Hirst fans were directed to HENI, Hirst's digital collaborator, where they could select up to 12 colours, one of 25 spin styles along with the canvas shape + size.
Once the painting was created, users had the option to select whether they wanted the piece produced as a physical painting or an NFT. Pieces ranged in price from $700 – $6,000, making his work somewhat more accessible to budding collectors and fans. The results? Over 5,508 paintings were sold in total, of which over 5,100 were physical and almost 400 NFTs. Aligning with Hirst's reputation for creating radical, progressive art, this new immersive exhibition has some questioning the validity of creating work inspired by Hirst and not by the artist himself. Our 2c is that art is meant to provoke thought, and his collection offers an insight into how AI can blur the lines between the spectator and the artist.
Why does everything look the same?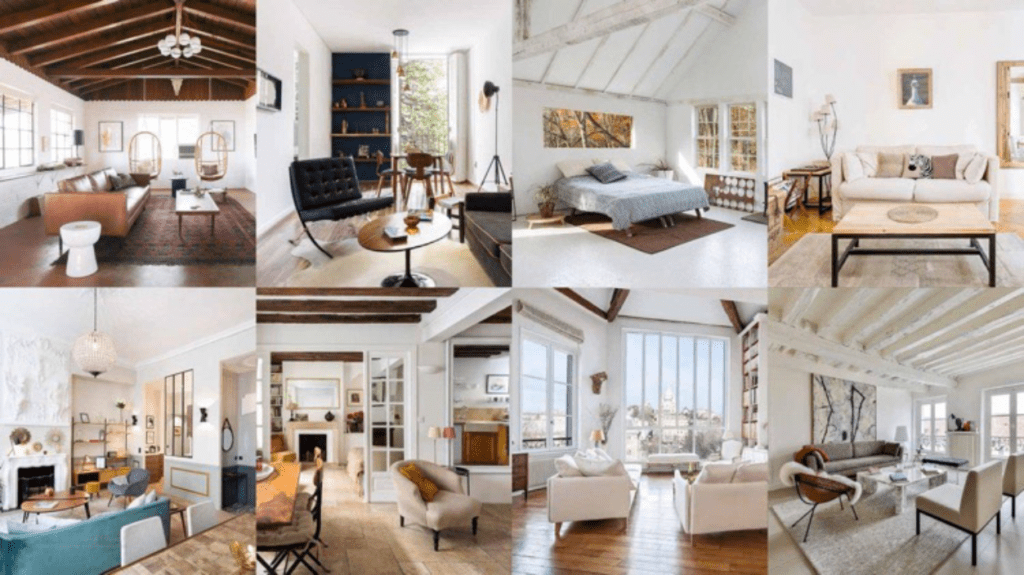 Do you ever notice how similar everything looks? Browse through AirBnB, and you'll notice how a place in Paris might have similar vibes to one in Rio De Janeiro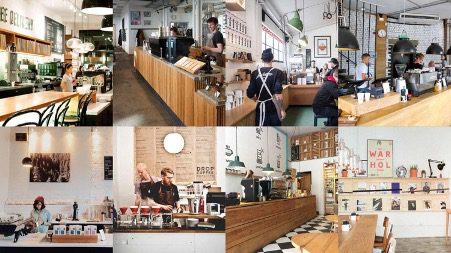 Or how a coffee shop in Berlin with its hardwood counter and industrial steel is very similar to one in Cork. These aren't AI images generated with DALL-E but real life places that all look curiously similar.
In edition 99 of Our Take, we covered the 'blandification' of design via font choice, but Brand Strategist Alex Murrell has delved deeper into this phenomenon with his insightful article 'The Age of Average'. The TLDR version is that a combination of risk aversion, focus groups, and testing has led to a sea of sameness across a plethora of industries. In a globalised world where it's easy to find visual inspiration online (we're looking at you, Pinterest!), we often define how we want things to look based on how other things in that category look, which results in the sea of sameness. Alex ends the article on a positive note; "I believe that the age of average is the age of opportunity, it's time to cast aside conformity."
An important message (or perhaps a warning?) to a society currently struggling to find a balance between disruptive AI technology and originality.