In this week's edition of Our Take we look at why rotten food looks so good, we pick out the gold at the end of the rainbow by taking a look at some of this year's standout Pride content, delve into WFH Fashion and strut down the copyright catwalk.
MAYBE MOULD IS HAVING A MOMENT?

Well Cannes happened again (did we mention that our colleagues Orna & Lughán picked up a Silver Lion for their Young Lions PR entry?), and Burger King were one of the standout winners with another armful of awards, including a Grand Prix for last year's ingenious Mouldy Burger campaign. Showing your main product in its worst possible light seems to be at odds with the very basics of marketing, but the campaign's success demonstrates the fundamental value of telling a story and making it interesting.
While the decomposing burger looks disgustingly unappetising, it makes for a compelling image. And it reminded us of the work of Californian artist Kathleen Ryan, whose giant sculptures of mouldy fruit are made with thousands of gemstones. It's unforgettable art that is beautiful and repulsive in equal measure.
The BK campaign is talked about here. Check out Kathleen Ryan's incredible work here.
And you can read about Murray young guns Orna & Lughán's Silver Lion here. Nothing mouldy about that!
THE PRIDE OF PRIDE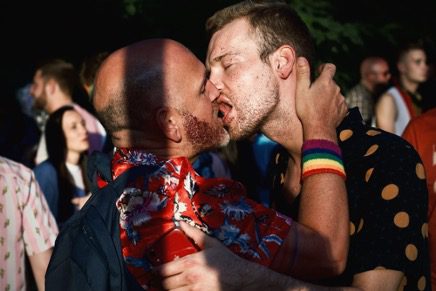 If we didn't know it before, 2021 has confirmed it for us; Pride month is officially the best month of the year. The joy, emotion, acceptance, and love that we felt this year was something else. Every year, more and more big brands and establishments support Pride month and long may this continue. Because it's not over. Our work is never done as humans fighting for equality, fairness and fearless living.
Some of the highlights for us this year included that ad by Starbucks which took home the Cannes Glass Lion for Change last week. In the ad we meet a young man struggling with being called the name he was given at birth, until he hits a Starbucks and realises he can ask for a drink for James, not Jemma.
We're suckers for a Google Easter Egg (Super Mario Brothers coin sound anyone?) so we couldn't leave out the delightful little hack they introduced to the snoriest of all their platforms – Google Sheets. For the whole month if you typed in PRIDE across the first five rows, the whole page transformed into a colourful rainbow. Eh, cute.
And last but definitely not least, our pals over at Boys + Girls put out a powerful spoken word piece, entitled Rainbow Blood, in partnership with BeLonG To Youth Services. The 60 second film/audio had us choking up, feeling sad and mad but also grateful to them for making this necessary work. Check it out here.
WFH FASHION? DON'T SWEAT IT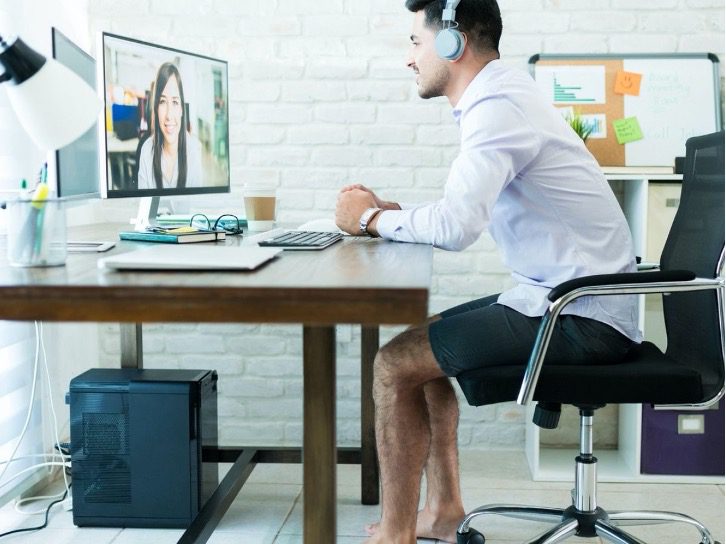 It's safe to say that one of the changes we have all gone through over the past year is what we wear when working from home. For some of us, it wasn't a huge jump as we just switched from jeans to shorts (just me?). But one thing's certain: we have all gotten used to more comfort.
Numerous articles (including this fab article in The New York Times) have been written about how the world has adapted to our new surroundings and our wardrobes along with it.
But it seems that products are adapting too. We thought these new work boots that look just like sneakers, created by Indestructible Shoes, are a cool innovation for those who have gotten used to a more comfortable way of life.
I guess the question is, when things do change and we finally get back to our offices, what will be acceptable business style?
Copyright – what is it good for?
Finally, popular American hard seltzer brand White Claw is suing Californian company, Fun Club, over trademark infringements. Fun Club, who make candles out of the brand's empties, are sniping that "it is unfortunate that White Claw dislikes recycling", while White Claw's retort was that candles bearing its brand could end up burning someone.
There have however, been more uplifting examples of copyright infringement developing into positive relationships. Daniel Day, better known as 'Dapper Dan', was a clothier in the 80s whose trademark was his bold use of logos from high-end luxury brands like Gucci, Louis Vuitton and Fendi, plastered across flamboyant streetwear that got worn by everyone from Salt-N-Pepa and Run DMC's Jam Master Jay to boxing stars Mike Tyson and Floyd Mayweather. The problem? His designs were original, but he had no permission to use the logos, and got shut down in 1992.
In a brilliant turnabout, Gucci made an homage to the fashion designer by commissioning a jacket based on a 1989 Dapper Dan design for Diane Dixon. That led to Dan becoming an official collaborator with the fashion house, and In 2018, Day opened Dapper Dan of Harlem, in partnership with Gucci, the first luxury house fashion store in Harlem. He went on to be included in Time's 100 Most Influential People of 2020.
Now we'll just have to wait and see if White Claw announce an 'official' range of candles. Read more about it here.