In this week's Our Take, we move our football fever away from Euro 2020 and look at a small-town club reeling in the big hitters, we bring you a different type of gaming story, discuss how Kellogg's are seeing the bigger picture, rejoice at Nike's plans to eliminate the dreaded 'bots', nerd out on some beautiful new game design before finishing with a home run.
TIK TOK ONBOARD WITH WREX BIG THING IN FOOTBALL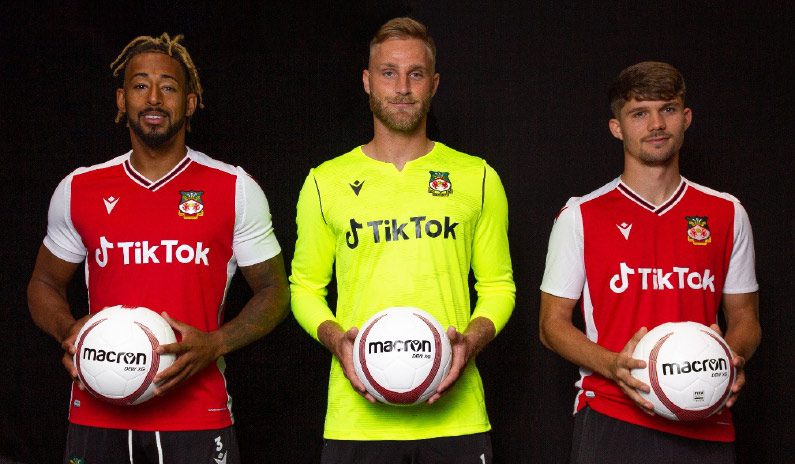 If Euro2020 was a movie, Denmark's journey would be a heart-warming drama about overcoming obstacles to reach the top. Unfortunately, that dream is now over (but a big congrats to our neighbours England for making history). Away from the furore of international competition, the small town of Wrexham's fifth-tier team is bringing some real Hollywood glamour to football.
A-Listers Ryan Reynolds and Rob McElhenney recently bought the Welsh club and this week – in their typical comedic style – they unveiled their new shirt sponsor, Tik Tok. To add to all this activity, the Deadpool star has also landed a training kit deal with his Aviation Gin brand and the Red Dragons will also feature in a BTS documentary with broadcasters set to be announced soon.
It's obviously a big deal for the club, and even Premier League teams would envy their access to a network with an estimated 689 million global users. Is it a good move? Definitely, Maybe. Whatever happens, it looks like it will be sunny in Wrexham for the foreseeable future. Read more about it here.
IRISH LANGUAGE TAKEN TO A NEW LEVEL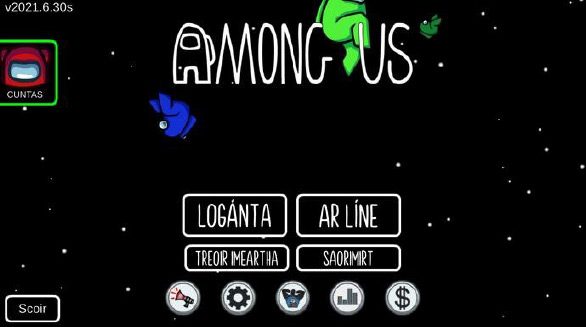 Exciting news from the world of gaming this week, that monster hit game Among Us, has been translated into the Irish language as part of its latest update. The move by developer Innersloth, becomes the first major title to be officially translated as Gaeilge.
The project was led by a group of gaelgoir gamers including Úna-Minh Kavanagh, Brian C. Mac Giolla Mhuire, Cormac Cinnsealach and Mike Drinkwater who have been working on a mod that translated the game before being approached by the developer to make it official. Read more about it here.
As the world of gaming continues to grow at a rapid rate, it's a big step forward as our native language is experiencing a similar rise in popularity, particularly amongst gamers. In 2019, 20-year-old Nathan Fox translated the name of the original 151 Pokémon into Irish while anyone who has completed Metal Gear Solid will have recognised the song The Best Is Yet To Come, sung as Gaeilge by Irish singer Aoife NÍ Fhearraigh.
THE BLIND SPOT: THE IMPORTANCE OF BRANDS BEING TRULY INCLUSIVE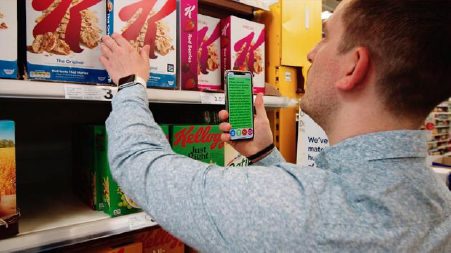 This week, Kellogg's announced that following a successful trial in the UK, a new world-first technology would be permanently added to all of its cereal boxes in Ireland to make them accessible to blind and partially sighted people. Information on food packaging, such as allergen details can now be read using a unique on-pack code and playback labelling information to the shopper with sight loss.
This thoughtful, considered move by Kellogg's shows just how much it values its customers, all of its customers. This is the kind of thought leadership and behaviour which turns baby brands into global superstar brands, and keeps them there. No consumer should be left behind.
BOTS LOVE GOT TO DO WITH IT?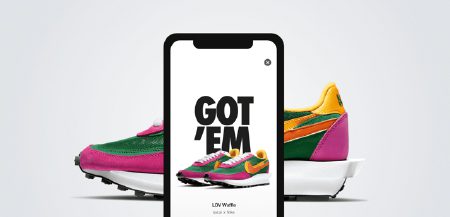 We at Sweartaker have hearts in our eyes for Nike. How can you not? Incredible campaigns that always seem to ignite the right kind of emotions and spark conversation and debate, not to mention the incredible product range that really has been getting better each year for a number of years. We also love the exclusive Member Access and SNKRS app which allows sneaker heads to enter draws to secure the latest kicks drops. Sadly, due to the rise in sneaker culture over the past decade, pesky bots have been set up by rough traders to try and snap up all of these drops before the true fans can purchase them. It just ain't fair.
But it's time to rejoice, because as reported in Hypebeast this week, Nike is fighting back against the bots. With their latest system update, Nike confirmed that bots will not do anything to help users get greater chances. Using a bot to set up multiple accounts or tap on buttons will in fact get the users blocked from launch access. This news will no doubt be welcomed by true sneaker fans globally who have often had to pay monumental sums of money for the shoes they love.
NEW GAME IS JUST OUR TYPE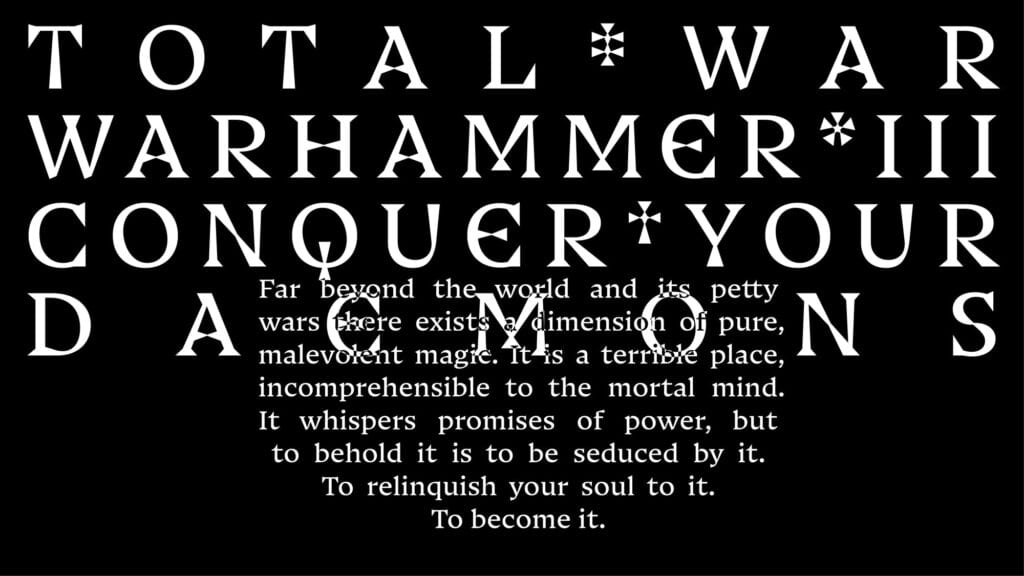 It's always a bit exciting when two of your favourite nerd-doms collide – so it was a thrill to discover Pentagram's amazing typographic work for Warhammer's upcoming Total War III on PC. The designs are built around a custom typeface that is at once warlike and elegant –brutally simple with (literally) edgy shapes that combine to somehow give a near classical feel. It's used in a series of bold, dark designs that avoid the lurid imagery typical of the genre, and perfectly capture the intended 'grimdark' feel of the game.
See the typeface here. The game will be available here.
NEVER TOO LONG TO RIGHT A WRONG
Finally, in our industry we have all dreamed of that winning pitch! But here's one of a different kind. In 1961, 10-year-old New York Yankees fan, Gwen Goldman, wrote a letter to the team asking to serve as their bat girl. The Yankees' general manager at the time wrote back, dismissing her request with the excuse that "a young lady such as yourself would feel out of place in a dugout."
60 years later, Goldman's daughter sent a picture of the letter to the Yankees and this time, they responded rather differently. Goldman, now 70, was invited to be their honorary bat girl for their matchup against the Los Angeles Angels. She spent the day with the team, got a full uniform, met players and threw the ceremonial first pitch.
By demonstrating a caring, considerate, and conscientious side to a sports franchise, the Yankees turned this into a heart-warming story and in turn, created goodwill for the team, their franchise and their fans.
When asked why she kept the letter and framed it, she simply replied "Dreams and hopes". There's a philosophy we can buy into! Watch the feelgood video here.