In this week's Our Take, we bring you stories of music's hottest new marketing genius, a major games developer in some hot water and the latest emoji that is 'fire' with all the cool kids. We also look at how dating apps are helping to promote the Covid vaccine and as it's a long weekend, we end with our head in the clouds. Enjoy!
NOT TAKING THE OLD TOWN ROAD TO PROMOTING
Gen-Z social media users are dubbing Lil Nas X a marketing genius as the rapper is once again using unconventional methods to create a buzz around his new single.
Last year he notoriously provoked a legal backlash from Nike for selling his 'satanic' customisation of its shoes, which he produced to promote a single.
While that case was considered closed, on Monday the Old Town Road rapper announced online that he had a court hearing over the controversial shoes, sharing fears that he could be heading to jail. Alarmed fans reacted to the news with memes, and a trending campaign hashtag #FreeLilNasX soon emerged.
Before things went too far, it emerged that Lil Nas X was in court in a teaser music video for his upcoming single 'Industry Baby'. Relieved fans rushed to YouTube to watch the video, which now has over 30 million views.
We can't wait to see what he does next.
ACT-ING LIKE A FRAT
Activision Blizzard, the developer behind international gaming mega hits 'Call of Duty' and 'World of Warcraft', is reeling from accusations of harassment and sexism. As reported by multiple news channels including the BBC, the studio was sued last week by the state of California over alleged violations of state workplace protection laws. Accusations of bad behaviour were initially refuted by employees named in the lawsuit; however, the internet is an unforgiving place, and old social media accounts of said employees have thrown up some pretty disturbing imagery and comments relating to convention trips attended by employees. In some of these images, one hotel suite was renamed the 'Cosby Suite' and showed employees proudly displaying a large image of the disgraced comedian and actor.
The company has since backtracked, but is it a little too late? The employee base at Activision is 20% female. A recent report from Forbes showed that In 2020, women accounted for nearly 41% of all gamers in the United States. And in Asia, which accounts for 48% of the world's total gaming revenue, women now make up 40-45% of gamers, according to Google and Niko Partners. Unless we see radical reform at Activision Blizzard, could it be game over for the gaming behemoth?
YATS THE STORY?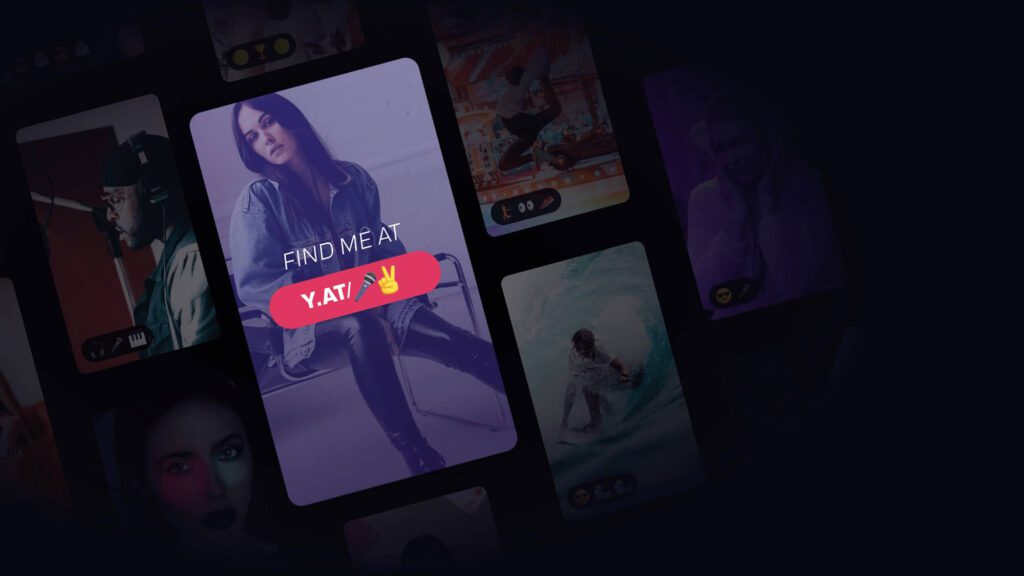 It was only last week that we celebrated World Emoji Day, and the week before that, we were considering using our life savings to purchase a non-fungible token of Jack Dorsey's first ever tweet. So, it's no wonder the latest shiny thing to hit the internet has piqued our interest. Scores of internet investors are paying thousands to 'own' their very own emojis as part of a super-exclusive invite-only project called Yat. What makes these particular emoji combos different is that they're clickable links and, according to Mashable where we first spied the story, the aim is to create a universal online identity, using a unique string of emojis.
So essentially, where a person would have several profiles, usernames, avatars across the many different platforms, their Yat identity would become their online identity for all online communication and payments. The price of a Yat is set by an algorithm that measures its rarity and uniqueness. A completely random set of emojis is only a few dollars whereas the 🔑 emoji is listed as having sold for $425,000. It's come in for some criticism already as its invite-only entry to the programme and pricing structure make it inaccessible for many. While it's still in beta form, we wonder what this means for influencers and brands that have paid insane sums of money to secure the best usernames on Instagram, Twitter, Twitch and others. Will they now need to invest in an ID that transcends one single social network? 👀
SINGLES BUZZING TO GET BACK TO DATING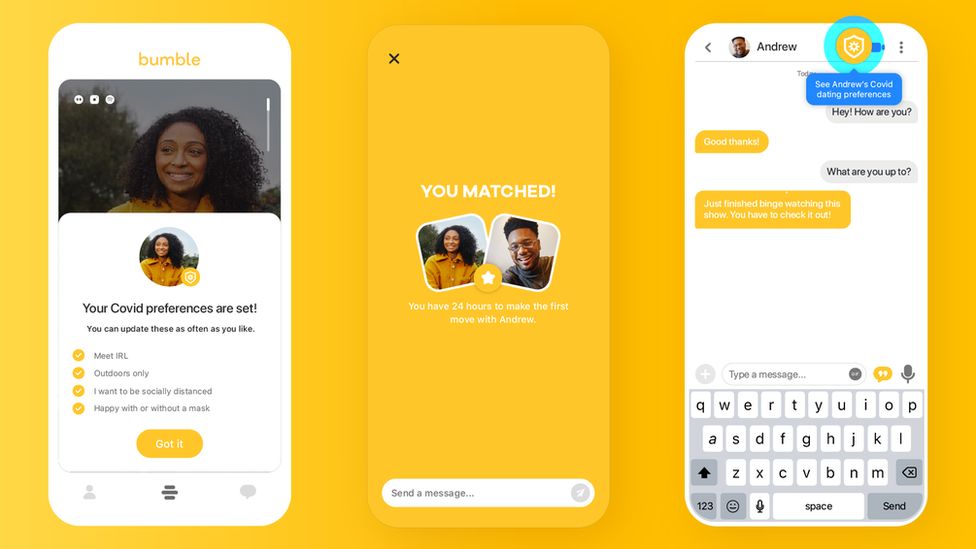 This summer, it's not just Olympians who are going for gold as singles begin to re-join the dating scene. One sign that things are getting back to a different kind of normal is the appearance of the hashtag #vaxxedandwaxxed. And now dating apps are responding to their customers new demands.
In Australia, Bumble has launched a new badge for singles to add to their profiles to show they have been vaccinated after they noticed a 45% increase in users asking potential dates about the topic.
The move has sparked other dating apps such as Tinder to do something similar while in the U.S. apps such as Hinge and OKCupid have added free premium features such as profile boosters and 'super-likes' – increasing your chance of being noticed by other users who have also set their status to 'vaccinated'. Closer to home, even the HSE has got on board with the trend.
Though this may provide a level of comfort to those getting back into dating, Bumble have stated that the badges rely on the user's honesty and are not verification of vaccination.
While we're not out of the woods yet, these post COVID adaptions on dating apps' services indicate that many are ready to end their 18 month abstinence.
EVERY CLOUD AND ALL THAT…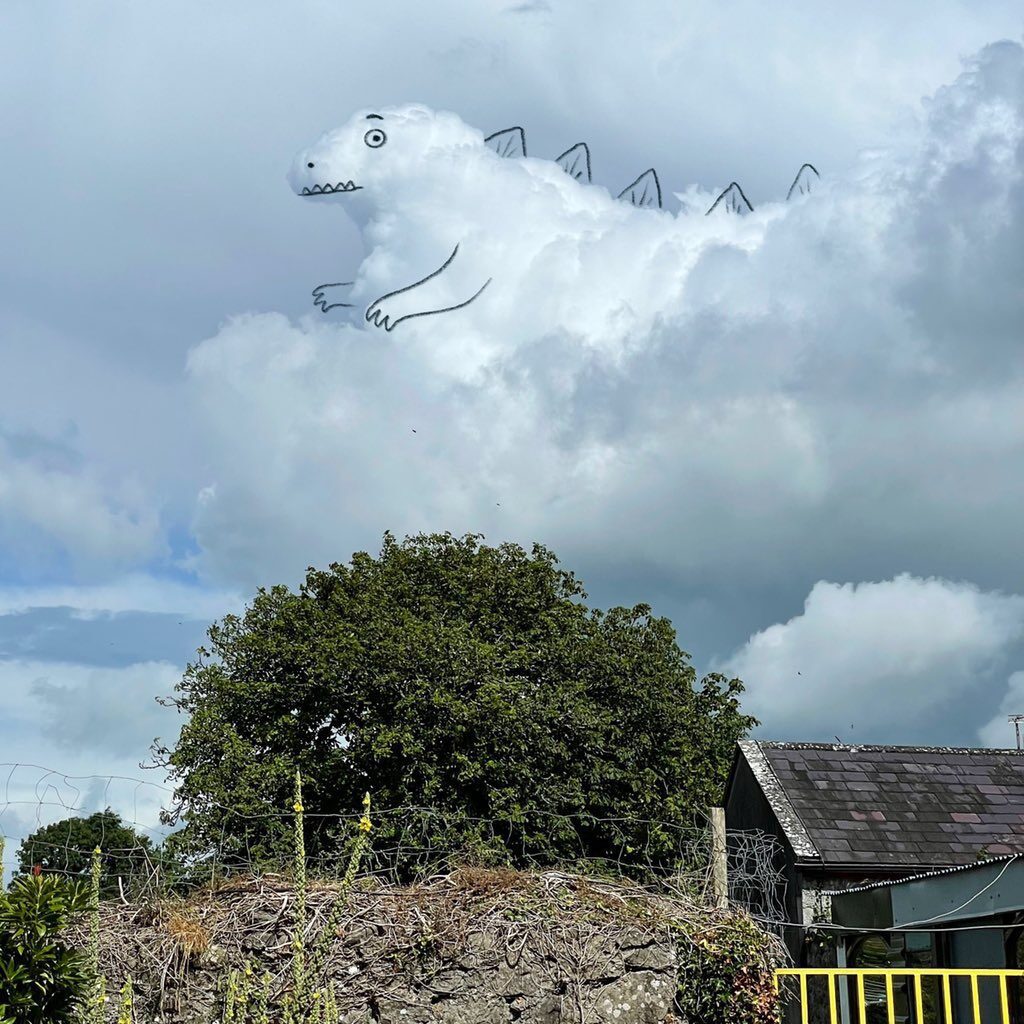 Finally, while we don't like to admit it, we spend far too much time staring at screens when we could be staring at the sky. That's just what the talented Irish illustrator Chris Judge did for his A Daily Cloud project that was featured in the New York Times this week. Dublin based illustrator, Chris, an artist and cloud-hunter extraordinaire started the project in September during lockdown and posts a new cloud each day to brighten our feeds each morning.
You love to see it.