What a week. We all had something in our eye when Kellie Harrington stood on that podium last weekend to collect her gold medal. Incredible. To all the athletes who represented Ireland the at games, we've never been so proud. Thank you.
This week, we question whether a real life Jurassic Park is a good idea, pay massive respect to an Olympic record breaking mom, drool over the work of an innovative Irish designer and give kudos to a fashion-forward airline.
I dino if this is a good idea?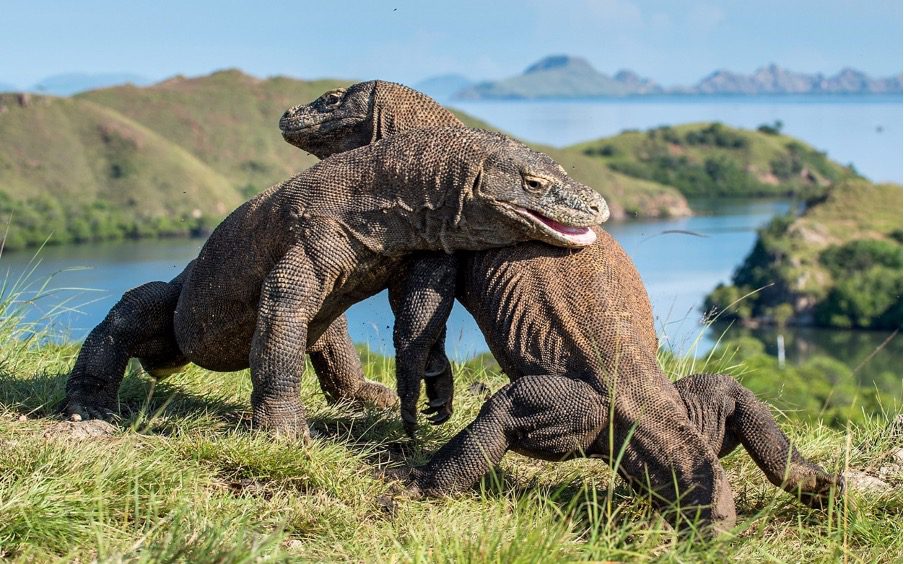 So, you know the way in the Jurassic Park movies everything works out and we get to appreciate the reintroduction of dinosaurs to modern life in a totally safe and harmonious way and everyone lives happily ever after..?
Turns out, as reported by Hypebeast, Indonesia's environment ministry has announced that it will continue the construction of its 'Jurassic Park' inspired theme park featuring over 2,700 Komodo Dragons, despite UNESCO warnings. The Komodo National Park spans across three volcanic islands in the Indonesian archipelago. The giant lizards can grow up to 10 feet long, have a poisonous bite, and exist nowhere else in the world.
We fully understand Indonesia's need to attract tourism, but tampering with an eco-system that has been the home of these beautiful creatures for many, many centuries just feels wrong. Here's hoping the Indonesian government keeps its promise to ensure the long-term protection of these amazing animals.
Creating history and cementing a legacy
Ah… the Olympics, wasn't it awesome? One of the highlights of Tokyo 2020 was watching Allyson Felix claim her 11th Olympic medal from five Olympic games, when the US won the 4x400m relay. In doing so, Felix made history and became the most decorated athlete in the history of US track and field.
What makes this feat all the more impressive is that in 2018 Felix gave birth to her daughter after an emergency C-section. At the time of her daughter's birth, Felix was in contract negotiations with her then sponsor, Nike, who offered her a major pay cut along with strict performance conditions. She walked away, got to work on launching her own footwear company, and last week she crossed the finish line as a record-breaking champion while wearing a pair of her own trainers. Which raises the bar for all of us trying to build brands.
Irish visual artist Shane Griffin listed in Louis Vuitton's list of 200 visionaries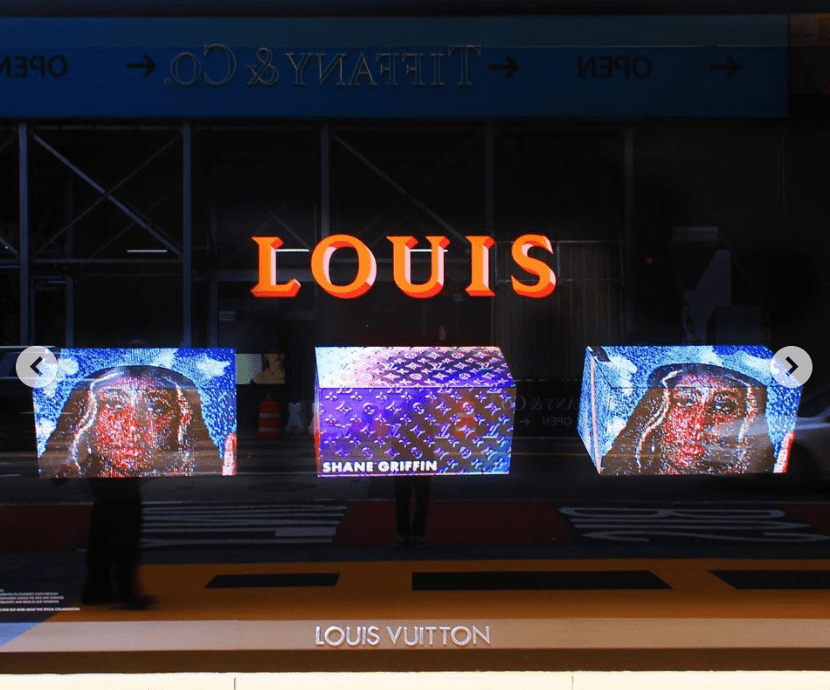 Shout out to the incredible Irish visual design artist, Shane Griffin, who was included in the Louis Vuitton's list of '200 visionaries' last week! Originally from Dublin, Shane moved to the United States where he opened the award-winning GRIF studio in 2019.
Shane's spectacular digital work is a feast for the eyes, and has been commissioned by brands such as Nike, Apple and Givenchy and by creative icons such as Kanye West, Wiz Khalifa and Kid Cudi.
For the Louis Vuitton project, Shane created an homage of the iconic monogram, by solidifying it in a molten metal material. He describes the visual work to 'appear dipped in a chrome material, [where the monogram and symbols] reflect an infinite loop of vibrant and evolving colours, inspired by the fashion design from LV. Conceptually, the materials elicit a sense of future-luxury, where the pattern recalls the legacy heritage of the House'. He will be taking over the whole store on August 23rd so tune in.
Huge congratulations to Shane from all of our team here, WELL DONE 👏 Check out more of Shane's sh*t hot work on the Grif studio website linked here.
Flying in style and comfort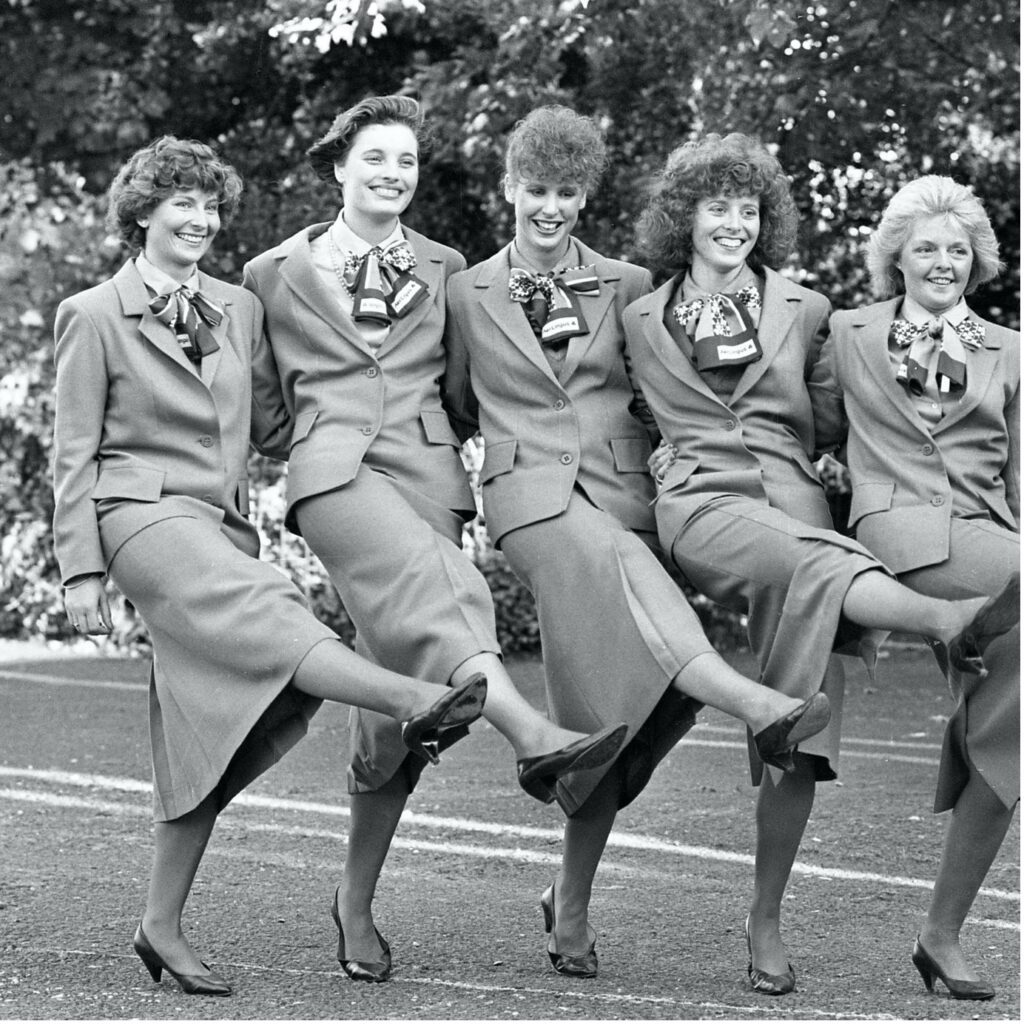 Ukraine's biggest low-cost airline, SkyUp, is ditching old-school high heels and skirts for their female flight attendants in favour of statement suits and pristine white Nike Air Max trainers. This follows a welcome trend in airlines prioritising their employees' comfort and safety over glamour – airlines like Icelandic start-up Play offer a non-gender-specific selection of comfortable outfits for crew to choose from.
Some commentators argue that the traditional female flight attendant dress code is better at imparting a sense of professionalism, but an increasing number of (budget) airlines seem happy to drop the pretence that air travel is a luxury, and allow their crew to dress for comfort and safety, as well as style. Several now include a trousers option for women, plus a relaxing of rules on hair and makeup.
For now, SkyUp's uniforms for male flight attendants will remain unchanged.