Research is influencing the world for the better! This week, we are hot spotting the work of some beauty and toy brands who are making positive changes in the world – with research as the guiding force.
Up to date on creative activism? We are sharing some campaign work of a protest group that merges art and action. Meanwhile closer to home, Dublin creatives rally for change as hotel buildings continue to rise. Check out the stories below in this week's edition of Our Take.
Lego of gender stereotypes!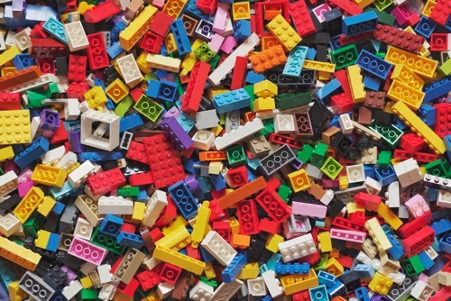 As advocates for gender equality – we were only delighted to read in The Guardian about Lego's decision to remove gender stereotypes from its toys. Well, if that doesn't put a broad smile on our faces what will?
The decision follows a global survey the company commissioned which found attitudes to play and future careers remain unequal and restrictive. Researchers found that girls are becoming more confident and open to engage in a wide range of activities, but the same is not true of boys. 71% per cent of boys surveyed fear they will be made fun of if they play with so-called "girls' toys" – a fear shared by their parents.
A Lego spokesperson said: "The Lego mandate is now to promote nurturing and caring as well as spatial awareness, creative reasoning and problem solving… Our job now is to encourage boys and girls who want to play with sets that may have traditionally been seen as 'not for them."
Gender equality works both ways, so if we are encouraging girls to play with supposed boys toys, why should it be any different? Let's break down these walls of these taboos and rebuild with Lego bricks of change!
It's a big step by Lego, and one we really believe can be built upon by others.
A Derma-logical Solution

We love to see brands solve problems, which is why we are OBSSESED with Superdrug's latest campaign in the UK. Superdrug are set to become the first high street pharmacy store to launch a skincare advice and treatment service.
The scheme aims to make skincare advice and treatments more accessible to everyone. Because of this, consultations will be on a walk-in basis and totally free of charge!
The retailer is expecting customers to use the service for the two most common skin conditions in the UK, eczema and acne. Superdrug research found that 95 per cent of those aged 11-30 have been affected by acne, while one in 12 adults have eczema. More than half of adults have seen a doctor about a visible skin condition, but people are less likely to seek help because of the lack of appointment availability and waiting lists within the NHS. Fingers crossed that Superdrug roll out this initiative in their Republic of Ireland stores!
Meme to Real & Back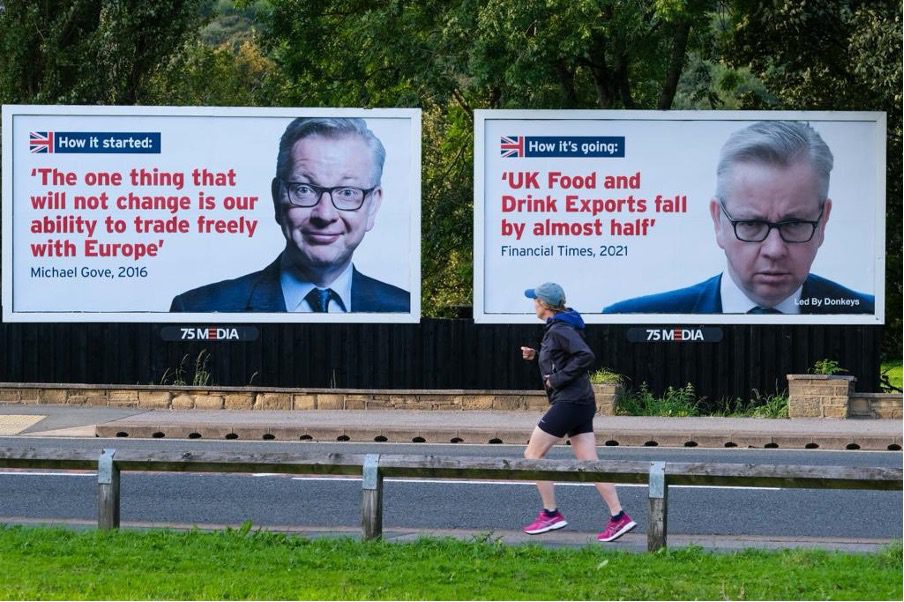 At Sweartaker, we love to see effective, creative activism, and that very much includes the work of master campaigners, Led By Donkeys. As the s***show of Brexit rumbles from crisis to drama and back again, the protest group has persistently highlighted the lies and hypocrisy that have driven an increasingly extreme Brexit.
We especially love the way Led By Donkeys take social media into the real world: many of their ads are simply screengrabs of tweets – broken promises blown up to the size of billboards. And a recent ad featured side-by-side billboards with a real-world take on the How It Started/How It's Going meme.
Another favourite technique of theirs is to project a video onto a newsworthy location, such as the Cliffs of Dover, or – most recently – the sides of buildings in Manchester close to the Tory party conference. It ensures they're not just preaching to their social media choir, and the video-of-the-projection that does make it to social, brings a grit and urgency to their message that we like.
And since we're talking about political campaigning, we want to show our appreciation for this sweary little masterpiece from New Jersey. It's an attack ad on the Republican candidate for Governor of New Jersey, that simply records the profane responses of New-Jerseyites when they're told he 'tried to ban swearing'. We f**king love it.
Creative Community Rally for Change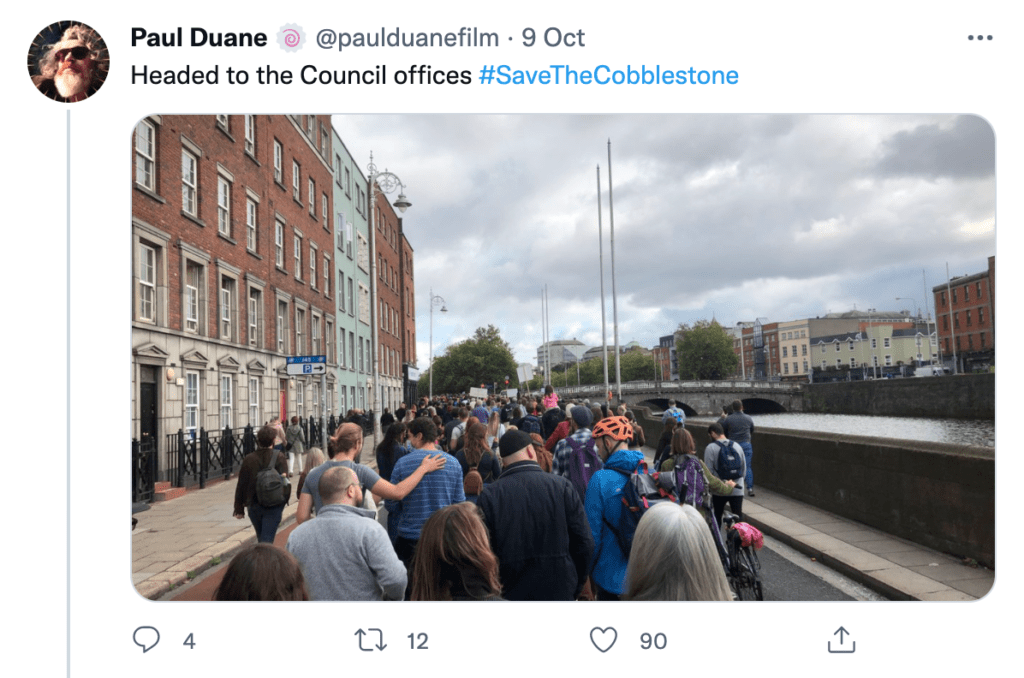 Hundreds of people took to the streets of Dublin to protest against proposals to build a nine-storey hotel around The Cobblestone pub in Dublin's north inner city, with some suggesting that there is a full-blown culture crisis in the City.
The Cobblestone Pub in Smithfield has been running since 1988 and is a central part of the city's traditional music scene. But now it is just the latest cultural establishment to be affected by commercial developments with a large portion of the pub being impacted by the building plans.
While the developers say the pub will be preserved, there is enormous concern about the impact it could have on the well-known traditional music venue. We believe in progress, and truly hope that the new development will continue to add to the Dublin 7 area, which has had a much welcomed renaissance over the past decade.