The digital age is bringing us many delights for this week's Our Take. What does a European city and x-rated content have in common? In an age where self-identity and authenticity take the lead in personal values, we look at the latest trends in tattoo parlours across the country and have questions about the results.
Meanwhile, we are introduced to Godzilla's vegan cousin in a marketing campaign that will be sure to make you smile, while digital art jumps from the galleries of the world and into the streets.
Check out all below in this week's OUR TAKE.
Vienna teases its (only)Fans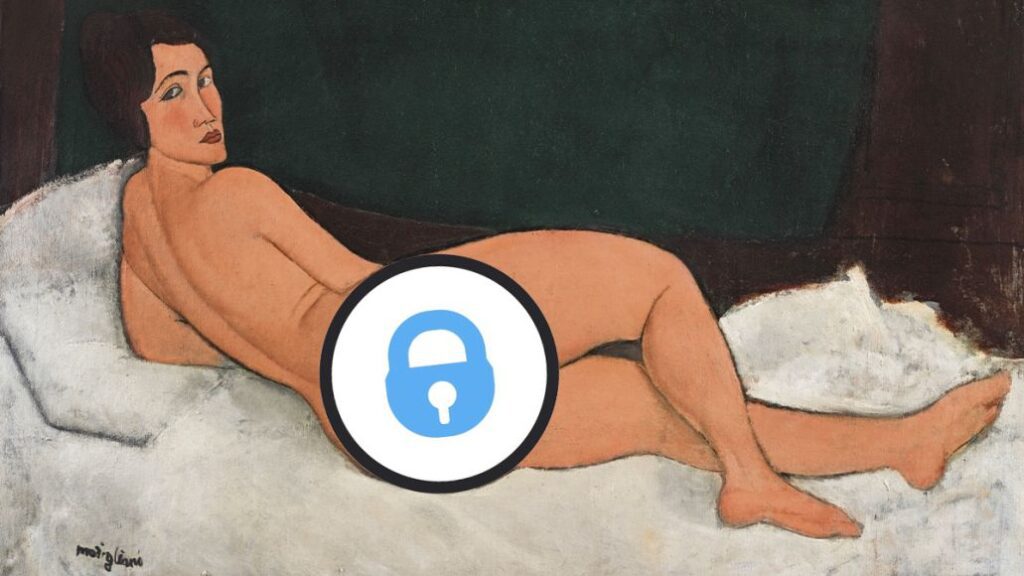 In a brilliant and cheeky move, Vienna's tourism board has started an OnlyFans account. Why? Because OnlyFans is the only social network that permits nudity. And as the museums and galleries of Vienna are full of nude pictures and sculptures, this is a problem.
Setting up an OnlyFans account is a genius way to protest social media platforms' ridiculous censorship of art museums and galleries, and to point out the flaws in the allowances these apps are supposed to have for artistic displays of nudity.
So for your next trip to vibrant Vienna be sure to subscribe to "Vienna's 18+ content" – you'll even get a Vienna City Card and be in for a chance to see some 'unsuitable content' in the risqué art museums of the European city.
"QR me like one of your French Girls"
In the 90s we had the barcode tattoo trend – but unless you happen to have a retro scanner floating around we can assume that these are null and void. However, tattoo trends evolve and grow and these days it's all about QR codes.
So, why are QR code tattoos becoming popular requests in tattoo studios nationwide? Well, people are using QR code tattoos to link to their social media platforms, their favourite song on Spotify, or to commemorate a special date… romance isn't dead.
The best one yet has to be the Covid vaccine cert QR code. Practical? Yep. And a nice bit of pro-vaccine propaganda, too.
While we love the creativity and the integration of the digital and the physical, we are slightly worried that this trend has some limits, and that as we age and our skin loses its elasticity (nice way of saying sag) these QR codes will lose their scan-ability.
On a serious note though, there could be something in developing temporary tatts that we create for events. Like a stamp for a nightclub or guest list… that can be removed.
For now, we're not quite ready to commit to putting the link in ink… but each to their own.
A beast of a campaign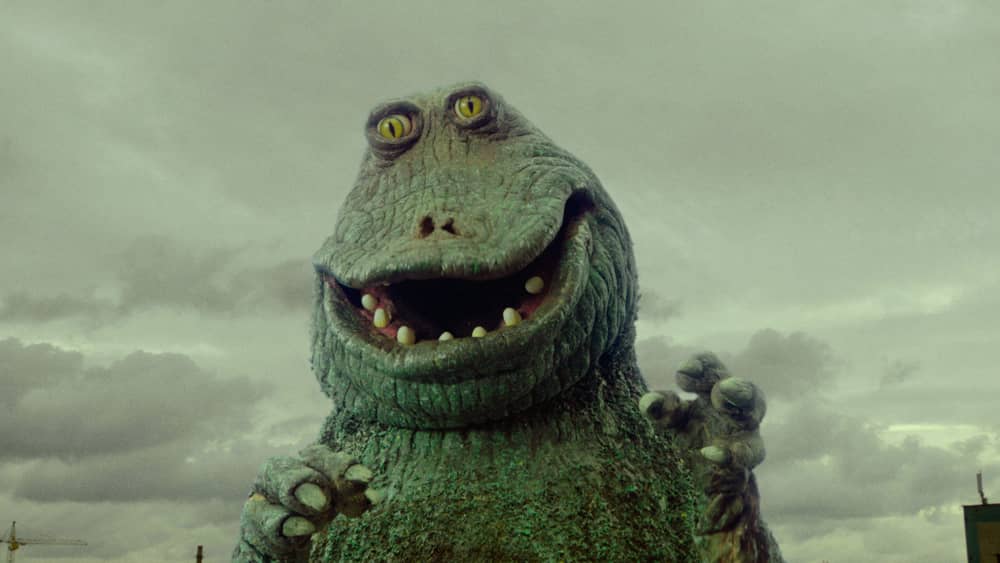 Wagamama stomped into our feeds this week, announcing that half its menu will now be plant-based. They're the first UK restaurant chain to make this eco-conscious move.
To celebrate this monstrous news, the restaurant unveiled a terrific ad. Introducing Vegamama… the vegan cousin of Godzilla. The campaign sees a p*ssed off (but adorable) Vegamama wreaking havoc on a city, as revenge for the environmental harm caused by humans to the planet. Amid the city's destruction, Vegamama comes across a Wagamama and is calmed by the vegan offerings.
We love the commitment to the Godzilla theme with the advert taking influence from cinematography from the 1950s to the '70s, using desaturated colour palettes to create a nostalgic atmosphere. The concept cleverly communicates the restaurant's sustainability credentials, their Japanese cultural connection, and it launches their new menu with a roar.
Consumer sentiment is changing when it comes to plant-based foods and it's great to see businesses take up the challenge in such a committed and creative way.
Art and the Global Gallery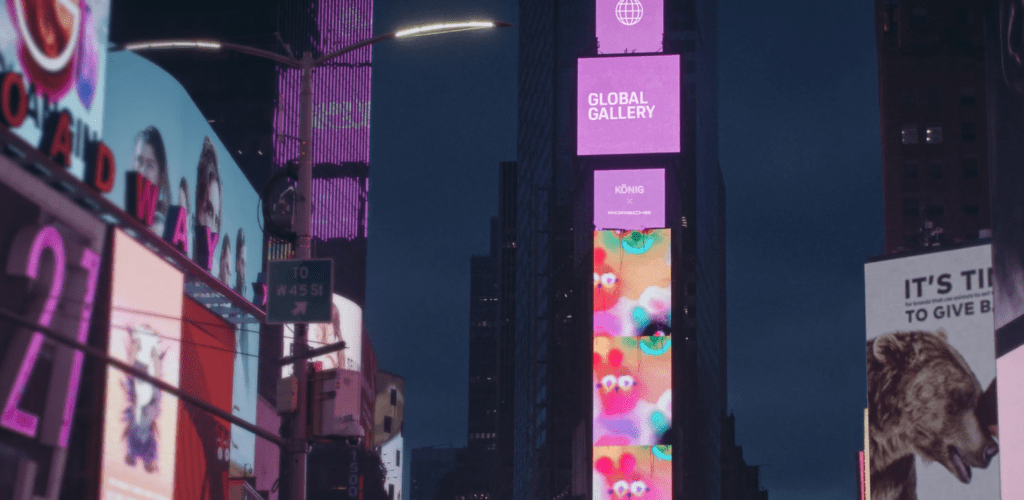 Global Gallery is a new and exciting exhibition that is showcasing eleven of the world's finest emerging talents via billboards in some of the world's busiest and most iconic hubs such as Times Square and the Shibuya Crossing in Tokyo.
The exhibition was created in response to the way we are now consuming art, and as a celebration of how technology creates new and exciting realms to explore. Funded by Porsche and in collaboration with König Galerie, the project seeks to revolutionize the way we experience art outside the standard gallery, ushering in a new and exciting era for visual comms.
This is something we'd love to see in Ireland!