This week some smart adverts inspired by the past; a conceptual rapper sinks his teeth into home furnishings; tennis players battle it out to protect the coral reef; Brazil puts its money into becoming the crypto-capital of South America; and, with the Chinese New Year fast approaching, luxury brands think big to celebrate the Year of the Tiger.
Tories aren't working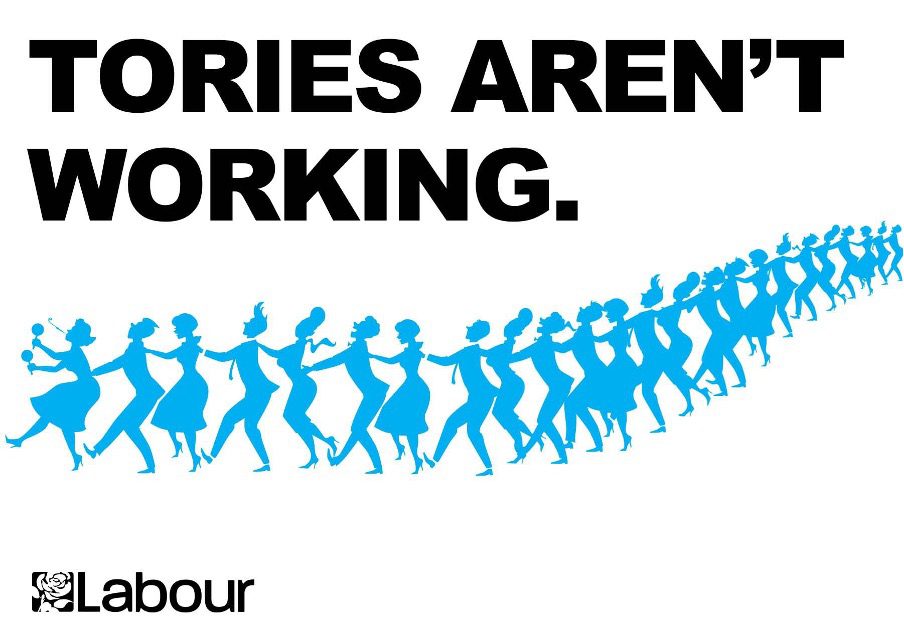 If there's anything likely to date faster than a story on the latest Metaverse stunt, it's a story on British politics, which is currently in one of its more dramatic moods.
But some things are timeless. (And, no, I don't mean arethebritsatitagain.org). In 1978 the Conservatives hired an upstart agency called Saatchi and Saatchi for its general election campaign. Their infamous "Labour Isn't Working" poster helped bring Thatcher to power, and has been the benchmark for great political advertising ever since.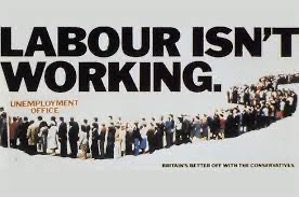 It's been imitated so often it probably qualifies as an early example of a meme, but it has never been bettered… until now. "Tories Aren't Working" is a bit of minimal genius that was produced by English creative team The Mac Daddies (@Mac_Daddies) along with db-designs (@dbdes1gn5). It's a perfect response to the original that stabs right to the heart of Tory hypocrisy.
Can we say that? Why not? Even Ryanair are getting stuck in with some of the most vicious (and funny) satirical tweets we've ever seen from a corporate account.
Well done, all. But where the hell were you when we needed you in 2016?
Tommy Cash's Cosy Crumbforts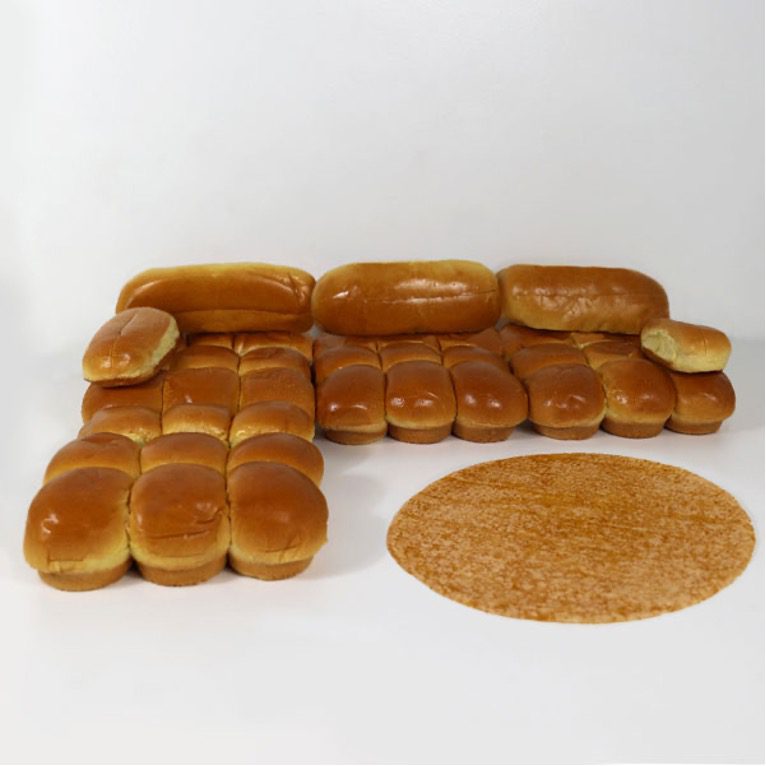 In 2022, the natural trajectory for any hip-hop artist's career somehow weaves into interior design… well that's what Tommy Cash is feeling anyway.
The rapper and conceptual artist is known for going against the grain, but for his entry into the the realm of home furnishings, he seems to be very much going with it. His latest project, "The Loafa", is a couch that looks like it's made from giant bread rolls.
The piece is a collaboration with Canadian artist, Gabbois, famed for her object-transforming pieces of art, who took inspiration from Mario Bellini's classic 1970's Camaleonda sofa.
Not settling for his Loafa crumbforts, Cash has encouraged his followers to comment on the post with the aim of reaching 10,000 comments, which will supposedly convince Ikea to put the Loafa into production. (It's surely not just a desperate attempt to generate clicks on his Insta).
Although the home furnishing giant has yet to respond, Cash seems pretty confident. He posted an update to his 936k followers claiming that "Loafa is coming to your nearest IKEA söön". We're not sure if Cash is serious with his pitch or if he's just trying to get a rise from IKEA but one thing is for sure, even if his plans go a rye, we are all here for his new labour of loaf.
When Crypto meets Carnivàle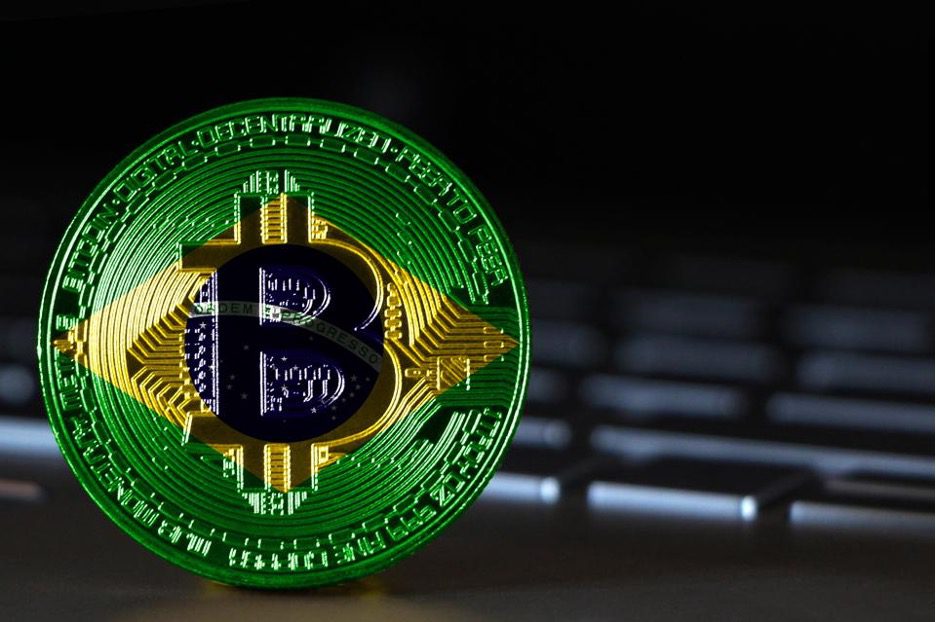 The world of crypto had all eyes on Brazil this week following the announcement from the Mayor of Rio de Janeiro, Eduardo Paes, that the city would be allocating one percent of its treasury reserves to Bitcoin.
The ambition? To turn the capital into a crypto hub! The city hopes to offer tax incentives to those who choose to pay in Bitcoin. This even includes as much as a 10 percent tax reduction on buying a property.
According to Mayor Paes, "Rio de Janeiro has everything it takes to become the tech capital of South America. Events like the Rio Innovation Week come to strengthen the city's image as the perfect place to work, live, and innovate."
When former Finance Minister, Charlie McCreevy, reduced the Irish corporate tax from 32% to 12.5% in 1999, it essentially transformed the corporate landscape and turned Ireland into the tech capital of Europe. Could we be seeing something similar here?
A Purrrrfect Celebration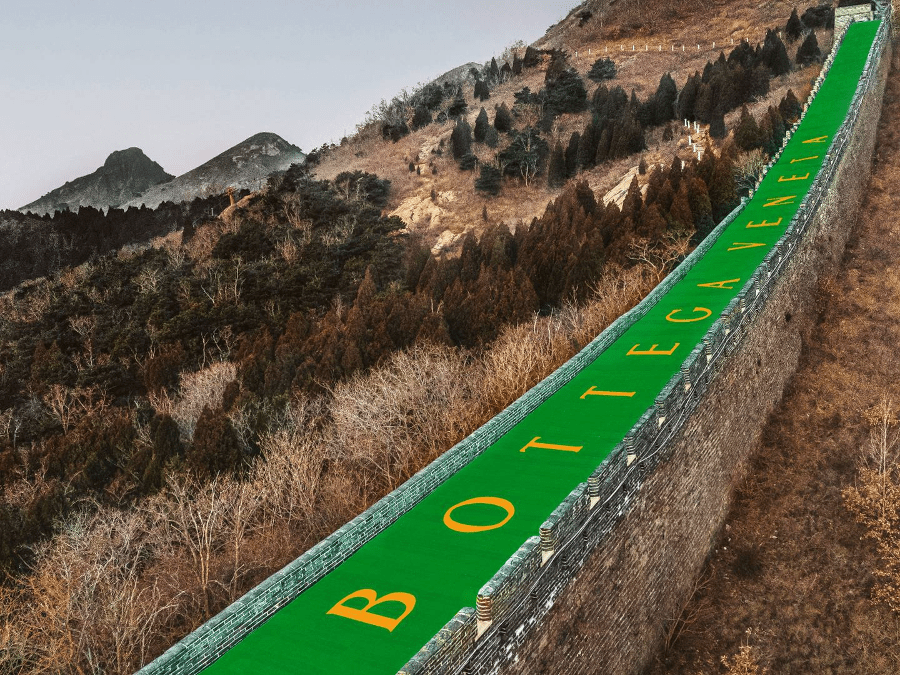 2022 is the Year of the Tiger, and luxury fashion brands are celebrating like never before.
None have gone bigger than Bottega Veneta, who are ringing in the Lunar New Year by taking over a stretch of the Great Wall of China with a massive digital banner. The banner showcases their signature green, alongside the words "Happy New Year" in Mandarin, and the Bottega Veneta logo in orange to reflect tangerines, a fruit commonly served during Lunar New Year in China, because it symbolises wealth.
Their takeover of the Great Wall marks the latest addition to their offline-only approach, which began in January 2021, when all Bottega Veneta social media accounts were deleted.
And speaking of orange, Balenciaga went full Joe Exotic with their new collection. Pre-existing seasonal lines have been updated with a new tiger motif – blood orange and bold black – to honour the Year of the Tiger with a feline-themed touch. Top photographer, Chris Maggio, worked on a sh*t-hot series of pics for the luxury brand. Chris's unique images feature pairs of people posed to create an optical illusion where they appear to merge from the camera's point of view. J'ADORE.
Balls Aboard!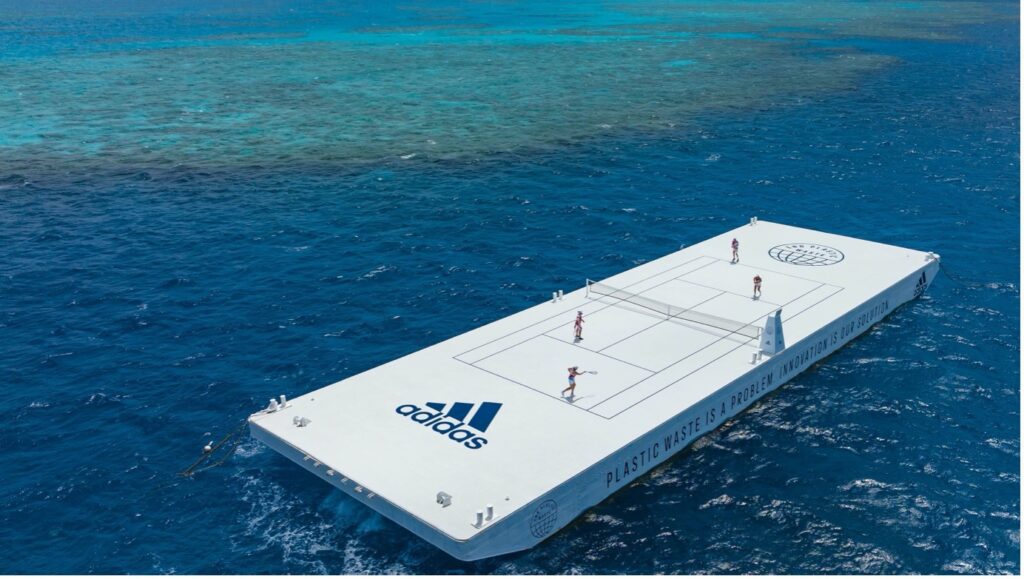 Bringing the court to the coral reef – the Australian open is an epic platform to raise awareness about the environmental catastrophe facing the Great Barrier Reef. Giving us a welcome break from listening to No-Vak-gate, Adidas and long-term environmental partner, Parley, have joined forces to create the world's first full-sized floating tennis court – sounds like mighty craic! The court is made entirely from recycled plastics and the stunt carries the message that Adidas has committed to eliminating virgin polyester from its products by 2025. Waste from the production of polyester can be a significant water pollutant, so while we're not convinced that this move is enough to save the reef, it's a definite step in the right direction. – G'wan Adidas.
Some Aussie tennis greats including Ian Thorpe and Jessica Fox have already taken to the seas to battle it out like a pair of Atlanteans! Kudos to the lifeguards aboard who are fetching any submerged balls. After the match, and once the stunning press shots were captured, the court was donated to a local school.
Big cause, big effort, big budget and big winner for the Adidas brand.