In this week's Our Take, we look at a new book of photographs that celebrates the women who cracked the glass ceilings in. London Zoo present a harrowing reality on animal extinction in a bold installation and Dior bring their style to in-game experiences. Global icon Jane Fonda is also gracing our screens in an exciting new collab with H&M.
Immy Humes celebrates lone women in photography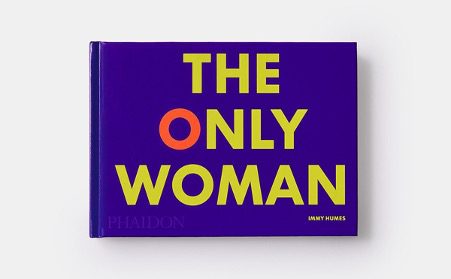 The Only Woman is the latest book by Immy Humes that showcases a carefully curated collection of images of single women in a sea of men, a visual nod to the "long persistence and slow erosion of a man's world towards a more equal society".
Having scoured through photography archives around the world, Humes's work demonstrates that that this kind of imagery has existed since the inception of the camera. The work speaks for itself with powerful images including Suffragette Emmeline Pankhurst in 1914 and Washington Post editor Katharine Graham in 1975.
"The one that first really struck me showed radical filmmaker Shirley Clarke celebrating her first feature in 1961," writes Humes in the book's introduction. "She stands glass in hand, the only woman among 22 well-wishing men who fill the frame: her cast, crew, and backers. To me, it spoke volumes about this person often described as 'the only woman filmmaker' of her time. Why her and only her? What does her onliness mean? I got a little fixated."
With images from over 20 countries, and from the birth of photography to present day, The Only Woman is an incredible book.
Exhibition Extinction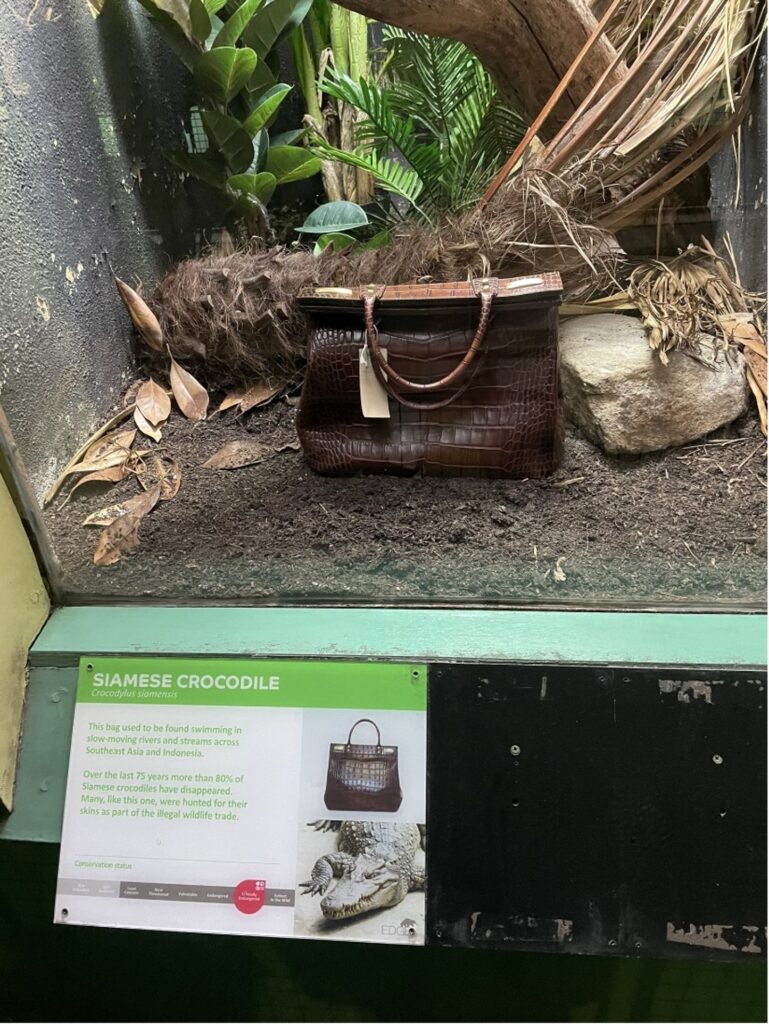 London Zoo sparked controversy this week when a picture of their crocodile enclosure, taken by a visitor, went viral on Twitter.
The display, which was supposed to feature a Siamese crocodile, now contains a large, crocodile-skin handbag with a sign that reads:
"This bag used to be found swimming in slow-moving rivers and streams across Southeast Asia and Indonesia. Over the last 75 years, more than 80% of Siamese crocodiles have disappeared. Many, like this one, were hunted for their skins as part of the illegal wildlife trade."
London Zoo is taking a stand against 'the consequences of humans' on endangered species, and the message of this display is clearly effective. The handbag used in the enclosure was confiscated at a UK airport and a spokesperson for the zoo explained "We made this exhibit, within ZSL London Zoo's Reptile House, to draw visitors' attention to the devastating impact the Illegal Wildlife Trade (IWT) is having on species around the world."
The visitor who took the picture posted to twitter to praise the zoo for not holding back. And we agree.
The Fast and the Fashionable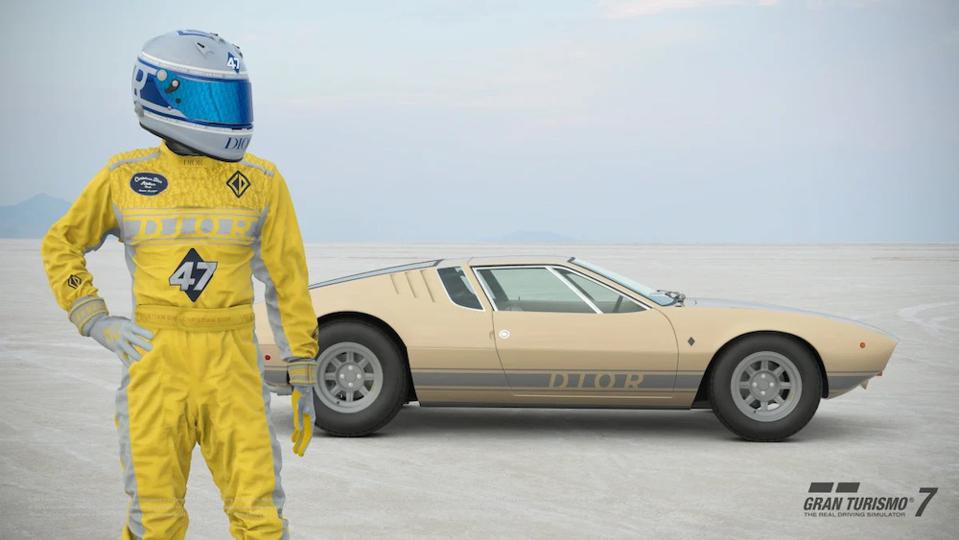 Fashion house Dior has drifted into the world of video games with creative director Kim Jones creating a series of looks for upcoming Gran Turismo 7.
Launching August 25th the as an in-game announcement, the partnership will offer gamers retro racing motifs and a new skin that sees the playable driver styled in a yellow and grey jumpsuit, matching gloves and a blue and grey helmet.
In addition, Dior have overhauled the De Tomaso Mangusta, a gorgeous '60s Italian sports car.
As brands continue to see the value of collaborating via in-game campaigns, Dior x Gran Turismo is a tasteful partnership that will be sure to have gamers hearts' racing.
FEEL THE BURN!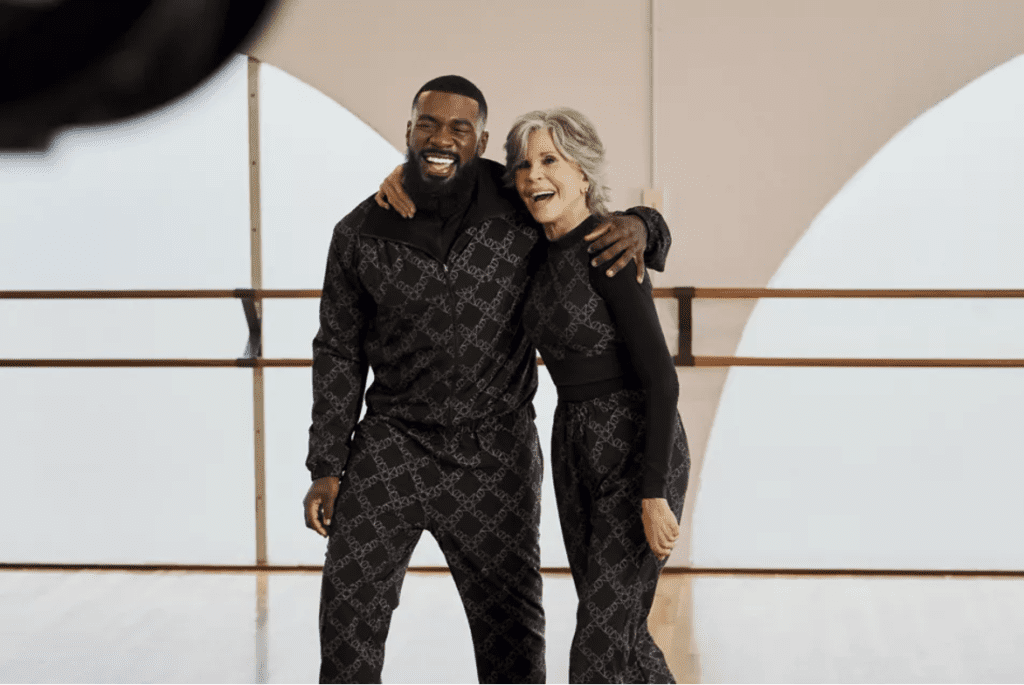 Just when you think you can't STAN Jane Fonda any further – here she is in all her iconic glory, donning workout gear and inspiring people of all ages to exercise in new campaign with H&M.
Fonda famously sparked a home exercise craze in the '80s, with a series of bestselling workout videos on the groundbreaking VHS platform (that's your granddad's video cassette player). Her new partnership with the clothes retailer, called H&M Move, offers a more inclusive vision of exercise, focusing on movement rather than sport, with the retailer launching 'movewear' collections for men, women and children.
"I've spent a lot of my own life getting people to move and was naturally drawn to the mission of H&M Move to get the whole world moving," Fonda says.
"I also really like their philosophy of 'movewear' over 'sportswear'. To me, it's not about sports or being the most athletic. It's about giving your body the kind of movement it needs to stay healthy so it can take care of you."
In a fun video launching the campaign, Fonda is joined by legendary choreographer JaQuel Knight (the maestro behind the Beyoncé's Single Ladies dance routine). The duo lead an exercise routine and we love it!
It's a breath of fresh air to see a fashion brand communicate that being fit isn't all about intense exercise. At 84, our love for Jane Fonda is only growing!