As summer is at its peak, we take a look at a frightening – and relevant – warning from the past. Virtual artists and VR short films are governing the worlds of music and fashion as Gucci and Capitol Records announce some futuristic moves. Copenhagen Fashion week was also in full swing the past several days and we take a look at some of the top trends featured at the summit. All below in this week's Our Take.
Copenhagen fashion week walks the walk for diversity and inclusion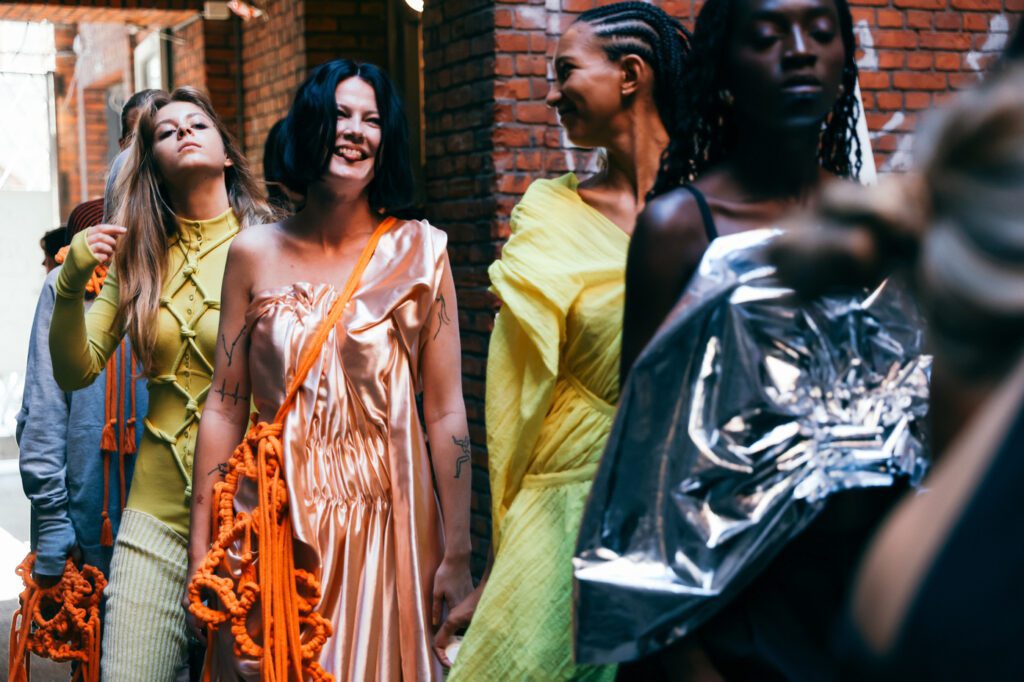 The Danish capital leads the way in street wear and stylish simplicity, and in the wake of the recent Copenhagen Fashion Week, is now emerging as one of the top spots in fashion for sustainability, diversity, and inclusion. CFW has set a minimum of 18 standards, to which all brands must commit next season. These include banning all furs, zero waste set designs, upcycling sample clothing and to ensure there's diversity and inclusion in every brands' management team. CFW have stated that they do not know everything but are committed to grow as they learn. Self-awareness, we love to see it.
Well known Nordic brands such as Ganni and Henrick Vibskov brought their A-game and young, emerging talent such as Jade Cropper, (Di)vision, and The Garment, brought a new edge to their chic Scandinavian style. The fashion was exceptional as per, but what really stood out was the diversity of models included across every show. The fashion industry has often been slated for the lack of diversity in their choice of models, but Copenhagen did not come to play.
Their efforts have not gone unnoticed, with the hashtag #cphfw racking up 63.4 million views on TikTok alone. Some fashion designers have been all talk, but CFW brands have been praised by internet users for 'walking the walk'.
HEADLINE OF THE YEAR (1617)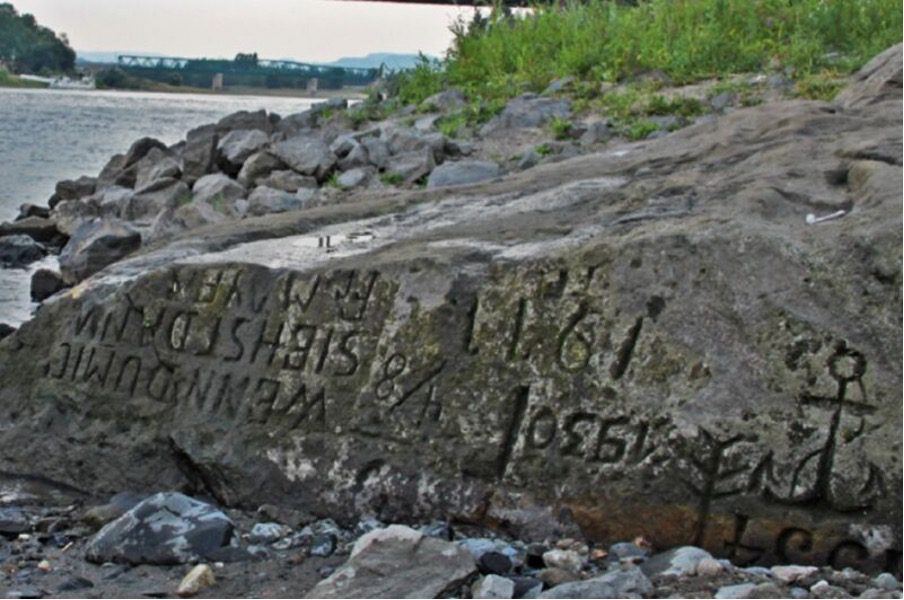 A brilliant copywriter in the early 17th century left a message that resonates to this day. Inscribed on a 'hunger stone" in a Czech river is the chilling message, "IF YOU SEE ME, CRY" – a frightening warning of impending famine, revealed when water drops to dangerously low levels.
Even more worrying, this is the second time in only 5 years that drought has revealed the message.
News of the stone's re-emergence racked up the views when shared on Twitter and has bubbled up to mainstream media. As a warning of impending ecological disaster, it's possibly more relevant than ever. And it's a reminder of the power of great writing.
You can read more about the stone's re-emergence here, and there's a good wiki on hunger stones here.
GUCCI REIMAGINES A TRADITIONAL JAPANESE TALE INTO THE PRESENT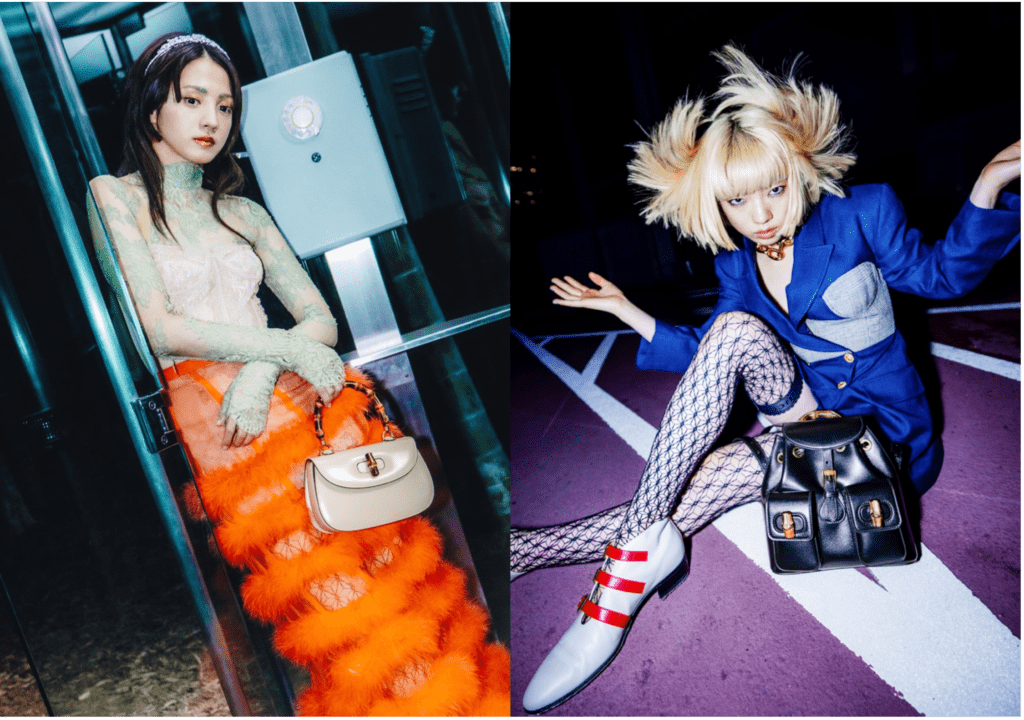 To mark 75 years of the iconic design of the bamboo top handle bag, Gucci has created a short film, 'Kaguya by Gucci', inspired by an ancient Japanese folklore — The Tale of Bamboo Cutter — in English. It is one of the oldest surviving fictional works, dating back to the 10th century. Weaving in reality and dream-like scenes, the narrative is about finding oneself along with true love. The results are CLASS – a mix of futurism and fairy tale, with wild visuals!
Fashion advertising seems to exist in a completely different world to mainstream advertising and we adore the short, highly stylised films that fashion houses produce. They pose a question whether what we are watching is ad or art. The quality in which the high-end fashion industry story tells is next level – it strikes a chord with the wider public and the target market. The cinematic medium is becoming more and more popular for connecting with consumers and we absolutely love to see it.
Meka is Meta
From holograms to VR music videos, the music industry has always been at the forefront in utilising new and exciting tech to share with budding ears across the world. So it should be no surprise that Capitol Records has signed it's fist ever AI-powered virtual rapper, FN Meka.
FN Meka is a digitally created rapper and personality who recently released its first major label single – a collaboration featuring real life human, Gunna. The robo-recording artist is powered by artificial intelligence but features the voice of an unknown individual. With his music and content amassing a global fanbase of over 10 million followers on TikTok and more than a billion views on the platform, we won't be surprised to see more and more digital personalities crafted for entertainment.
Though the vocals are performed by a real human being, the lyrics of each of FN Meka's tracks have been generated by AI, according to its creators.
Capitol Record is far from the only industry giant embracing artificial creators with Sony having tested out a product that would replace music producers at SXSW Festival in 2019, collating data on popular production sounds and programming a computer to compose material.
Listen to FN Meka here