This week, we find out what happens when art meets a campaign against censorship – expect some magic to happen! Monopoly has also been making headlines for their new campaign that celebrates the inevitable family feuds that take place when the board is on the table. We also check out a story that – dare we say it – covers the fall of the GIF. An artist has also brought some aesthetic bliss to AI with a new system that creates colour palettes with the type of a button!
Holzer hits at Censorship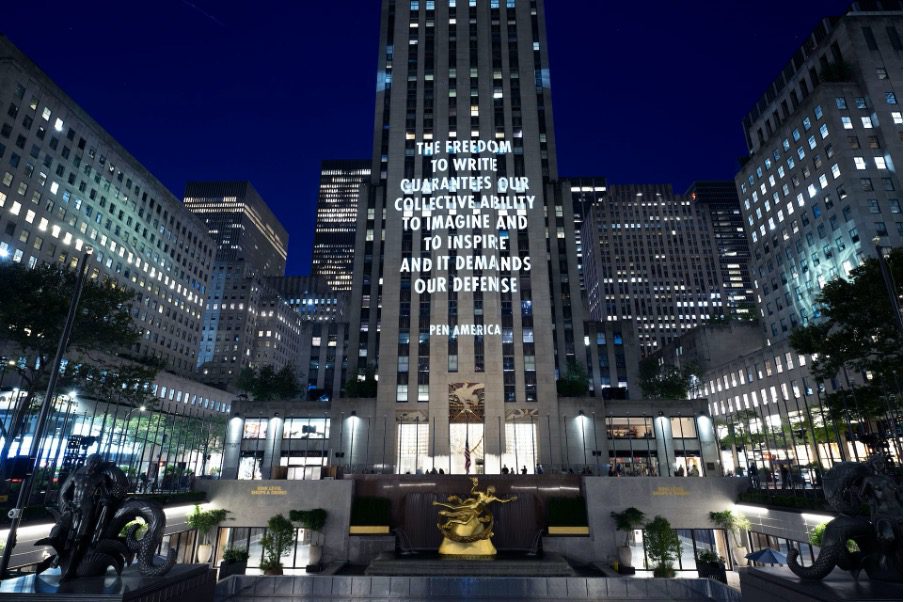 When political activist and internationally acclaimed artist, Jenny Holzer appears on our feeds – we always know we're in for a treat. This week is no exception with her latest installation series unveiled at Rockefeller Center in NYC.
Expressed via Holzers usual medium, merging thought-provoking, text-based installations with electronic technology, her latest piece of work 'SPEECH ITSELF', 2022 is in collaboration with Pen America, conceived in response to rising censorship across the world. A beacon of support to writers and journalists.
The light projection sees Holzer pull text from more than 60 authors and blow up the messages for the world to see. Authors include Ayad Akhtar, Kwame Anthony Appiah, Margaret Atwood, Ron Chernow and Henry Louis Gates Jr.
The collaboration is a perfect match with PEN America being a true champion for the written and spoken word in America. We love to see it!
Don't knock a GIF horse in the mouth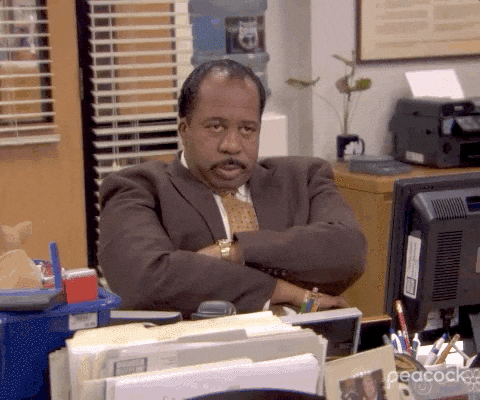 Sometimes you don't appreciate what's in front of you when you have it. That's what came to mind when reading the story this week that Giphy has taken aim at their own product by declaring that it is "out of fashion" and claiming the younger generation think gifs are aimed at boomers, and worst of all, "cringe".
The remarks come as the Giphy argue that creators are finding increasingly less value in the animated images and that uploads had decreased over the past two years. The statements come in company filings with the Competition and Markets Authority, who are attempting to block a $400m takeover by Meta.
With the continuous evolving of the Emoji, it will be interesting to see if GIFs are phased out in the coming years or will they have a renaissance like the humble QR code. Granted, some of the GIFs are annoyingly embarrassing but what will our world be like if we can't use a Game of Thrones "Winter is Coming" image to describe the weather, showcase an embarrassing moment with Homer Simpson retreating into a bush or simply Rick Roll someone just because the moment calls for it.
Whatever happens with the deal, let's hope the GIF lives long and prospers.
MONOPOLY OWNS UP TO PROVOKING FAMILY FEUDS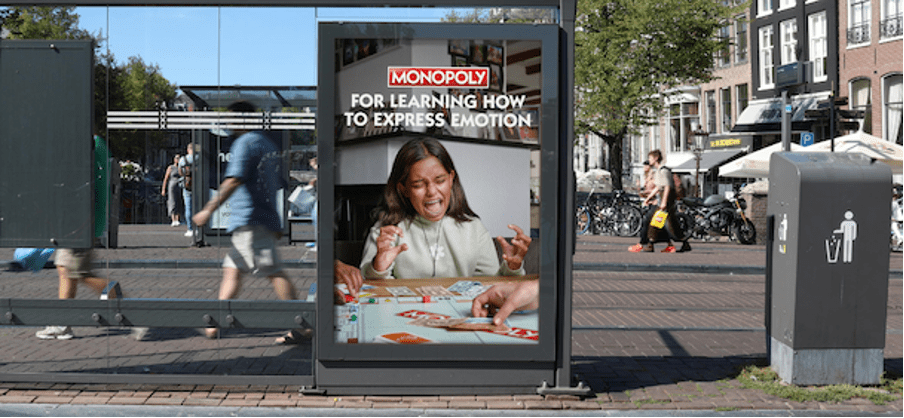 Were you a board-flipper as a child? Well you're not alone. The game monopoly taught us many things growing up, like how to have patience, the art of negotiation and why having loads of hotels is better than houses (we're looking at you Irish Government 👀)
Monopoly is leaning into the negative with their new 'Fighting Is Good' campaign, which depicts the many lessons that can come from losing. The ad creative is full of red faced children screaming with copy that reads 'for dealing with setback' as a grumpy child stares straight ahead. Research behind the campaign show that around 8 out of 10 people fight during a game of Monopoly however the brand believes that fighting every once in a while is actually great for a child's personal development.
AI and Aesthetics

If you are anything like team Sweartaker then prepare for some AI aesthetic bliss – we feckin love a good colour palette!
London-based artist Matt DesLauriers has brought all of our moodboard needs into the AI world having developed a tool to generate colour palettes from any text prompt.
Looking for "beautiful sunset" moodboard, type that request into the search engine and let the robot fairies do their magic. The results are impressive and accurate AF!