In this week's Our Take, mind control moves from sci-fi to IRL with promising new tech for tetraplegics. AI is set to banish those nightmare life admin calls with new audio deepfakes. Bike brand Van Moof uses deceitful designs to protect their products.
We also foresee the future as Pinterest predicts the trends for 2023, and we check out an impressive campaign from beer brand Quilmes that explains why Argentina won the world cup.
Here's a thought…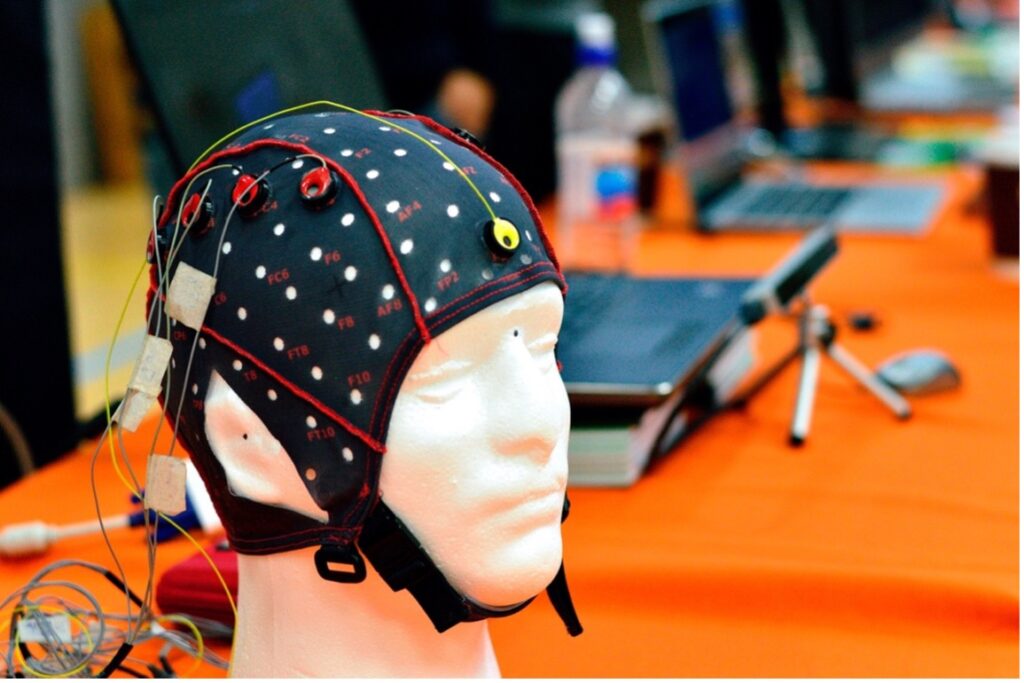 After months of training, participants in a study at the University of Texas were able to successfully control an electric wheelchair – with their minds.
Sounds pretty wild, but 'brain-machine interfaces' (or 'BMIs, for short') have been in development for years, and there's great potential to improve quality of life for people with severe mobility issues and different kinds of paralysation.
In this study at the University of Texas, the chair and software got put through its paces by having volunteers tackling a hospital obstacle course. Two of the three participants were able to move the wheelchairs with an impressive 95 to 98 per cent accuracy, a boost from original scores of 43 to 55 per cent at the start of their brain-training.
The participants control the chair's movement by thinking about moving specific body parts, such as focussing on their hands to cause the chair to turn left. The brain signals are picked up by a skullcap fitted with electrodes, and then a computer converts these signals into motor commands, and voilà – a mind-controlled wheelchair.
The study involved working with only three participants who were all tetraplegic and paralysed from the shoulders down. Previously, testing of tech like this (a bit ridiculously) has been done by able-bodied people rather than the those who'd benefit most from it. So this really does feel like progress.
Read more about the project here.
Superstition, coincidence, or faith?
Argentinian beer brand Quilmes has launched "coincidences" – a viral-worthy campaign in celebration of its country winning the World Cup.
In a hilarious, desperate attempt to find any re-occurring coincidences, the video goes through a series of events that occurred both in 2022 and in 1986, when they last won the cup.
The video cites similarities such as both 1986 and 2022 not being a leap year, both finals were played at noon Argentine time, and the most shocking revelation of all… in both 1986 and 2022, Jupiter was in Pisces! Freaky stuff…
Have Quilmes hired a modern-day Nostradamus in their creative department? We think not, but regardless of the brands divination skill, this ad is a creative celebration on how the little things, can make a great difference when you are passionate about something.
¡Vamos carajo!
Greetings from the future ~ Pinterest Predicts 🔮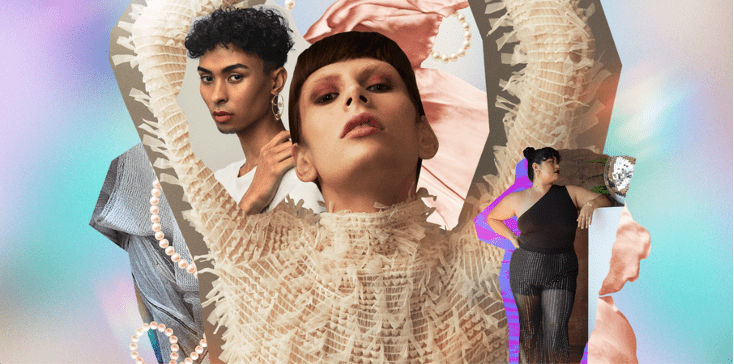 Pinterest has gazed into its big crystal ball of data and has predicted 27 key trends we're likely to see over the next year.
Covering 'Fashion', 'Home', 'Celebrations' and 'Well-being' within the key demographics of Boomers, Gen X, Gen Z, and Millennials, this unique report relies on user behavior to generate likely trends. So, what's on the (tarot) cards?
We can fully get behind trends such as the 'Airy Styles' of shimmer, lace and tulle gracing the runway. Other predictions seem a little out of reach, like their 'Pool Pawties' trend, which foresees a rise in the number of pool-based celebration parties for dogs, which to be honest, we don't expect to catch on here.
Check out more details about each of these trends, along with other big shifts of note, according to Pinterest.
Deceitful Deliveries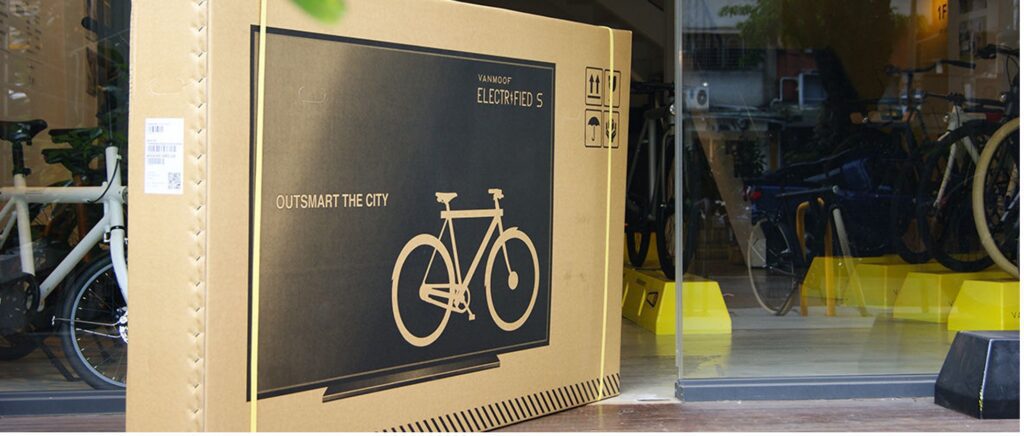 One of the best and worst features of social media platforms is old news pieces reappearing on timelines. No, we don't want to know the half time score of a match last weekend! But sometimes the feed reminds us of a story worth retelling, such as this gem from bike company, VanMoof.
In 2015, having started exporting their bikes to the USA, they found that many of their deliveries were arriving damaged. Thinking outside the box, the team at VanMoof redesigned their packaging to look like a flatscreen TV. Overnight shipping damages dropped by nearly 80%. It's a great example of design decision effects.
And it just shows that great ideas last.
AI-dios to loathsome lifemin calls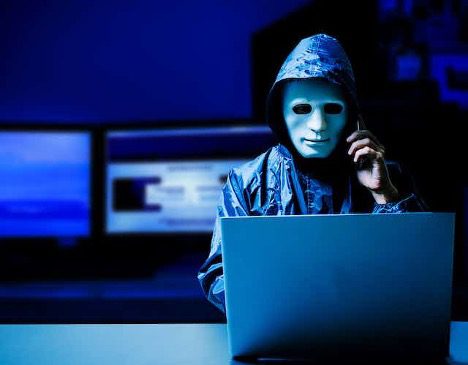 In our opinion, hell might turn out to be nothing more than a series of interminable life-admin phone calls.
But, good news. Do Not Pay is a 'robot lawyer' app designed to "fight corporations, beat bureaucracy and sue anyone at the touch of a button". Its latest innovation harnesses AI tech to create deepfake audio responses using YOUR voice, allowing the app to take your place on those calls you can't help but loath.
Do Not Pay founder Joshua Browder took to Twitter to showcase the tool in work bearing fruitful results with his AI vocal counterpart overturning wiring fees from Wells Fargo customer support!
There are still tweaks to be made to the performance of the AI, which suffers from some long pauses and an unnatural conversation flow, but we can't wait for the robots to take over this particular job.