Should timeless designs be tainted with new glow-ups? New York thinks so following the unveiling of the City's new brand ID. The Swiss are at it again with some brilliantly bold and functional ideas for energy conservation that will leave Thomas the Tank Engine absolutely chuffed. Fashion brand Levi's looks to diversify with AI and a tech conglomerate gives us a lesson in the importance of brand research. Check it all out below in this week's Our Take.
STOP SPREADING THE… NEW YORK LOGO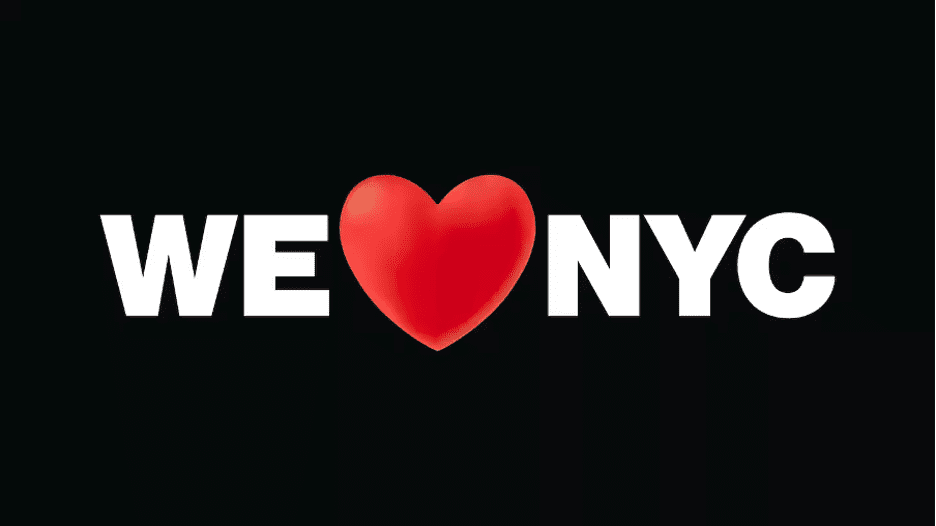 Let's face it, messing with a design as iconic as Milton Glaser's classic 'I love New York' logo was always going to be a bit risky, wasn't it? The new I LOVE NEW YORK logo was unveiled earlier this month as part of a broader tourism campaign aimed at promoting New York City as a safe and attractive destination post pandemic. The logo features a new typeface and a redesigned heart icon with the 'I heart NY' phrase updated to read 'We heart NYC'.
It's safe to say that it's received mixed reviews from the design community and the public. While some people appreciate the fresh and modern look of the new logo, others felt that it lacks the iconic charm and simplicity of the original, with some New Yorkers proudly proclaiming, "Thanks, we hate it!" and saying it is an affront to a great city. Ouch.
It's hard not to agree with the negative nellies in this instance. The change from "I" to "We" infers togetherness and community, but the Tamagotchi-esque heart emoji feels very WordArt 2007 – that's official design speak in case you didn't know.
We love you New York, just not your logo.
Read more here.
CATCH THE SUN RAILS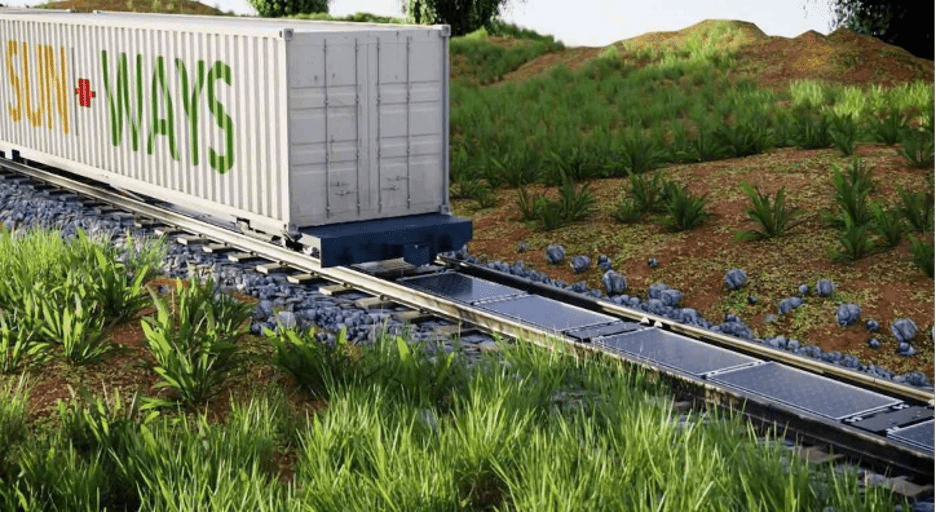 Putting the Sun in SUN-STAINABLE… Sun-Ways, a start up from Switzerland, is moving forward with plans to install solar panels in between train tracks.
A forward-thinking idea that is both innovative and functional, this concept looks to use the 'unexploited' space between the two rails of track, placing solar panels down the line using a specialised train. The project will be tested out in the west of Switzerland in May.
The proposal is a welcome innovation with many believing solar energy is the best solution to the energy crisis we are currently facing. It is estimated that, if rolled out across all of the Swiss railway network stretching 2,000 miles, the generated power could cover 2% of the country's annual energy consumption.
A shining example of forward thinking.
AI MODELS NOW IN FASHION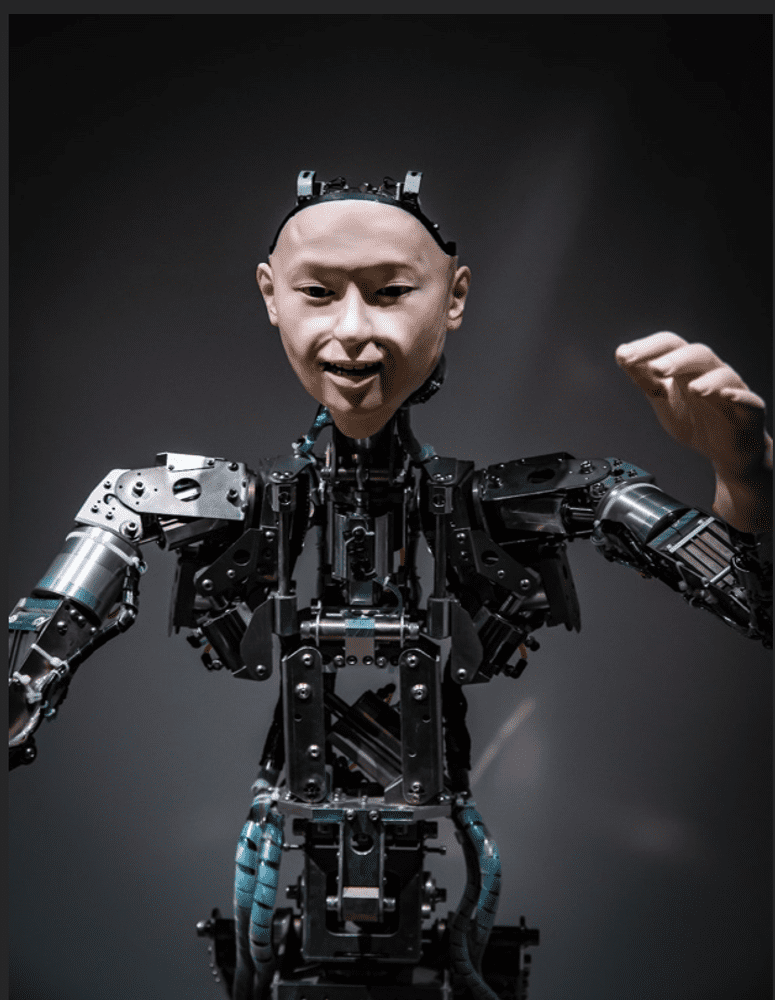 Levi Strauss & Co. (of 501 fame) is the latest fashion house to jump onto the AI bandwagon. Following the already well-trodden path of Calvin Klein and Tommy Hilfiger, they have partnered with digital fashion studio Lalaland.ai to create avatars which, the brand says, will increase diversity amongst its models.
Levi Strauss has stated that D&I is a "top priority" for the company and more diversity in the world is only a good thing, so naturally the next step would be to create digital models representing diverse models… as opposed to, I dunno? Using actual models to represent audiences from all different backgrounds.
TECH LOST IN TRANSLATION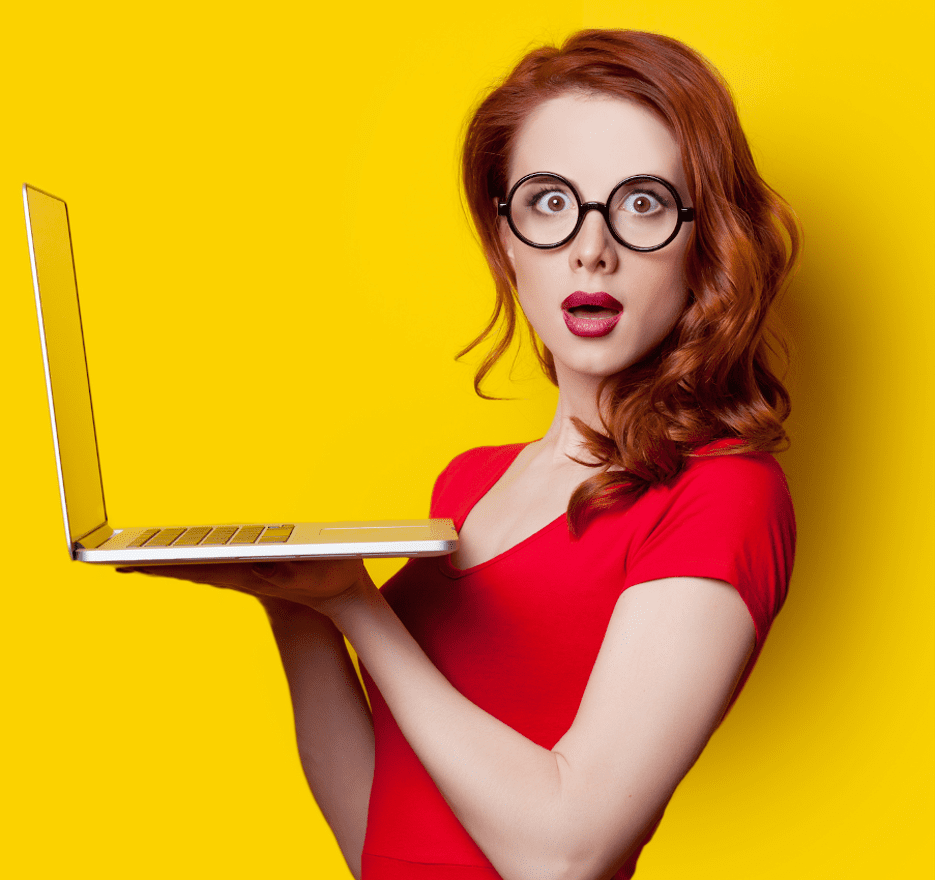 Tech conglomerate Nvidia launched a new initiative this week that will have 450 million Spanish speakers questioning what the service offers.
The groundbreaking library of lithography tools called cuLitho – it's been hailed by experts as revolutionary, and by Spanish speakers as f**king hilarious.
It turns out that 'cultiho' is phonetically identical to the popular Spanish NSFW term for cute (little) butt*.
Twitter, naturally exploded with users commenting:
"How can we maintain a straight face while hearing this name? Because at the end of the day, it is not that it "sounds like" or it "resembles" the word culi** in Spanish, it is exactly the same."
A lesson in the value of brand research folks, so we don't make a**es of ourselves.