In this week's Our Take, TikTok takes center stage at the Grammys for a pop-culture musical moment. In Norway, McDonalds are setting a McMood with some aesthetic shots that are raising awareness around waste and littering. In the world of design, we take a look at 36 Days of Type, an initiative that sparks the creative juices of graphic designers.
And finally, someone has called out the Menace of NFTs!
Just my type
36 Days of Type is a yearly open call to creatives and designers that does exactly what it says on the tin – for 36 consecutive days, participants are challenged to design a different letter or number, and the range of creativity on display is incredible. The initiative started as a personal project for graphic designers Nina Sans and Rafa Goicoechea back in 2014, and 9 years later there's over 1,300,000 posts under the # on Insta alone.
From hand-drawn/painted/sculpted renderings to photo-realistic 3D animations, the endless graphic possibilities are all on display under #36daysoftype across social media. The initiative is on the home stretch for this year, and our resident type-nerds implore you to check it out here.
Trash Imagery that's Kinda McBeautiful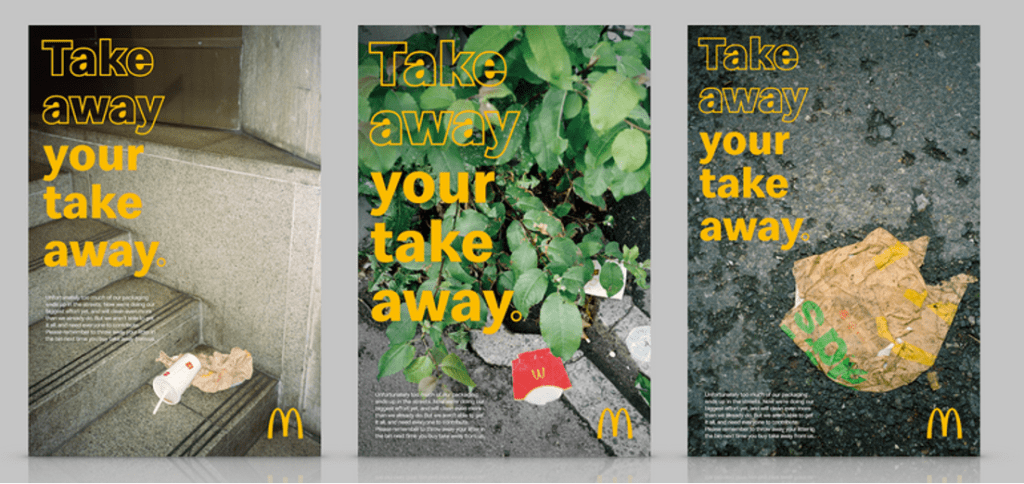 What a McMøød! We love this McDonalds campaign from Norway that tackles its role in littering as the largest takeout restaurant in the country. Photographed by Jói Kjartans, it captures what the brand is calling "iconic trash," where packaging like burger wrappers and paper cups have been left out as unsightly street refuse. The copy reads "take away your takeaway," reminding consumers to throw out their trash after they've finished their meals.
Credit where credit is due, we love how McDonald's is demonstrating a willingness to show its iconic packaging in a less flattering light to spur customers to cut out littering… and the imagery is cinematic AF – we love the vibe.
Grammys, Barlow and Bear! OH MY!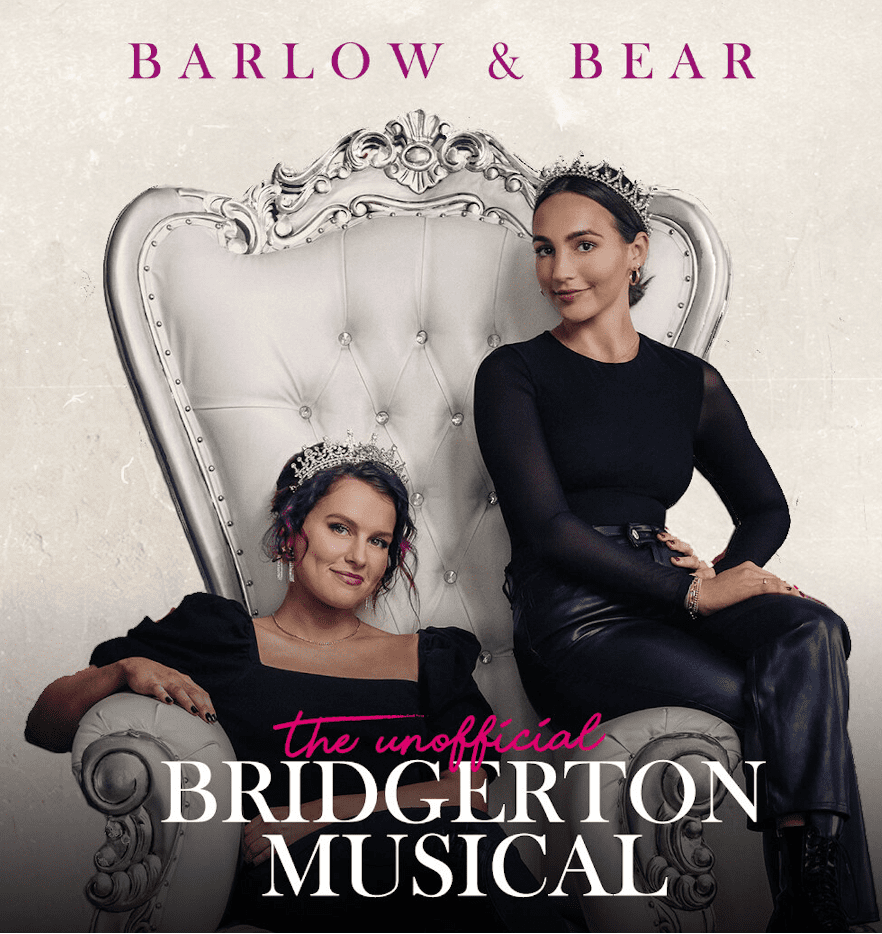 In a video uploaded to TikTok in January 2021, Abigail Barlow asked, "what if Bridgerton was a musical?" And so began 'The Unofficial Bridgerton Musical' (which is based on the Netflix show, of course). Barlow and her collaborator Emily Bear used TikTok to publicly document their progress. They engaged constantly with their audience, responding to followers' suggestions and sharing snippets of songs in development. The project grew incredibly popular on the video sharing platform, racking up almost 273 million views.
And of course, the songs are brilliant. So good, in fact, that the project led to a full 15-track album, which was released in September 2021, just eight months after Barlow's first TikTok.
So good, it won a m******f****** Grammy for Best Musical Theater Album.
Can you say ICONIC? We are certain this won't be the last we hear of these incredible women.
The Menace of NFTs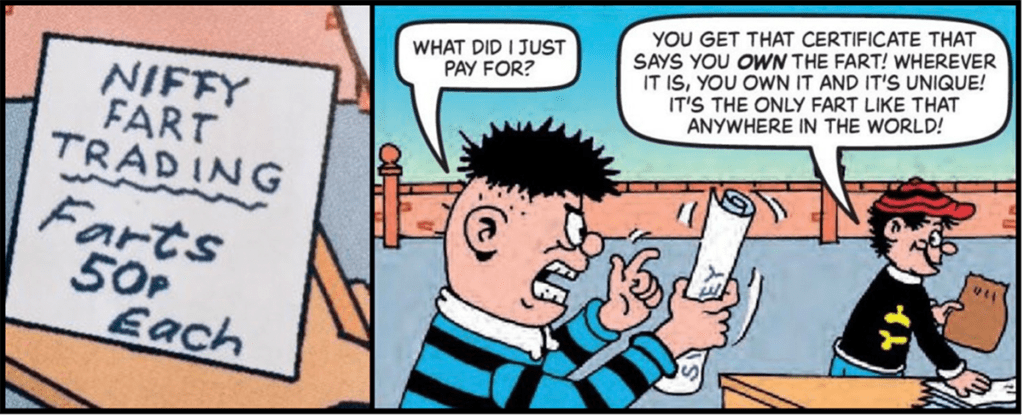 We're not always certain where we stand on NFTs. On the one hand, you can assign digital uniqueness to something, and that's probably really useful in lots of situations that we can't think of. On the other hand, you can pretend your JPG is a unique original, worth millions. Of course, this is the angle that has really taken off, with NFT markets trading 'unique' digital art for ridiculous amounts.
We have a strong suspicion that there's a lot of people investing in sh*t they don't understand.
It's summed up perfectly by Dennis the Menace, in The Beano, of all places.